Does Trinidad and Tobago Football Association (TTFA) president David John-Williams feel in any way responsible for the Concacaf Gold Cup performances of the Men's National Senior Team—his self-titled 'flagship' team—or any other national outfit for that matter?
John-Williams did not respond to questions from Wired868 on the matter and, to date, has not acknowledged the Soca Warriors' struggles in the United States or a petition calling for his resignation.
At present, the Warriors are on a run of seven straight games without a win or even a goal. And their last outing was a record 6-0 loss against the United States in Cleveland.
The result was Trinidad and Tobago's biggest ever defeat at a Gold Cup match—or in any game against the United States—and just one goal short of their most comprehensive loss of all time, which was away to Mexico at the Azteca Stadium in 2000.
Incidentally, the 7-0 loss to Mexico was largely meaningless as Trinidad and Tobago had already finished top of the World Cup semifinal round qualifying group and travelled to Mexico City with a second string team. The weekend defeat to USA, on the other hand, meant the Warriors had no chance of advancing to the Gold Cup knockout round, despite having a game to spare.

[dfp-ad]
Trinidad and Tobago, who were quarterfinalists in 2013 and 2015 under then head coach Stephen Hart and president Raymond Tim Kee, wrap up their 2019 Gold Cup campaign from 6.30pm today against Guyana with both teams seeking their opening win of the competition.
If John-Williams has any thoughts on the Warriors' showings, he has kept them to himself and, so far, he has not even issued a statement through his in-house press officer.
The embattled administrator has also not acknowledged a request by four TTFA Board members to hold an 'urgent meeting' to discuss the team's Gold Cup showings as well as head coach Dennis Lawrence's contract and the decisions of the controversial Emergency Committee.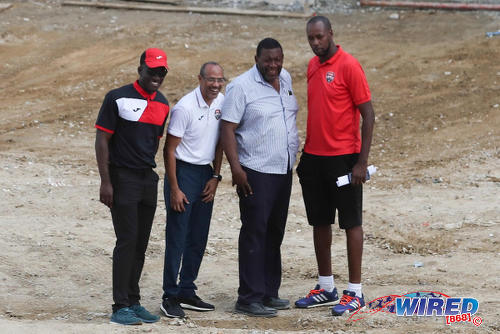 The four Board members demanding a meeting are: Keith Look Loy, Susan Joseph-Warrick, Raeshawn Mars and Julia Baptiste.
The other Board members are: Ewing Davis, Richard Quan Chan, Anthony Moore, Joseph Taylor (Trinidad and Tobago Football Referees Association), Collin Partap, Bandele Kamau, Sherwyn Dyer, Selby Browne and John-Williams.
In the meantime, a petition demanding that John-Williams steps down as president—which was created by Warriors supporter David Rigby on Sunday—continues to swell and stood at roughly 1,400 signatures by Wednesday morning.
Here are a few of the reasons given by signatories for their lack of faith in the current TTFA president:
Natasha L John: Constantly lacking vision hence hindering growth and success. We need to remove these attitudes out of our culture.
Dereck Skeete: Where is the growth of soccer in Trinidad and Tobago. Fresh ideas and new focus is needed at the helm of the TTFA…
George John: I want a winning attitude from the top so that the proper infrastructure for success can be built.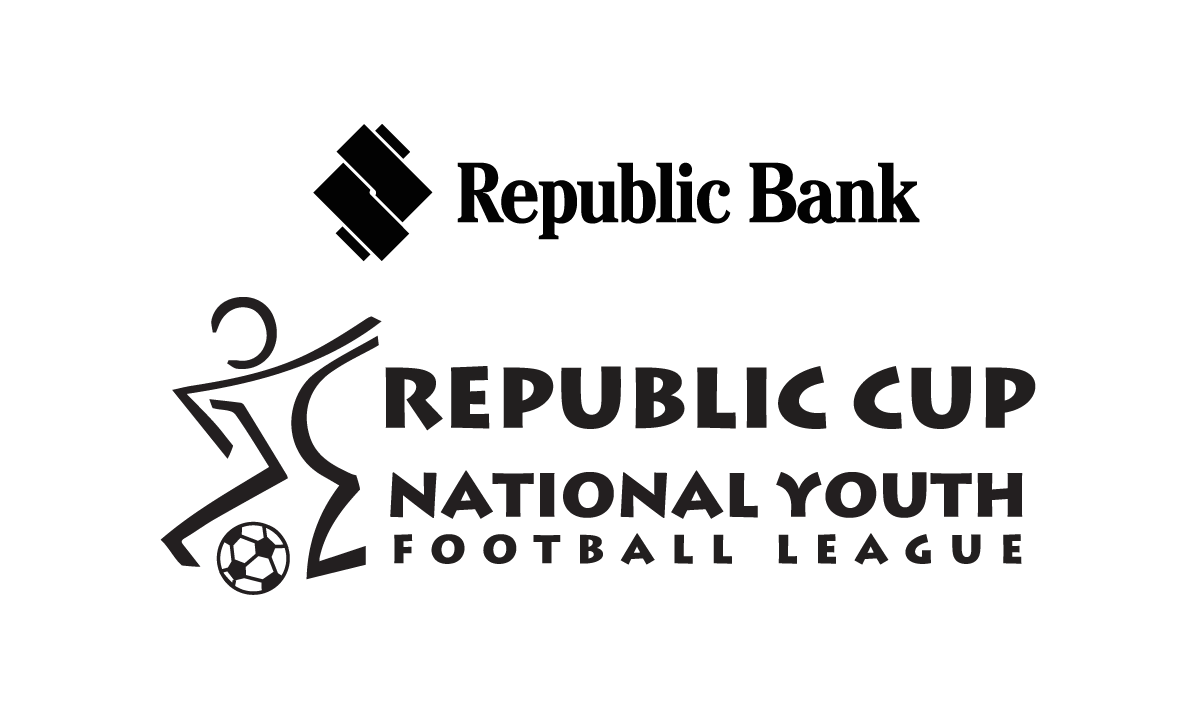 Dominic Lewis: He has made us woeful.
Dominic Brathwaite: I believe there must be a change in governance but I am hoping that a new change will possibly bring about some positive outcomes although we must look to see if it's all the same thing.
William Steffen: I'm signing because I support the T&T Women's program.
Jay Telfs: Sad to see other countries improve while we regress.
Candi John: He is useless.
Michelle Anthony: Our Football/ players/ teams need people who they can trust, and who will have the same goal in mind. We need a president who will go beyond and do what is best for the players and by extension the country. NOT HIMSELF ONLY.
Amanda McDavid: Our national team needs better leadership.
Kwahbena Les Pierre: He is totally incompetent and a blight on local football. If we have to start making any forms of improvement again. He has to go.
Shanelle Arjoon: Ah fed up and we need better for our programs.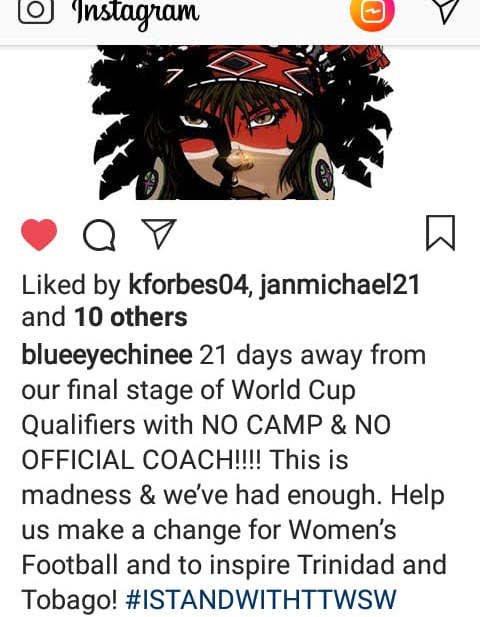 Vernal Myer: Our football need to be revamped it is in a downward spiral and our females are not been treated fairly.
Frederick A du Coudray: I am not satisfied that he is doing what is required to get our players prepared for the International arena.
Alfred David: All our age groups and genders has been at its lowest level since his appointment. He is a tyrant and dictator and should have been removed two years ago.
Ricardo Lezama: Mr Williams is operating as an entity entirely on his own accord.
Veerle Schepens: David John Williams have single handedly regressed Trinidad and Tobago football. His arrogance and ignorance has let our country down. He has poor leadership that is substantiated by our results on and off the field.
Every aspect of our footballing has deteriorated. From youth teams, to women's team, to the Olympic team to our Senior Men's team. Who remembers when the women team had to BEG for handouts… We haven't even talked about the results of our competitive football yet. David John Williams had led our football into the laughing stock of CONCACAF and the world.
Simon Francis: TTFF/TTFA must do greater scouting. This project is in a mess. Players unfit, tactically unaware. The MLS, Canada and Europe must have players of Trinbago blood who are willing to play for the red, white and black. My heart bleeds because I know we can be so much better.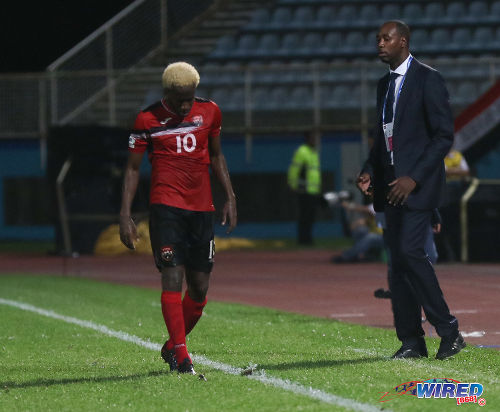 Garth St Clair: As a proud former member and fitness instructor of the TTDF, I was very privileged to train members of the TTDF football team of 82 to 88 who were also members of the National Team. The football and administration I am witnessing now is a total disrespect to that legacy. DJW and DL fully understands what they must do. Do it now for our sake and the future of our football. This has gone too far and too low.
Shawn De Silva: This is the worst state I have ever seen our football in. What kind of legacy DJW and his cohorts want to leave behind.
Anton Marin: Accountability is lacking.
Shastri Bhupsingh: This man has ruined football.
Kyle McKay: From the get go this administration did nothing in its manifesto that it used to get elected and now they cutting teams left and right whilst our senior teams continue to be the laughing stock of Concacaf!
All the while teams in the Caribbean making strides forward and leaving us behind! It's time for a change and it needs to happen NOW!
Paul Morris: We need progression not a dictator.
Patrick Joseph: I want some positive results with our football. Our standard has been on the decline for too long.
Damian Scott: The rule of King David has been utterly shambolic. The nation's football has regressed under his far-from-astute leadership. 'Tis time for him to gets ta stepping!
Rasheed Mohammed: DJW does not care about sports and the public interest. Where is W Connection Wanderers Cricket team?
Ngozi Johnson: DJW is an outrageously incompetent and corrupt man, who along with his corrupt sidekicks is running Tn T football into the ground. We want him gone!!!!!
Christian Hume: …too many things to talk about, all summed up eloquently by last night's 6-0 thumping at the hands of the USA. Denis Lawrence needs to go too!
Brian Manswell: TTFA are in shambles.
Louis Jordan: Trinbago football is in disarray and needs to be fixed.
Arlene Johnson: This petition should be unnecessary. After the mess of the Gold Cup he should tender his resignation.
Editor's Note: Click HERE to view the petition calling for John-Williams to resign as TTFA president.