Does the Trinidad and Tobago Football Association (TTFA) have a new national women's coach?
TTFA Board members and Women's League of Football (WoLF) president Susan Joseph-Warrick are uncertain, TTFA general secretary Camara David says no and football president David John-Williams is saying nothing at all. But coach Stephan De Four appears so certain of his role that, apparently, he has already recruited staff and invited North America-based players to screening sessions in Dallas, Texas next month.
Once more, the TTFA Board looks to be in chaos with Warrick and Keith Look Loy insistent that they have not approved any such appointment.
Warrick told Wired868 that, just over a week ago, she was informed that De Four, who is based in the United States, had begun spreading word that he was the new head coach of the Women's National Senior, Under-20 and Under-17 Teams and was asking coaches to join his staff, once they were willing to work for free.
The WoLF president emailed David and John-Williams and demanded an explanation. David replied that: "Discussions have been held with Mr De Four regarding his personal terms as we discussed at the last board meeting [but] nothing official has been made yet by the Board or the Emergency Committee."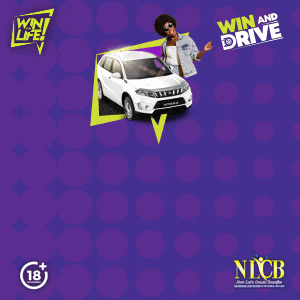 A flier on Facebook, shared by De Four's supposed assistant coach Darrel Marcelle, suggested otherwise today; and Warrick was not pleased.
The post claimed that De Four, a former Women's National Youth Team coach with Trinidad and Tobago and Haiti, also appointed Andy Salandy and Earl 'Spiderman' Carter as assistants with Kendall Reyes as technical advisor. And it urged United States and Canada players of Trinbagonian heritage to take the 'opportunity to represent Trinidad and Tobago and create history'.
For Warrick, who travelled to a FIFA Women's Symposium with David and John-Williams last week, the apparent selection of a women's coaching staff on the sly is a discourtesy too far.
"As the Board member of the Women's League of Football of Trinidad and Tobago and president of the Women's League of Football, I feel definitely slighted and blatantly disrespected," said Warrick. "I am just fed up of these things happening behind my back. I am about to open the Women's League on Saturday and that's my focus; but I cannot let things let this slide."
Warrick sent a second email to David and John-Williams today, which was leaked to Wired868.
"My previous email dated [3rd] June, asked if Mr Stephan DeFour was appointed and your response was nothing official has been said," stated Warrick. "This is totally embarrassing. As the President of WOLF, I  am seeing that he is still appointing coaches and you, the General Secretary, [are] telling me otherwise.
"[…] This blatantly shows me total disrespect on all levels; as a Board member and as the President. I am asking for the truth to the situation. I await [an] immediate response."
[dfp-ad]
At 3.35pm, David repeated his earlier stance on the matter.
"As stated previously, Mr De Four has not been appointed as the coach of any of our national teams nor [has] any assistant coach been appointed of the same," stated David. "Please be advised. Thank you."
It all creates a potentially awkward position for De Four, who was overlooked for the Women's Senior Team post last year when John-Williams selected Presentation College (San Fernando) and QPCC head coach Shawn Cooper instead.
The third person in the running then was United States coach Randy Waldrum, who had hoped for a long term job to develop the women's game here.
Although Waldrum is still popular among players and supporters for taking the Women's Soca Warriors within touching distance of a Canada 2015 World Cup spot, De Four, who holds a USSF 'B' license, is also felt to be a promising coach.
De Four exchanged greetings with Wired868, via Whats App, but did not initially respond when asked whether he was appointed as National Women's coach or to explain the Dallas Combine.
However, an hour later, he stated: "I have been approached sir but not appointed because it has to go to the board for its approval. Regards."
De Four claimed the coaching staff and screening days listed by Marcelle were things he was "thinking about doing if I got appointed" and not meant to be made public. Incidentally, the invitation to the Dallas Combine had De Four's phone number and email address as the only point of contact for potential players.
Still, De Four played down the Facebook post as a bit of exuberance by "someone maybe liking the idea."
When Wired868 returned to Marcelle's Facebook wall, the invitation to attend the screening sessions was deleted, although he still had a message announcing himself as a national assistant coach.
"Feeling bested an [sic] honored to be selected to be one of the assistant coaches for the Trinidad and Tobago Olympic and U20 / U17 Woman's National Soccer Team," stated Marcelle. "New beginnings and great things ahead."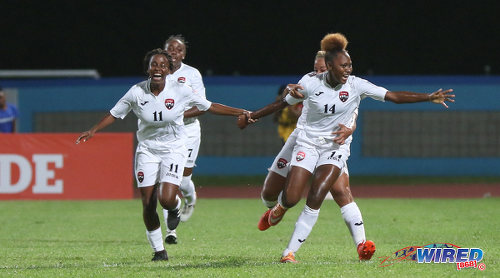 It appears that Marcelle and De Four would have to wait a bit longer to get going in earnest. John-Williams has the necessary votes to have his way within the Board, although there have been signs that he plans to spare the hassle of Board debates whenever necessary and simply fast-track decisions through his Emergency Committee, which operates as an inner Cabinet.
The current TTFA Board consists of: David John-Williams (president), Ewing Davis (vice-president), Raeshawn Mars (Northern FA), Richard Quan Chan (Southern FA), Anthony Moore (Tobago FA), Joseph Taylor (Trinidad and Tobago Football Referees Association), Susan Joseph-Warrick (Women's League Football), Julia Baptiste (TT Pro League), Collin Partap (Central Football Association), Keith Look Loy (TTSL), Bandele Kamau (Eastern FA), Sherwyn Dyer (Eastern Counties Football Union) and Selby Browne (Veteran Footballers Foundation of Trinidad and Tobago).
The TTFA emergency committee is comprised of: John-Williams, Davis, Browne, Quan Chan, Moore and Kamau.
Warrick was appointed WoLF president last month and heads an executive that includes: Kenrick Hoyte (vice-president), Christine Elizabeth Ann Rose (treasurer), Nadia James (assistant secretary operations), Annleyes Collette (assistant secretary administration), Claire George (assistant secretary competition), Arnold Murphy (ordinary member), Mohan R Persad (ordinary member), Shari John (PRO) and Jamiyla Muhammad (general secretary).
Two decades ago, Dr Iva Gloudon operated as de facto women's football president and oversaw all national programmes. However, her successor, Sharon O'Brien, largely restricted herself to domestic WoLF matters.
Warrick hopes to be closer to style of the former president than the latter. She is the co-founder of the Trincity Nationals football club along with husband Joel Warrick and has decades of managerial experience in the hotel and entertainment industry, including Hotel Normandie, Caribbean Cinemas Eight and iMax.
Thus far, her time on the TTFA Board has been largely frustrating.
"At present, I have no official input in the women's programme," said Warrick. "My only opportunity to give an input comes at the board but we get zero chance to do so. We don't even have a women's committee; they treat the women like the bad behaved outside child that you put at the back of the room—they only focus on the men."
Since his election, John-Williams has used six different head coaches in just over three years as Waldrum, Anthony Creece, Richard Hood, Carolina Morace, Jamaal Shabazz, Anton Corneal and Cooper took turns in the hot seat—although Corneal did so while operating as technical director. De Four, if appointed, will be his seventh.
Wired868 looked at how Trinidad and Tobago women's teams have done immediately before and after the election of John-Williams as president: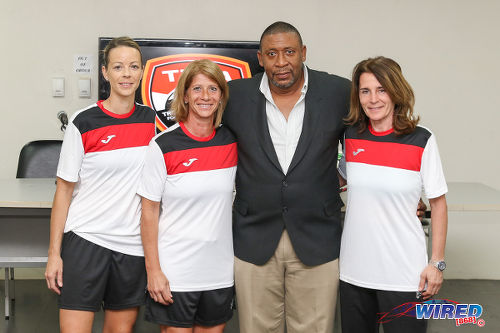 (Women's Senior Team)
Before DJW: The Women Soca Warriors were Caribbean champions and losing 2014 Concacaf semifinalists and ranked 48th in the world—after being inactive for final year of Tim Kee's term;
With DJW: Caribbean runner-up and defeated in group stage of 2018 Concacaf competition; ranked 60th in the world;
(Women's Under-20 Team)
Before DJW: Second in CFU and fourth in 2014 Concacaf competition—led Costa Rica 3-1 in semifinal but eventually lose in extra time;
With DJW: Finish bottom of 2015 Concacaf group stage (albeit just days after he took office); finished bottom of 2018 Concacaf group stage, despite home advantage;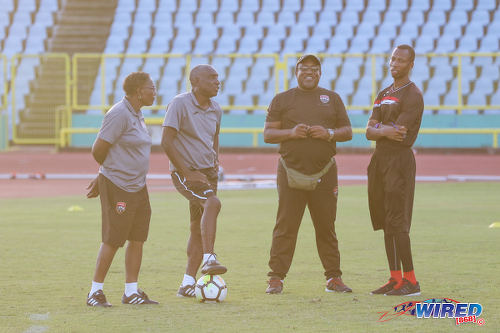 (Women's Under-17 Team)
Before DJW: 2013 Caribbean champions and eliminated in Concacaf group stage;
With DJW: Eliminated in 2016 Caribbean semifinal round; eliminated in 2018 Caribbean group stage;
(Women's Under-15)
Before DJW: Finished third in 2014 Concacaf tournament;
With DJW: Finished second from bottom in 2016 Concacaf tournament and suffered record 22-0 loss to USA; forfeit 2018 Concacaf tournament after TTFA fail to secure visas in time.
Editor's Note: The TTFA subsequently issued the following statement:
Please be advised that the TTFA has not employed anyone either contractually or otherwise in the role of National Head Coach for our Girls Under 17 and Under 20 teams. The activities of anyone perpetuating otherwise are therefore not conducted under the auspices nor instruction of the TTFA.