The Trinidad and Tobago Football Association (TTFA) has been advised to turn to 'minor leagues', as the chronically under-prepared local football body is tasked to build a team from scratch to compete in the 2020 Olympic qualifying series, which kicks off in three months. The TTFA does not have a National Under-23 Team in training and is yet to even appoint a coach.
Trinidad and Tobago are drawn with the US Virgin Islands, Cuba and Barbados with only the winner advancing to a Caribbean play-off to determine the two regional representatives for the final Concacaf qualifying round. Jamaica, Haiti, Antigua and Barbuda and Trinidad and Tobago are the four Caribbean seeds.
In the end, the top two Concacaf under-23 football nations will advance to the Japan Olympic Games.
The TTFA has made a habit of sending out hastily thrown together teams in the past two years, often to disastrous effect—as the Women's Senior and Men's National Under-20 Teams can testify. At present, the Men's National Under-17 Team are in a similar boat as Head Coach Stern John was given just six weeks to screen and prepare for their Brazil 2019 Under-17 World Cup qualifying campaign.
However, according to a former TTFA technical director, the future National Under-23 coach's job moves from very difficult to nigh impossible when you consider that there has been no competitive football over the past five months for players over the age of 17.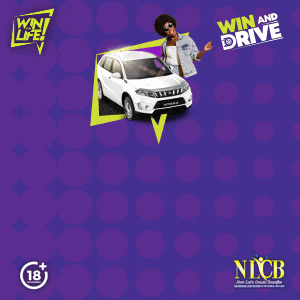 And due to teething problems in the formation of a new TTFA-run 'T-League'—which has absorbed Pro League and Trinidad and Tobago Super League (TTSL) clubs—the senior domestic football calendar remains in paralysis and can be postponed till as late as September this year.
[dfp-ad]
The former technical director suggested that the TTFA, which banks as much as US$1 million or TT$6.7 million a year from the FIFA Forward Programme alone, may be best served turning to the minor league competitions they usually warn players to avoid like the plague.
"My suggestion is they need to have someone put together an age group minor league tournament," said the former technical director, who spoke on condition of anonymity. "It is absolutely crazy that you might have no league football until September and it is a disaster for our football.
"If they don't want to use the minor league route, they can create a pool of players and split them between north, south, east and central [and Tobago]; and from those games you can choose players.
"I hope this will be discussed soon. But if the local league starts in September, how can we possibly compete?"
Wired868 understands that Technical Director Anton Corneal and TTFA Board Member Richard Quan Chan recommended Club Sando and Naparima College Head Coach Angus Eve and Police FC Head Coach Richard Hood for the posts of National Under-23 head coach and assistant coach respectively. However, the TTFA is yet to act on that advice.
It is uncertain what remuneration package might be offered to the Under-23 coaching staff. At present, the National Under-17 staff, which includes assistant coaches Kenwyne Jones and Caleb De Souza, is working pro bono.
TTFA President David John-Williams and General Secretary Camara David did not respond to questions from Wired868 on the local football body's plans for the National Under-23s.
The 28-year-old David, who was controversially appointed as general secretary in February after moonlighting in the role for at least two months prior, has ordered technical staff members not to speak to the media without his explicit permission.