The Trinidad and Tobago Men's National Team will travel to Japan for an international friendly at the Toyota Stadium in Aichi Prefecture on 5 June, one week after the Soca Warriors play Venezuela in Caracas.
The two outings are part of head coach Dennis Lawrence's warm-up for the 2019 Concacaf Gold Cup, which kicks off on 15 June. Venezuela and Japan are preparing for the 2019 Copa America tournament which starts on 14 June in Brazil. Japan and Qatar both appear in the South American competition as guest nations.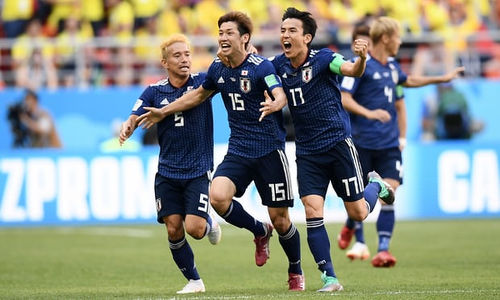 Lawrence will not have his full team for the Venezuela friendly as it falls outside the FIFA international match window but should have no problem in getting his best players to face Japan.
The Warriors, who are ranked 93rd in the world, are on a three match losing streak at present, after friendly losses against Wales, Iran and Thailand. Their last win came on 6 September 2018 when they downed the United Arab Emirates 2-0 in Spain.
Lawrence's troops will not have an easy time against Japan and Venezuela either with their upcoming sparring partners ranked 26th and 29th in the world respectively. Trinidad and Tobago have played only once on home soil in the last 17 months, which was a 1-0 loss against Panama at the Ato Boldon Stadium in Couva on 17 April 2018.

There was a note of concern sounded by Trinidad and Tobago Football Association (TTFA) board member Keith Look Loy, who revealed that the Warriors' international schedule has become the exclusive business of president David John-Williams with games announced without any discussion at board level.
"The board knew nothing at all about the games," Look Loy told Wired868. "For instance, who knows if the board may have decided that Venezuela is too unstable and volatile at the moment and we don't want our players to travel there—but we never had the chance to discuss it.
"When the national coach can be talking about a game being financially beneficial to us and the board knows nothing about it, it shows that there is an inner circle running football and the board has no real power and is nothing but an encumbrance."
Last month, Look Loy won a High Court judgment against John-Williams, which ordered the TTFA president to make the financial information of the football body immediately available to the dissatisfied board member.
John-Williams did not respond to a query from Wired868 on why the TTFA board continues to be omitted from negotiations on the booking of national football matches.