Trinidad and Tobago National Under-17 Team players Jean-Heim McFee and Zachary Welch are anxious to put the embarrassment of their Concacaf Under-15 campaign to bed, as they prepare for their Brazil 2019 World Youth Cup qualifiers.
The young Soca Warriors lost all four games at Concacaf level, two years ago, with 21 goals conceded—including a 8-1 loss to Jamaica. McFee and Welch, both Fatima College students, admitted the effect of that campaign.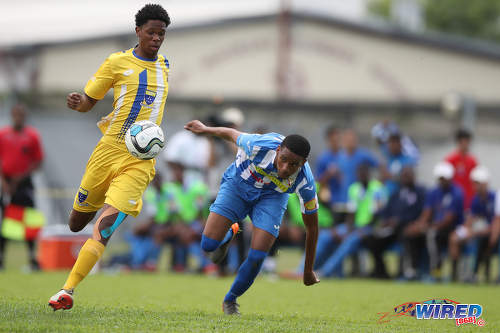 "The loss against Jamaica was an embarrassing one," McFee told TTFA Media. "We weren't playing as a team. We were playing as individuals and it was embarrassing to the coach and the country.
"We must use our individual skills at times but we have to work as a team to get the results to go forward."
Welch suggested the only direction for players from that shambolic 2017 Under-15 campaign is up.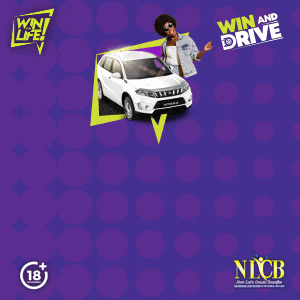 "The last tournament didn't give us the best of results," said Welch. "We played Jamaica last time and the result wasn't the best but I think we can use the lessons and experience to come better this time around and really compete and challenge for a qualifying spot."
[dfp-ad]
Welsh and McFee are among 24 members shortlisted for National Under-17 duty at present as head coach Stern John has already begun trimming his team. Reinforcements are expected this week from North America including Atlanta-based Jerrel Nixon, who is the son of John's former international teammate and Europe-based attacker Jerren Nixon. Nixon was among the players who took part in a combine at Atlanta last week, as John gave overseas-based talent the opportunity to catch the eye.
At present, the team is training five days per week at the Mannie Ramjohn and Ato Boldon Stadiums.
"So far we've seen over forty players and a few have been cut from the squad," said John. "We've begun the process of narrowing the numbers down towards the final selection. We've had a fairly good period to work with the players at home and assess their capabilities. And from this week we'll have some of the guys joining us from North America.
"[We will try] to fit them into the mix with the intention of putting together the best possible squad for the competition in May."
The National Under-17 Team had barely six weeks from their first training session to their opening qualifying match against Bermuda on 1 May at the IMG Academy campus in Bradenton, Florida.
Trinidad and Tobago are also grouped with Jamaica and Mexico. Three teams will advance to the knockout round while the bottom placed team face automatic elimination.
"We are working hard to ensure we do better than the last tournament; we are trying to go out and compete this time," said McFee, who said players have to lift their standards since the international game is 'totally different' to school football. "The team is progressing and the aim is to qualify for the World Cup. My personal view is that our chances are high. The group is set out in a way which I think gives us a fair chance.

"We can beat every team in the group but we have to want it."
Welch believes that the international experience of John and assistant coach Kenwyne Jones as players would be an asset to the squad. The team was previously coached by iconic former Soca Warriors playmaker and Hall of Fame footballer, Russell "Little Magician" Latapy.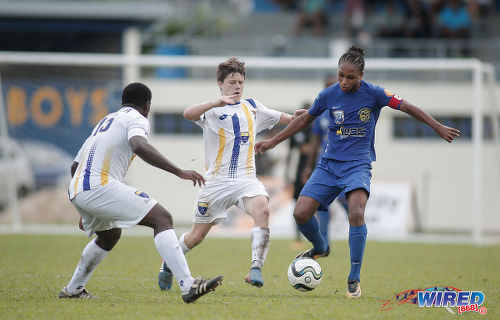 "Coach Stern and coach Kenwyne both have a lot of experience in the game which is a plus for us and they have been working on getting us to master the ball and get us ready and fit for the tournament," said Welch. "I think my game has grown over the past two years because coach Russell, coach Stern and coach Kenwyne are all ex-national players and the best to ever play for the country; and they have used their experience to guide and help us. This has been helping the team to grow.
"The coaches are very interactive with the players. They give pointers to us throughout the sessions and the relationship between them and the players is very good as they are giving it their best to help us improve for the tournament."