Recently I witnessed an act of discrimination at the Ministry of Legal Affairs. Two people were not allowed to enter the building because of their dress.
One was wearing mid-calf jeans and the other had jeans with horizontal tears. In my own case I was only allowed in because I had a shawl to place over my cap-sleeved dress.
This is more than discrimination, it is a social justice issue in which the state is disregarding the circumstances of a citizen and placing citizens at a disadvantage because of the way they dress. Suppose those were the only clothes owned by those two citizens? Does it mean they cannot interface with the state until they have clothes approved by the state?
The woman wearing the mid-calf jeans said she was trying to get a birth certificate and pointed out that she would have to take time off from her job to return to the Ministry. My experience with this Ministry is that even the simplest of matters cannot be done in one visit; there is always a need to return, which means more transportation costs and time off from work.
Citizens go to the Ministry of Legal Affairs because they have to, and show up wearing whatever they can afford. It is not a nightclub or place of entertainment where the management has a right to put a particular dress code into effect.
What I did not understand about this particular denial was the difference between wearing mid-calf jeans and wearing a knee-length or a mid-thigh skirt. When I looked around at the employees I saw several knee length skirts and lots of cleavage on show.
So if you are employed at the Ministry of Legal Affairs you can wear a knee-length skirt but if you are citizen, you cannot wear a mid-calf pair of jeans.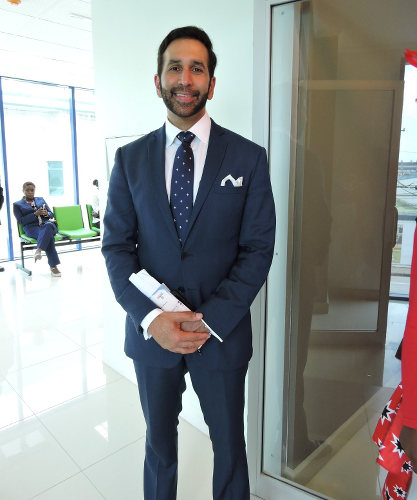 Why are we wasting time and resources on things like the way citizen dress to enter a government building when those resources could be directed to making the system sound, efficient and people friendly?
We have mastered the art of having people stand in line to deal with our inefficiencies. Whichever government service you try to access, you have to stand in line and be prepared to spend at least two hours on your feet—except for the Immigration Department where they have innovated the line to a kind of musical chairs system. (Citizens are now required to sit in sequence there and move up one chair at a time as our number is called.)
The developed world has solved most of these problems and I long for the day when there is an enlightened government which will tackle the systems issues which are suffocating us. System redesign is needed throughout the entire Public Service before we even talk about a 2030 vision.