In 2017, Barbados passed legislation which will provide for the protection of employees in both the public sector and private sector from sexual harassment in the workplace.
The Bill further provides a framework for the reporting of sexual harassment cases by employees and a method of resolving such cases. In addition, it establishes a procedure for the hearing and determination of matters related to sexual harassment.
In contrast, Trinidad and Tobago has chosen to deal with issues of sexual harassment under the Equal Opportunities Commission (EOC). I am thankful that there is some redress for persons who continue to be victims, but this is just not good enough.
In a country where we hardly obey the law, I hold very little hope that women—far less men—will take their cases to the EOC.
I have followed this issue and continue to be baffled by the low incidence of reporting and the low level of traction which the #metoo movement got in this country. I was even more confused when the current Minister of Labour revealed that she was a victim of sexual harassment and that it took her more than 20 years to bring this to light.
If the powerhouse that is Minister Jennifer Baptiste-Primus chose such an extended silence then no wonder victims have not been forthright in calling out the several men who continue to be accused in hushed whispers.
We have developed a culture of silence which undermines every fabric of our society.  Some have suggested that the silence is part of the survival strategy which victims employ. Others prefer to suffer in silence rather than expose themselves to the victim-shaming which is prevalent.
The privileged have taken their cases to the Industrial Court and financial settlements have been arrived at with accompanying non-disclosure agreements. Several have had to be comforted by Singing Sandra's refrain 'Die with my dignity'.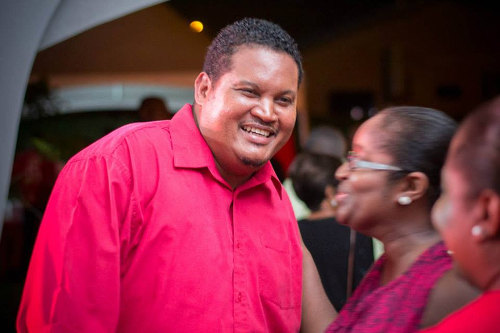 The fact this this administration has not brought Sexual Harassment legislation in Parliament is an indication of their lack of prioritising of gender issues.
After 42 months in power, the Minister has chosen to lay a Policy in Parliament. What is needed is strong laws with clear consequences. Policy statements can always be ignored.
So another International Women's Day has come and gone and the women of this country meekly accept the slap in the face by this administration and sit in our corners.
The Irish Political theorist Edmund Burke said: "The only thing necessary for the triumph of evil is for good men to do nothing."  It is time for our women to do something.