Soca star Machel Montano is now just one hit away from the all-time record for Road March titles, as he was awarded his tenth crown today by TUCO for Famalay—a collaboration which includes Ian "Bunji Garlin" Alvarez and Gamal "Skinny Fabulous" Doyle.
Famalay was played 346 times at the respective judging points, which meant a fairly comfortable lead over second place Savannah Grass by Kees Dieffenthaller.
Machel's 10 titles bring him level with Austin "Super Blue" Lyons and is one short of the 11 wins managed by the late Aldwyn "Lord Kitchener" Roberts.
For Bunji, it was his first Road March success. In 2013, he had arguably his best chance to conquer the road with Differentology, only to be brushed aside by the unlikely return of Super Blue with Fantastic Friday. Machel, incidentally, also had a strong contender that year with The Fog.
Bunji's wife and Super Blue's daughter, Fay-Ann Lyons-Alvarez, has three Road March crowns with Display (2003), Get On (2008) and Meet Super Blue (2009).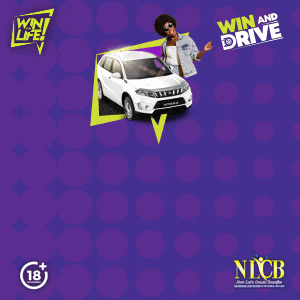 Skinny Fabulous, who is from St Vincent and the Grenadines, enjoys the distinction of being the first foreigner to win the Trinidad and Tobago Road March title. His triumph comes in the same year that Grenadian Hollis "Mr Killa" Mapp grabbed the Soca Monarch crown with Run Wid It.
Run Wid It was ineligible for the Road March. TUCO rules state the competition is only open to nationals or naturalised citizens. However a clause, apparently inserted in 2007, allows for a song by a foreign artiste to be considered once "the majority of the lead vocal performance of the Calypso [is] undertaken and carried out by nationals of Trinidad and Tobago."
Bunji and Machel sang a verse each to one by Skinny Fabulous, which is good enough for TUCO.
Slinger "Sparrow" Francisco was born in Grenada but moved to Trinidad at just 18 months and is a naturalised citizen. He is still regarded as the greatest calypsonian of all time.
Sparrow has eight Road March titles with his first in 1956 with Jean and Dinah—at just 20 years old—while his last was in 1984, 28 years later, when the then 48 year old bard sang Don't Back Back.
There was a 30 year gap between Kitchener's first and last Road March crown, as he first copped the prize as a 23 year old in 1946 with Jump In The Line before his final triumph, aged 53, with Flag Woman in 1976.
Super Blue, then Blue Boy, was also 23 when he first triumphed on the road with his unforgettable debut tune, Soca Baptist, in 1980. Thirty eight years later, Blue collaborated with Machel for his tenth title with Soca Kingdom in 2018—bettering Dexter "Blaxx" Stewart's Hulk. Blue was 61.
In contrast, Machel's current concentrated success is unprecedented in the modern era.

Machel was just nine years old when he became the youngest ever finalist at the Calypso Monarch competition with Too Young To Soca and he was already a veteran in the industry when, at 22, he took his first Road March title with Big Truck in 1997.
It was nine years before Machel's second title when he collaborated with Patrice Roberts for Band Of De Year in 2006—Edghill "Maximus Dan" Thomas was a contender that year with Soca Warriors—and kept the throne for himself with Jumbie in 2007.
Fay-Ann Lyons took the title in 2008 and 2009 while JW and Blaze stormed to the big prize with Palance in 2010 before Machel seemed to perfect the formula. In 2011, he returned to the pinnacle of the soca scene with Advantage en route to seven titles in just nine years.
Only Super Blue's reemergence and MX Prime, formerly Maximus Dan, and the Ultimate Reject's iconic Full Extreme—which set a record with 556 plays, while Machel's Your Time Now and Beat It finished second and third with 72 and 18 respectively by TUCO's count in 2017—interrupted Machel's success.
With some help from one-time rival Bunji Garlin and Skinny Fabulous, the era of Machel continues.
Kitchener, incidentally, knows a thing or two about hot streaks. He won 10 of his Road March titles in a 13 year stretch between 1963 and 1976.
Still, Machel could catch his overall tally by this time next year with another smash hit in 2020.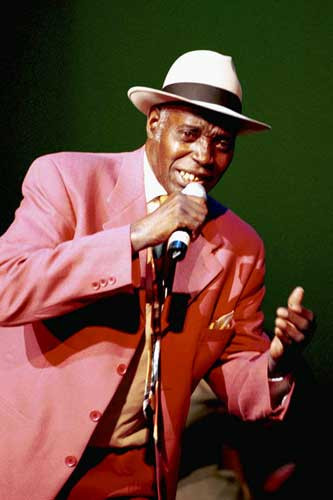 Road March Big Hitters
Lord Kitchener (11 titles): Jump In the Line (1946), The Road (1963), Mama This Mas (1964), My Pussin (1965), Sixty Seven (1967), Miss Tourist (1968), Margie (1970), Mas at Madison (1971), Rain-O-Rama (1973), Tribute to Spree (1975), Flag Woman (1976).
Super Blue (10 titles): Soca Baptist (1980), Ethel (1981), Rebecca (1983), Get Something And Wave (1991), Jab Jab (1992), Bacchanal Time (1993), Signal For Lara (1995), Pump Up (2000), Fantastic Friday (2013), Soca Kingdom with Machel Montano (2018).
Machel Montano (10 titles): Big Truck (1997), Band of De Year with Patrice Roberts (2006), Jumbie (2007), Advantage (2011), Pump Yuh Flag (2012), Ministry of Road (2014), Like Ah Boss (2015), Waiting On the Stage featuring Badjohn Republic (2016), Soca Kingdom with Super Blue (2018), Famalay with Skinny Fabulous and Bunji Garlin (2019).