I'm backing Joanne "Tigress" Rowley for Calypso Monarch 2019. Her story is real. Her music is good. And, yes, I had a ring side seat to her deciding on the song, Who Feels It, Knows It.
Her rendition deals with depression and a mental health issue she dealt with after losing two sons in the space of two years. I think the song is timely and timeless. Since she released it, her email in-box has been inundated with communication from hundreds of persons thanking her for dealing with the topic.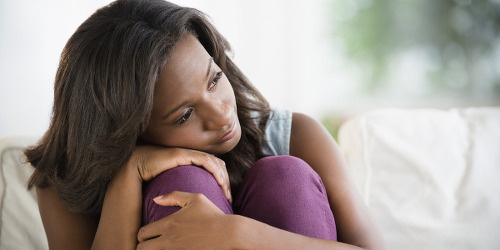 Incidentally, Tigress' initial song for this year fell apart. I told her to pass on the 2019 season but she insisted she had to sing. She decided she wanted to deal with depression and bare her soul, since she noted the prevalence of suicide and was well aware of that feeling when one thinks all is lost.
There seems to have been a higher calling at work for her to sing Who Feels It, Knows It at this time. And, although the topic is heavy, the melody is memorable and enjoyable.
Otherwise, I also enjoyed Rodrick "Chucky" Gordon's The Wall and Karene Asche's Loco & Broko.
That out of the way, the Calypso Monarch semifinals in Skinner Park was lacklustre while the judges continue to select mostly preachy, un-melodic calypsos. There was nothing close to Johnny King's Wet Meh Down or Super Blue's Bacchanal Time. Dem days done.
One respected performer told me to 'throw in the towel' with regards to the selections made by judges. She's fed up too. An acclaimed music producer told me he has been lobbying for something to be done about the selection process for Skinner Park for over 10 years. It has become too politically motivated.
Soca singer Blackie is still in shock that Robert "Mighty Trini" Elias was left out of this year's Calypso Monarch finals, when compared with some of those selected. TUCO seems unable to make changes to return the contest to the most entertaining calypso event of the Carnival season.
To paraphrase the Mighty Sparrow when he boycotted the contest in 1957, 'let dem keep dey competition'! There are other aspects of the art form to focus on.
As a broadcaster and observer of the calypso and soca industry, I'm excited about the music produced by the youths for Carnival 2019. Having returned to radio—with a weekly show on WACK 90.1FM live from NYC—I listened to more than 700 recorded calypsos and soca songs for Carnival 2019. There are many great tunes which did not get exposure via broadcast rotation, and more troubling, were not selected in the so-called top 40 calypsos for the Skinner Park Fiesta. For examples, listen to Mical Teja's Wo!! or Aaron Duncan's Back to Basics.
Unfortunately, the metric for success in our calypso and soca recording industry are measured by whether you secure a place at Machel Monday; how many competitions you got selected for; or how many 'likes' your song receives on Facebook or views on YouTube—which generate no income.
To add insult to injury, soca and calypso are listed under the Reggae category by the major online music sellers. It has been suggested that because soca and calypso are released seasonally, they are not worthy of their own category.
I'm not one to call for government funding. I celebrate the entrepreneurship of Machel Monday and Kes on the Rocks Tuesday, as well as the vibrancy of the soca and chutney fete promotions business.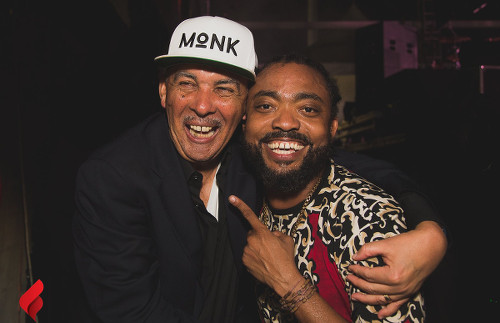 However, an investment in a portal to sell our music might be needed. Our annual carnival is the basis for our music production. There are over 100 carnivals held around the world, which are driven predominantly by music developed in Trinidad and Tobago. The diaspora, young and old, download the music for free, for the entertainment of themselves and their friends and family.
Is it possible that investing in a portal to sell this music could generate foreign exchange?
Instead of the government continually pumping money to underwrite so many calypso tents and private competitions, maybe they should incentivise the technical minds at University of Trinidad and Tobago (UTT) to develop a portal to sell our music as well as soca and calypso from all the islands. This portal should include our nostalgic music from yesteryear as well.
This could be an opportunity to develop the new soca and calypso recording industry while supporting our young creative minds to monetise what they have been doing annually at increasing rates.
After years of complaining that the young soca artists are writing nonsense which lacks melody, this year they seemed to have found their collective voices. Redirecting some of the money spent on failing concepts and private competitions might help those young artists sell their music rather than give it away for free.
The traditional calypso writers will also be able to gauge the value of their work in the marketplace. It may force them to revert to creating enjoyable melodies with poetic lyrics, allowing calypso to return to its glory days. That will hopefully in turn, return enjoyable, entertaining calypso music to Skinner Park.
As respected, retired journalist and calypso lover Neil Giuseppi summed it up on his Facebook page: "If anyone had any reservations about bringing back the death penalty, all they had to do would have been to watch [the] semi-finals at Skinner Park and their reservations would have disappeared."