A photograph by Maria Nunes stirred emotions in me that I thought I had quelled. I cry for Laventille when I remember the beauty of the people and the ambition and the sense of striving I grew up with.
The callous may say, "Nostalgia!" But it was real. The memories are blurred, but the sense of being, living, knowing is as real as the moonlit sky with music in the background.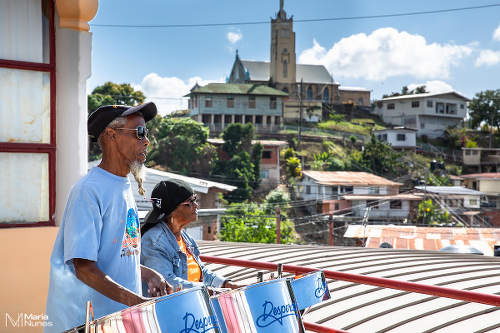 It is as real as hanging over the pan stand and allowing the music to envelop your being 'til the tenor pan rings in your heart; or stepping away and propping on a wall a little distance away—but close enough to feel every note.
The panyard gave us hope! We saw young men and boys who were 'otherwise engaged' outside of the panyard performing at an exceptional standard and we respected them for their talent. Eventually some of them represented the country and therefore the community on the world stage. They 'lifted our noses' as we used to say.
The Despers panyard was a communal space where we all felt safe. Visitors were protected and you believed that the Statue of the Virgin Mary atop the spire protected you from every evil. For the 10 years I functioned as the public affairs manager at Witco, going up the hill to lime was normal; but then small incidents became bigger and bringing it to the attention of the Police was a waste of time.
How can a band with one of the longest sponsorship arrangements be homeless today—bouncing from vacant lot to vacant lot in the city of Port of Spain? How can a community which has elected the PNM solidly since 1956 be allowed to become so unsafe that it can no longer be home to its pride and joy?
The children of Laventille have chased the band away from its own home and PNM Members of Parliament presided over this travesty.
Had the Members of Parliament found ways for meaningful collaboration, maybe by now Despers would have been handed the keys to their new home. Maybe, we would have had a functional, custom-built pan theatre which is acoustically perfect for our national instrument.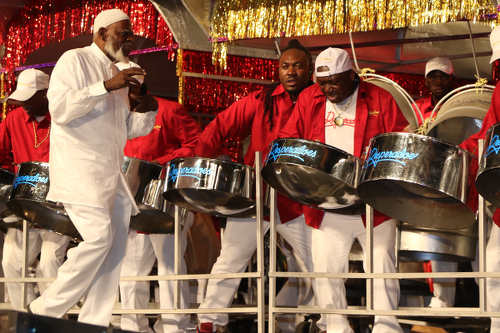 Maybe, we would have developed a blueprint for pan theatres throughout the country and indeed the world. Instead Despers continues to squat in their third (or is it fourth) location around the city. Or is it that I am just nostalgic? Is Despers now an anachronism? Does the band still connect with the community?
I think not. Despers is as important as every other steelband in this country and it is time for us as a people to find a way to include steelband in our development.