Gary Griffith's appointment as Commissioner of Police came with an eerie and uncanny realisation about the opaque and dysfunctional state of our institutions.
Despite his political history, people were happy to embrace Griffith. And even though he has been on the job for only four months, are singing his praises. People seem to have forgotten his political history, so I take some liberty to help remind them.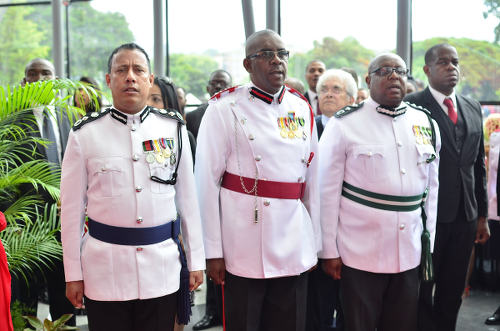 Recall before the Dr Keith Rowley-led administration selected Griffith, Rowley in his previous role as the leader of the opposition, was an outspoken critic of scandals like Section 34, the 2011 state of emergency, the witness-tampering incident, email-gate and the discovery of a "plant-like substance" at the home of then prime minister Kamla Persad-Bissessar.
Griffith, then a politician, was very much a part of the Persad-Bissessar cabinet and was deafeningly silent amidst those scandals—although he did speak out against Life Sport. However, I guess today is today and yesterday was yesterday.
The memory of those as-yet-unresolved matters did not trigger any significant public outcry when Griffith emerged ahead of the pack as a candidate for police commissioner.
This is because the population, which has already given up on our politicians' ability to address crime and the country's myriad other woes, was waiting for a hero to rise from the debris of our institutions—to borrow a phrase from columnist Sunity Maharaj.
In Trinidad and Tobago, how we do things and organise ourselves has been a bugbear from time immemorial. It extends to too many areas of national life, from natural disasters, to Petrotrin, to the government's recent railing about the Opposition's withholding of support for legislative measures, to how to buy a ham at the supermarket.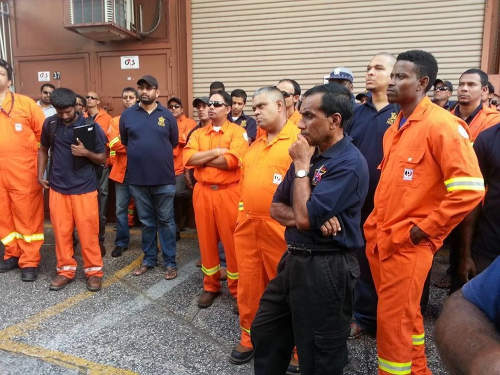 We continue to ignore the issue at our peril. Our governance system is crumbling and our response is to cower.
What happens by our lack of active participation in our democracy is that it creates space for populist figures like Griffith to emerge and quickly garner unwarranted legitimacy—remember, he has been Police Commissioner for a short four months.
No one, no matter how energetic and outspoken they may be, can make substantial and meaningful change in one of the most dysfunctional institutions in our country in such a short time. Systemic change requires a much more thoughtful and strategic approach.
We are passing time hoping that 'lone ranger Griffith' can solve the problems we have neglected for so long. Such an investment of hope may not yield the desired dividends and it is not yet clear how his showman persona, without institutional support, can lead to long-term results.
There is an uncanny similarity between this scenario and global developments like the rise of Donald Trump, Brexit and the growing prominence of right-wing populist figures in Europe. Seething distrust in our governing arrangements and in the ability of politicians to serve us has bred alienation, xenophobia, disdain, hyper-individualism and a lack of empathy here at home.
Since 2000—after the "gang of three" resigned from and brought down the Panday government—every single government has been openly accused of massive corruption and criminal behaviour.
How many of these allegations have led to convictions? How many arrests have held up? What has been the role of the Police service and other national institutions in coddling corrupt politicians and businessmen?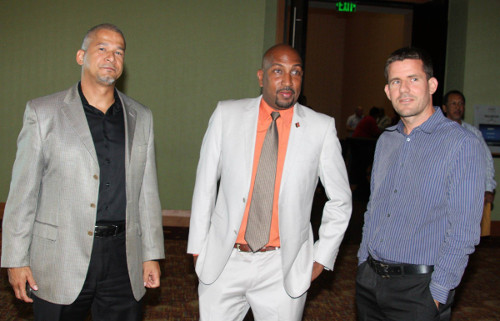 Former MP and government minister Trevor Sudama, who resigned in the wake of the airport scandal recalls in a Newsday column: "In the run-up to the 1995 general election, it appeared that Panday had softened his position on the parasitic oligarchy and was willing to accommodate certain representatives in the persons of Brian Kuei Tung, Ishwar Galbaransingh and Steve Ferguson."
Sudama continued: "As the UNC administration settled down to the task of governing, it was clear that Panday had had a conversion to the virtues of unbridled capitalism and absolute faith in private sector investment for achieving national growth and progress.
"It was a sea change in his philosophy, which might have come about by consorting in high society and being offered the blandishments of comfort and a taste of luxury living not hitherto experienced. Thus it was that the working class hero and his wife acquired the hobby of golfing and fine dining."
Recall how Rowley also railed against alleged corruption in the Patrick Manning administration and the then prime minister's cozy relationship with the controversial Calder Hart—an outspokenness which boosted his chances of securing the PNM's leadership, once Manning was unceremoniously ousted in 2010.
Yet, as Sudama pointed out, the route to prime ministership comes at a cost, given the private interests you are required to serve. While, as Griffith's case demonstrates, being party in one way or another to scandal and allegations of corruption does not preclude your rise to positions of power in Trinidad and Tobago.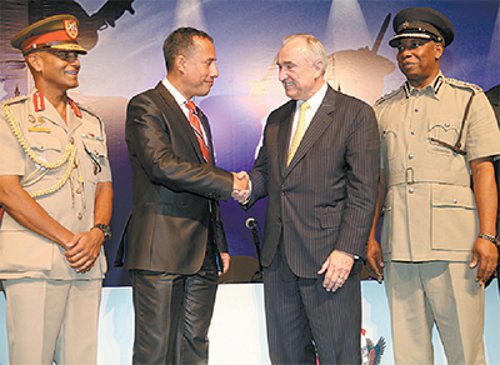 As confidence in Dr Rowley and the PNM waned—especially in light of his public and not-so-public associations with the oligarchy, inclusive of his Works Minister Rohan Sinanan—Griffith's hiring served as the proverbial silver lining.
And so Griffith, an insider in the Persad-Bissessar administration, ascended from politician to Police Commissioner. It is just how things roll in T&T.
If his pronouncements about "killing out the cockroaches" are any indication of his priorities on the job, one wonders how many resources will be invested in stamping out corruption or training his guns on white-collar crimes. After all, black and brown bodies are merely commodities which the parasitic oligarchy use to extract wealth for themselves—and therefore dispensable when it suits them.
No point investing in thoughtful plans or social services when public resources can simply be directed to prop up the broken system from which they profit.
Griffith is very much a creature of the power structure that prevails today—the same one Sudama has warned about.
I anticipate that appearances cannot hold for much longer. Just as Trinbagonians have lost faith in their institutions, politicians and media, Griffith will become victim of his own popularity and the institutional vacuum around him. Then even his fans will not be able to pretend that showmanship equals substantive action.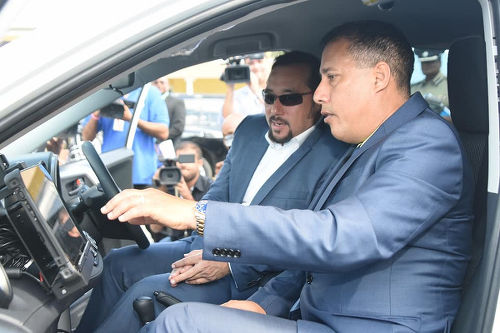 Our culture is such that we hardly learn from our mistakes. However, the current moment demands that we defy our instinctive habit of indifference.
If we fail to challenge the power structure—the same one that produced Griffith and so many public officials before him—we will end up in the same khaki pants.