"According to the Trinidad Newsday, [Health Minister Terrence] Deyalsingh said because of the success of free access to the flu vaccine at health institutions, people were more laid back about getting vaccinated: 'We are now suffering from our success through free access, because no one is dying again. The population goes into a state of apathy. They are now lulled into a state of drowsiness. It's no longer a factor, nobody is dying due to influenza.'
"Unless these statements are based on the results of data collection—and I doubt they are—personal opinions should not be given as the reason for reduced interest in receiving flu vaccines. There are numerous possible reasons as to why there is a perceived reduction in people taking the flu vaccines. Personal speculation published in the name of a health organisation that predicates its reputation on scientific validity decreases trust."
In the following Letter to the Editor, Alana Abdool warns Health Minister Terrence Deyalsingh to be careful not to erode trust in the health sector by dressing up opinions as fact: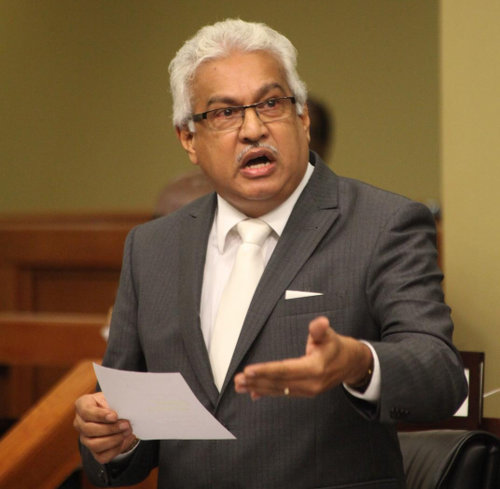 The integrity of scientific findings has come under increasing attack on the altar of political agendas.
The publication of a recent article in the Newsday newspaper headlined, "2 deaths from flu: Deyalsingh urges vaccination", left me wondering if the Minister of Health was aware that his statements sounded more like a pitch in support of "alternative facts" than an attempt to get the public on board with taking their flu shots. That is, of course, how it appears to those with some grounding in the study of diseases and how they spread.
The evolution of diseases and the emergence of vaccines based on the need to deal with diseases that have increased in virulence, the longer incubation periods involved and higher survival rates of the pathogenic or disease-causing agents, have brought with them the unavoidable issues and debates that mass preventative measures like these are bound to breed.
These include the safety and efficacy of the vaccines, the spread of false counter-narratives that take a selective and incorrect stance on the analysis of scientific information and the aversion to technologies and results that give sometimes far lower success rates than what is considered to be acceptable by the general public.
Responding to the threat of diseases demands heavy investments of time and money. It involves constantly updating research that moves towards making treatments that are accessible, affordable, and safe and produced at a rate that keeps up with diseases that are constantly evolving and adapting.
Gathering data from the spread of diseases is generally done at a rate that exceeds the rate of spread of those diseases.
Before testing and research can begin on formulating new treatments, those involved need reliable and factual communication of data regarding the diseases themselves.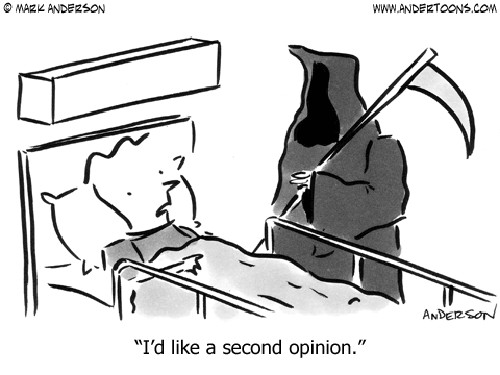 It is critical to gain public trust in this process and to improve understanding of the rationale behind vaccination measures. This requires health authorities to have a proper appreciation of what is factual, how it should be communicated and an understanding of the limits of what is appropriate for release by local authorities.
The products of science are limited by the instruments and technology we use to study our world. The results we enjoy today are built on foundations that are thousands of years old.
Of course, when the quality of life and the battle to keep death away have become so intrinsically and unequivocally tied to science itself, patience in the scientific process to produce results that perpetually boost these objectives is in short supply. So it is imperative that statements issued by authorities representing the scientific interest take care in what they officially release for public consideration.
According to Newsday, "Deyalsingh said because of the success of free access to the flu vaccine at health institutions, people were more laid back about getting vaccinated. 'We are now suffering from our success through free access, because no one is dying again. The population goes into a state of apathy. They are now lulled into a state of drowsiness. It's no longer a factor, nobody is dying due to influenza.'"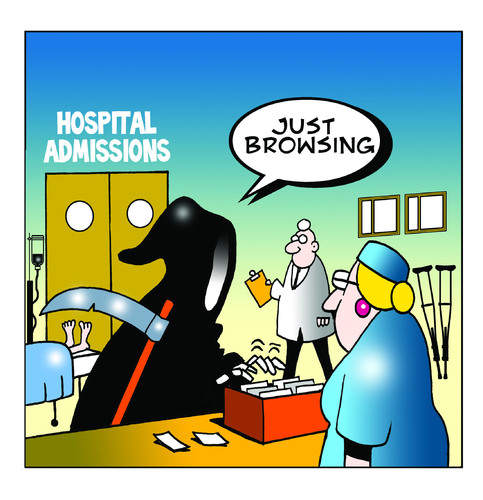 Unless these statements are based on the results of data collection—and I doubt they are—personal opinions should not be given as the reason for reduced interest in receiving flu vaccines. There are numerous possible reasons as to why there is a perceived reduction in people taking the flu vaccines. Personal speculation published in the name of a health organisation that predicates its reputation on scientific validity decreases trust.
The report went on: "He (Deyalsingh) said it was possible to vaccinate everyone and still get deaths from the influenza virus. 'I am not going to stand here and say if you get vaccinated against the influenza virus you will not get influenza and die. It is possible.'"
When explaining the purpose of a pharmaceutical product, it is sufficient to refer queries regarding its properties to (or appropriately cite from) the information page of the body responsible for releasing official information, which is usually the body responsible for manufacture and/or regulation.
The purpose is to ensure the public is aware that local authorities align to and rely on systems that are much bigger than our country. The health ministry is also responsible for communicating this information in a way that makes it accessible and understandable to the population.
The information on the limits and benefits of a product should be presented in a way that allows an individual to make an informed choice.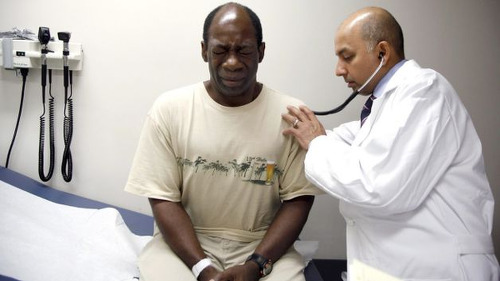 Mr Deyalsingh reportedly said: "The vaccine we are receiving now is based upon the best estimation of the scientists as to what the influenza virus will look like and (they) formulate a vaccination based on assumption or guesswork."
Scientists DO NOT do guesswork. Using computers to make projections that create models that are used to design vaccines is based on sound scientific principles. This is not the same as guesswork. The scientific process is detailed, sequential and based on the analysis of hard data. The outcome of the scientific process may be limited by the data available or the technology used.
Statements like this, if not carefully thought through, may raise doubts about the credibility of the scientific process that is used to produce vaccines. Each individual has the right to access information and to understand the limits of what is administered to them, but these limits do not necessarily reflect a lack of credibility in the systems used to create them.
Mr Deyalsingh reportedly said: "If you are already immuno-compromised and live in an area like Greenvale, we will vaccinate everybody. That would introduce herd immunity, where sufficient people in a population will be vaccinated, which would make the spread of the virus from one person to another much more difficult."
Vaccinating everyone in a small community like Greenvale is not sufficient for the creation of "herd immunity". This demands a level of vaccination that ranges from 83% to 94% of a population—which usually refers to the population of a country—to result in the level of immunity required for the label "herd immunity".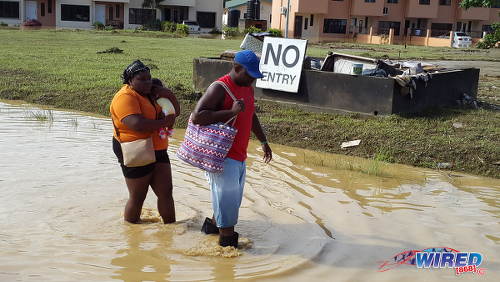 It is important to carefully check one's understanding of scientific terms and use them in the proper context. If mistakes are made they should be followed up by publications that correct the error. This creates consistency in reinforcing understanding of terms that may be used to communicate frequently with the public on issues such as vaccination.
Making it a point to take corrections seriously sends a message that adherence to standards and clear communication regarding health and safety is critical to building trust in the local health authorities.