On 30 November 2015, W Connection owner David John-Williams was elected for a four year term as Trinidad and Tobago Football Association (TTFA) president after two rounds of voting at the Hasely Crawford Stadium in Port of Spain.
In tomorrow's AGM, on 24 November 2018, John-Williams must convince football stakeholders that he deserves the right to see out his tenure, as he faces a no confidence motion by board member and Trinidad and Tobago Super League (TTSL) president Keith Look Loy.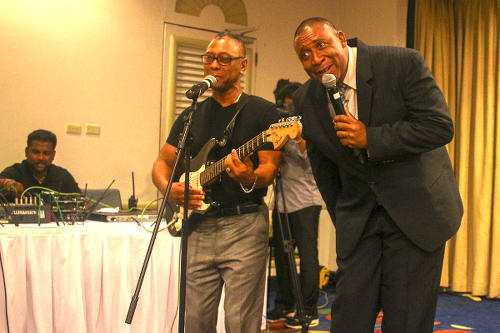 So what happened in between?
Roughly a week before the 2015 election, John-Williams unveiled a glossy 38 page manifesto, which he claimed would be "the framework and road map for Trinidad and Tobago football under my instruction—and you can hold me to it."
So how did he do?

John-Williams' manifesto made five pledges:
To improve the image of the TTFA by enhancing its credibility through transparency;
To lead TTFA through the stages in transforming it into a new TTFA—hence redefining its vision, mission, core values and outlining its operating principles;
To incorporate leading football nationals in assisting local bodies with the creation of a football council;
To conduct the activities of the TTFA at all levels in a manner that is consistent with the highest ethical and moral standards of Trinidad and Tobago football and the world at large;
To foster a professional approach to football in Trinidad and Tobago.
To date, there is no football council in operation. Whether he succeeded in any of his other four promises is another matter.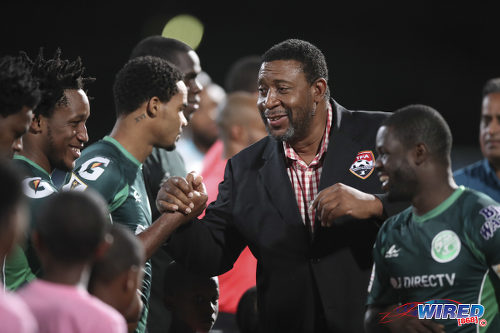 His promises for local football included: a 12-team Pro League with promotion and relegation with the Super League; a 10-team professional women's league; a Tobago team in WOLF competition and/or the proposed women's pro league, qualified coaches in all football academies and schools; funding for all TTFA members; attachment courses at European and South American clubs for Pro League and TTSL goalkeeper coaches; and the inclusion of all stakeholders "from grassroots up" in kit negotiations.
Regarding the business of football, John-Williams vowed: to source six gold, 30 silver and 20 bronze corporate sponsors for TTFA; lobby for NLCB funding; snag local and foreign television rights deal for international friendlies; and a season ticket holder programme.
The national teams were promised: a clear policy for national team selection; random drug testing; a local men's team in year-round training; a year-round national U-13 programme with two training sessions per week and minimum of six local and one overseas friendly international per year; a year-round U-15 programme with three training sessions per week and minimum of four local and three overseas friendly internationals per year; a year-round U-17 programme with minimum of three local four international friendlies per year; a year-round combined U-20 and U-23 programme with one training session per week and B international games in every FIFA match window; a feasibility study for a pension plan; insurance for players; a national football hall of fame; an assistance programme to retrain from national players based on need; and national leagues and youth development structure for Futsal and Beach Soccer.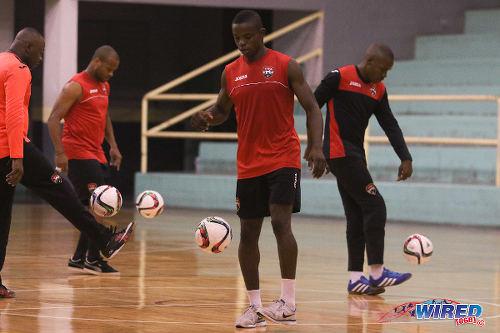 John-Williams listed his "priority projects" as: Tobago football (male and female), players' welfare and benefits, home for football, Futsal and Beach Soccer, the business of football, player passport, and the TTFA's image and reputation.
He promised Tobago that they would have: their players are properly scouted for potential national duty; a Tobago team in the Pro League; and a guarantee that they would host a minimum of two international games per year, two Pro League knock out semifinals and one cup final per year, the TTFA FA Trophy every four years, and referees, coaches and administrative courses.
The TTFA president did deliver the season ticket holder programme, a NLCB deal for two youth teams and, in highly contentious circumstances, the home of football. But there is little sign of much of the other promises.
"I want to tell Trinidad and Tobago they are getting a president who will set an example and will do anything for football that is legal to improve the game," John-Williams told Wired868, after his electoral success on 30 November 2015. "If I have to pick up paper, I will do that. You won't find a jacket and tie president here, if you understand what I mean.
"I will work hard for the game to bring the pride back to Trinidad and Tobago at all levels… We need to be 50 and above to really market the Trinidad and Tobago brand (and) get greater television revenues."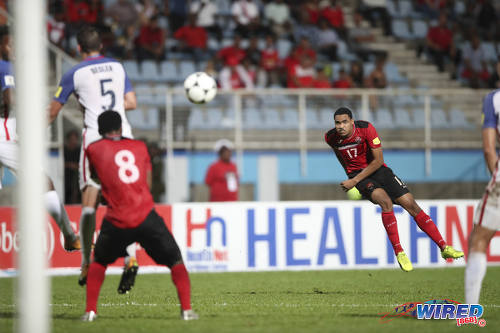 Trinidad and Tobago were ranked 54th in the world at the time. At present, the Soca Warriors are 93rd.
The Warriors were quarterfinalists in two Concacaf Gold Cup tournaments under John-Williams' predecessor, Raymond Tim Kee. Since then, T&T twice failed to qualify for the competition at all—although they are assured of an automatic berth at the 2019 Gold Cup due to a change in the format.
Here is how the TTFA's other national teams fared, directly before and during DJW's tenure:
(Men's Under-20 Team)
Before DJW: Caribbean champions and fourth in six-team 2014 Concacaf group behind eventual runner-up Panama, USA and Guatemala;
With DJW: Finished fourth in Caribbean and third in 2016 Concacaf group below Costa Rica and El Salvador; In new 2018 format without qualifying series, T&T finished fourth—below Suriname and Puerto Rico—in Concacaf group;
(Men's Under-17 Team)
Before DJW: Third in Caribbean tournament and bottom of six team 2015 Concacaf group;
With DJW: Failed to advance past 2016 Caribbean group stage despite playing at home;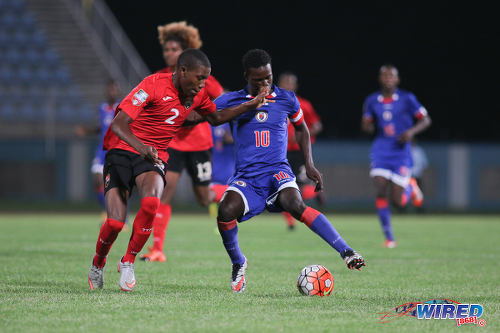 (Men's Under-15 Team)
Before DJW: Did not participate in 2013 Concacaf competition;
With DJW: Finished bottom of 2017 Concacaf bracket after scoring once and conceding 21 goals in four matches—including 8-1 loss to Jamaica;
(Women's Senior Team)
Before DJW: Caribbean champions and losing 2014 Concacaf semifinalists, ranked 48th in the world—after being inactive for final year of Tim Kee's term;
With DJW: Caribbean runner-up and defeated in group stage of 2018 Concacaf competition; ranked 52nd in the world;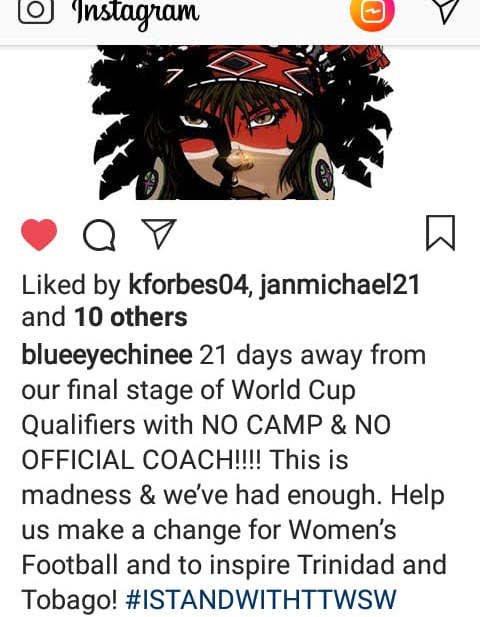 (Women's Under-20 Team)
Before DJW: Second in CFU and fourth in 2014 Concacaf competition—led Costa Rica 3-1 in semifinal but eventually lose in extra time;
With DJW: Finish bottom of 2015 Concacaf group stage (albeit just days after he took office); finished bottom of 2018 Concacaf group stage, despite home advantage;
(Women's Under-17 Team)
Before DJW: 2013 Caribbean champions and eliminated in Concacaf group stage;
With DJW: Eliminated in 2016 Caribbean semifinal round; eliminated in 2018 Caribbean group stage;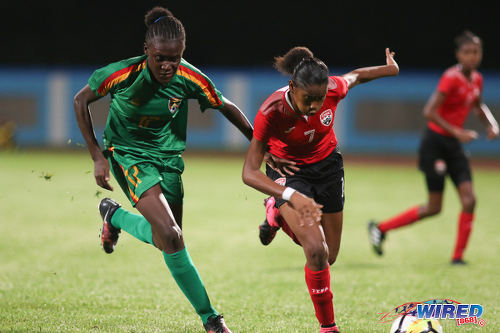 (Women's Under-15)
Before DJW: Finished third in 2014 Concacaf tournament;
With DJW: Finished second from bottom in 2016 Concacaf tournament and suffered record 22-0 loss to USA; forfeit 2018 Concacaf tournament after TTFA fail to secure visas in time.