Signal Hill Secondary will get the chance to defend their Tobago Zone Intercol title on 22 November after the reigning champions edged Bishop's High School 2-1 in Saturday's semifinal contest.
Bishop's competed in the 2018 Premier Division competition—although they were relegated—while Signal Hill participated in the second tier zonal competition. But Signal Hill would not be denied in the knock out competition, as they prevailed on goals from Quincy Winchester and Christian Jordan. Hasani Lewis grabbed a consolation item for Bishop's.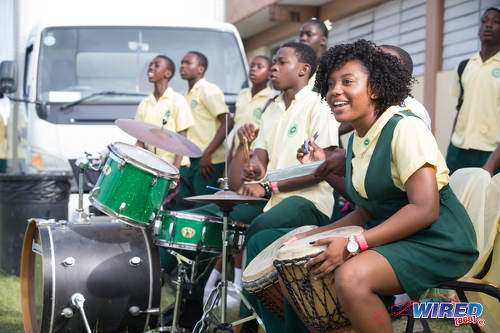 Speyside High School are Tobago's other Intercol finalist, as they held off Scarborough Secondary 3-1 in Saturday's other semifinal contest. Deleon Beckles scored twice and Ronaldo Samuel also chipped in with a goal for the "Country Boys" while Jaheim Harry and Miguel Taylor scored for Scarborough.
In the Girls Intercol competition, Valencia Secondary will contest the East Zone final after they surprised Bishop Anstey High School East 5-3 on kicks from the penalty spot, after a 1-1 regulation time draw yesterday.
Valencia face Five Rivers Secondary in Tuesday's Girls East Zone Intercol final, after the latter school whipped El Dorado East Secondary 7-2 yesterday.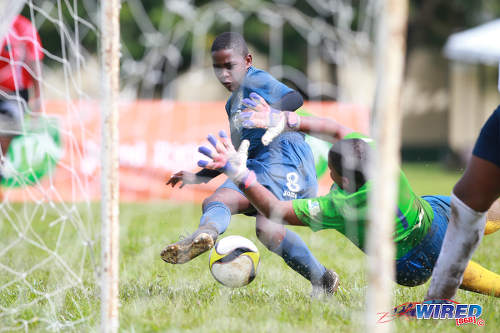 Intercol results
(Saturday 17 November)
Bishop's High 1 (Hasani Lewis), Signal Hill 2 (Quincy Winchester, Christian Jordan), Semifinals E, TBA;
Speyside High 3 (Deleon Beckles [2], Ronaldo Samuel), Scarborough 2 (Jaheim Harry, Miguel Taylor), Semifinals F, TBA.
Upcoming fixtures
(Monday 19 November)
St Anthony's College vs QRC, Semifinals I, 3:30pm, Serpentine Road;
Trinity (Moka) vs East Mucurapo, Semifinals J, 3:30pm, Mucurapo Road;
Naparima College vs Pleasantville, Semifinals F, 1:30pm, Mannie Ramjohn;
Presentation (San F'do) vs St Benedict's, Semifinals G, 3:30pm, Mannie Ramjohn.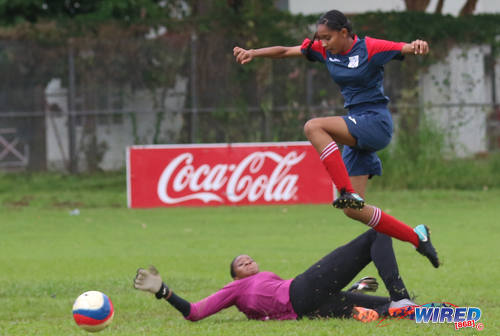 Girls Intercol results
(Saturday 17 November)
Five Rivers Secondary 7, El Dorado East Secondary 2, East Zone semifinals;
Bishop East 1, Valencia Secondary 1, East Zone semifinals;
*—Valencia won 5-3 on kicks from the penalty mark
Upcoming fixtures
(Sunday 18 November)
Pleasantville Secondary vs Fyzabad Anglican, 3pm, South finals, Mannie Ramjohn Stadium;
Holy Name Convent vs Tranquility Secondary, 3pm, North finals, Serpentine Road;
Signal Hill Secondary vs Scarborough Secondary, 3pm, Tobago finals, Plymouth.