The Trinidad and Tobago National Under-20 Team return home from the Concacaf Under-20 Championship on Monday and they will see many familiar faces in the departure lounge.
The unprecedented formation of the 2018 Concacaf competition eliminated the qualifying rounds for the Caribbean and Central America with all 34 participants advancing to the showcase tournaments where they were divided into six groups.
And, at the end of the group stage, all 24 nations from the Caribbean Football Union (CFU) were eliminated—Concacaf did not seed a single team from the region.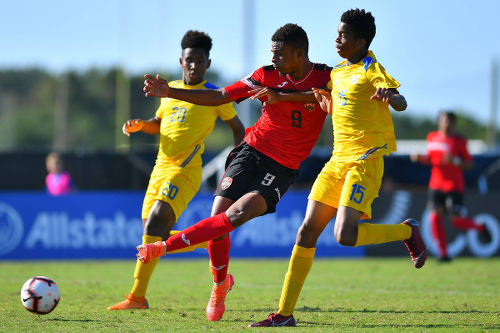 Jamaica came closest to a place in the final hex as only goal difference separated the "Reggae Boyz" from group winners, Mexico.
Mexico were joined in the next round by USA, Honduras, Costa Rica, Panama and El Salvador. Three from that number will qualify automatically for the FIFA 2019 Poland Under-20 World Cup.
The Concacaf format unsurprisingly led to a series of lopsided results. Honduras and Dominica each scored 12 times against Sint Maarten, Jamaica mauled Saint Martin 11-0 and the United States and Suriname took turns putting 13 goals past the United States Virgin Islands.
The young Soca Warriors failed to distinguish themselves in Group A, as they finished fourth behind USA, Suriname and Puerto Rico and needed a stoppage time Che Benny item to ease to a 3-0 win over the hapless USVI.
Coach Russell Latapy said he was pleasantly surprised to return with three wins—which included triumphs over St Vincent and the Grenadines and Puerto Rico—but was unhappy with their final showing against USVI.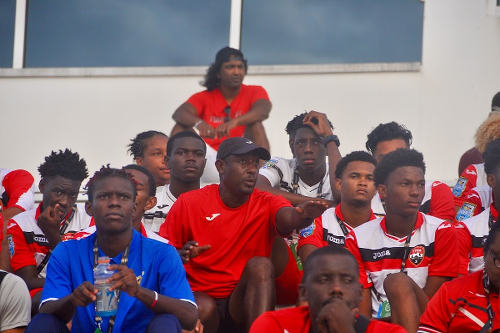 "Honestly when we left home I said to myself if we can come out with seven points then I would be very happy," Latapy told the TTFA Media, "so I think it's a plus all together that we came out with three victories after five games. But [yesterday] I was very disappointed with the performance and in the attitude of the players.
"So far I have given them a lot of credit for the way they went about their business but [yesterday] there were just really bad performances. And I said to them in no uncertain terms in the dressing room that that's unacceptable when you are representing the national team."
Benny apart, winger Nickel Orr and forward Isaiah Lee got Trinidad and Tobago's goals on Friday evening. Latapy's Warriors were poorly prepared for the competition by their governing body, the Trinidad and Tobago Football Association (TTFA), but the coach felt the players had to take some responsibility for their own shortcomings against USVI.
"I know the preparations were not what we hoped for and it was going to be difficult […] having to come back from a 6-1 defeat [against USA]," said Latapy. "But [yesterday] I was just looking for good attitude [and to see the players] get the ball down and the move it about.
"It's not about scoring a lot of goals alone but it's about doing things the right way and the process in which we go forward and the way we want to play football. But in my mind [yesterday], I called it schoolboy football. Everybody was trying to play for themselves, taking too much touches on the ball.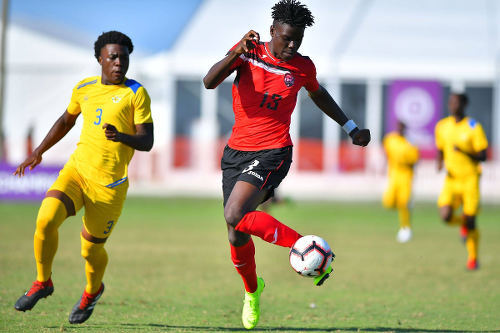 "It was just a poor performance all-round. I think that attitude [and] desire, they showed in the first three or four games was missing. I just was not happy with what I saw [against USVI]."
It is uncertain what future plans the TTFA has for its under-20 players, several of whom will rejoin their schools for the ongoing Coca Cola National Intercol competition.
Latapy complained before the tournament that president David John-Williams failed to honour contractual agreements made to him and promised to say more on his return to Trinidad.