Two days into the Concacaf Under-20 Championship, Trinidad and Tobago head coach Russell Latapy finally has his full complement of players in Florida, after Portugal-based midfielder, Che Benny, joined the team last night.
Benny, a former St Ann's Rangers and St Anthony's College playmaker, missed the junior Soca Warriors' opening fixture yesterday afternoon—due to visa issues—when they edged St Vincent and the Grenadines 3-2 after two second half stoppage time goals by Mark Ramdeen and Judah Garcia.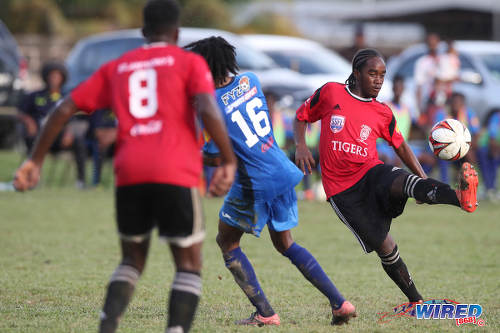 At 2pm today, Latapy trained with his entire 20-man squad for the first time. Trinidad and Tobago play Puerto Rico on Saturday evening with the Spanish-speaking islanders still reeling from a 7-1 hammering by the United States last night.
"We're pleased to finally have everyone together," Latapy told the TTFA Media. "It's always good to get in a solid session and of course we'll go after our next opponents looking to build on what we have coming out of the first game."
National Under-20 Team captain John-Paul Rochford said the players were determined not to be embarrassed by "Vincey Heat", despite resuming training a week before the tournament—after a three month lay-off.
"We fought hard for 90 minutes straight 'till the end and it happened that we scored two goals in one minute and I thank God for that," said Rochford. "I thank the players for fighting for the win. The turning point was when the players realised we had little time and everything was on the line.
"We are in a position where we are fighting for ourselves and fighting to make the country proud, as proud as we can make them. We spoke to ourselves and said we had to win, don't matter the situation."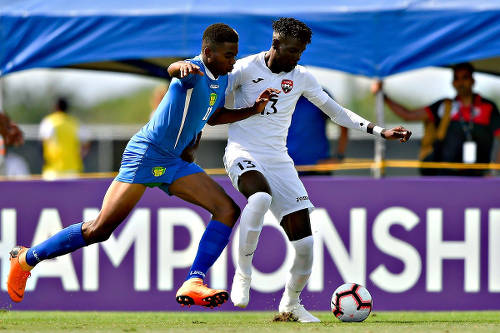 Rochford, a FC Santa Rosa player and Queen's Royal College student, said that the players were encouraged by Jaydon Prowell's second half item—which the captain created—after trailing 0-2 at the interval.
"[Latapy] just told us that we needed to fight a little more," said Rochford, who joined US club Portland Timbers for training stint, just before the Concacaf competition. "We needed to stick to the plan, we needed to listen and follow the instructions and once we did that everything would fall into place.
"We followed the instructions for the first goal […] so we realised that once we followed the instructions, we would get the desired result."
Only one team will emerge from each group and Trinidad and Tobago have host nation and defending champions, the United States, for company. Latapy said, prior to the tournament, that the young Warriors have virtually no chance of progressing due to their poor preparation and will focus on putting on a good show and attracting scouts.
Group A results
(Thursday 1 November)
Trinidad and Tobago 3 (Jaydon Prowell 39, Mark Ramdeen 90+2, Judah Garcia 90+4), St Vincent and the Grenadines 2 (Gidson Francis 15, 19);
Suriname 13, US Virgin Islands 2;
United States 7, Puerto Rico 1.