Two shy!
The distance on his approach at the par-5 18th was just a tad short, the ball landing in the rough separating the front-side bunker from the green. On another day, on nine out of ten days, given the angle of the spot where it made landfall on that grassy verge, that ball might well have bounced backwards into the bunker. Today, however, was Day Ten.
It took a little hop. Forward! And then it trickled a short distance down the green in the general direction of the flag, making a three a distinct possibility.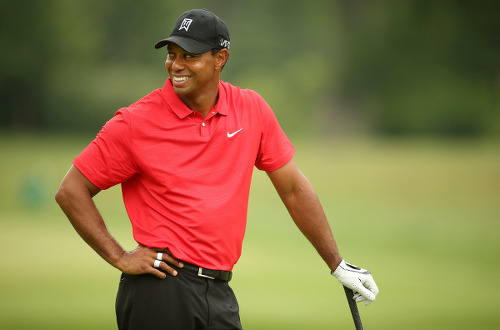 Needing to pick up a shot to secure a tie for fourth, Justin Rose missed the eagle putt by inches, leaving himself a kick-in birdie. And leaving Eldrick Tiger Woods one short of the six provisos which, fulfilled, would have seen him the unlikely winner of the 2018 FedEx Cup.
But he emerged as the virtually unchallenged winner—by two shots—of the Tour Championship.
And is now just two shy of Sam Snead!
It had taken a long, long, long, long, long time. But Tiger, 37 when he won his last PGA title to make his tally 79, is now within touching distance of that elusive, monumental 82. And, more importantly, spinal fusion surgery notwithstanding, last week he again looked like the player who the golfing world once almost unanimously thought would—and should!—go past Snead's long-standing high water mark.
Playing the way he played at East Lake—he led from start to finish, putting on a driving and putting clinic on Moving Day with six birdies in his first seven holes—he can reasonably be expected to manage at least two wins before next year's remodelled US$10m FedEx Cup playoffs begin. But the $64,000 question really is how many, if any, of the five major titles he needs to surpass Nicklaus' 18 will he have under his belt by this time next year?
By the time the Masters rolls around next April, the 2018 Tour Championship winner will be 43.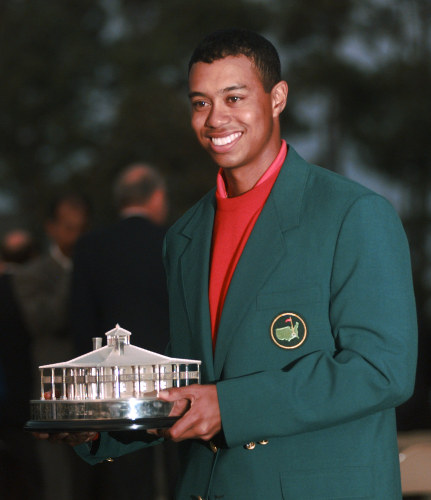 By next April, beaten at Wimbledon and in New York this year, Roger Federer may well have hung up his competitive spurs. The gentleman Swiss is very likely currently contemplating imminent retirement, if not before then almost certainly not long after the 2019 Aussie Open. His 20 Grand Slams leave him sitting pretty in tennis' GOAT race—even if, some will say, Rafael Nadal or Novak Djokovic were one day to overhaul that landmark.
Doesn't bother me. The late Arthur Ashe and Yannick Noah own a mere four major titles between them and Jo-Wilfried Tsonga, Gael Monfils and the Tiafoe brothers, Frances and Franklin, don't seem likely to add significantly, if at all, to the number of such titles captured by people of their—our—hue.
Perhaps Sloane Stephens will be able to overcome all the elements working against her—including Carlos Ramos?—to take another title in New York. Or in Sydney, London or Paris. However, even the most optimistic of her supporters is unlikely to expect her to match Venus Williams seven Grand Slam titles, let alone Serena's 23, where she has been parked on amber since beating Venus 6-4, 6-4 in the Australian Open in 2017.
Over the last few years, the near-misses have been piling up and my view is that what happened in New York last month was caused less by Naomi Osaka's excellent tennis and more by la peur de gagner, that immense tension repeatedly spawned within Serena as she nears that historic milepost.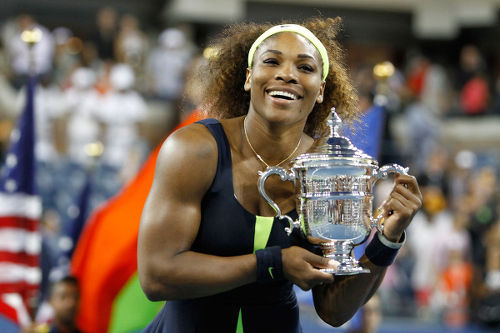 Which brings us back to Tiger. East Lake did not quite become the disaster it could have become down the home stretch but Tiger did not handle his return to winning ways quite as well as the old Tiger used to. In his post-victory interview, he confessed that it was all he could do to keep himself from crying as he walked up to the 18th green with a huge, unruly, vociferous crowd in tow.
Number 80 meant a whole lot but it was the events that had filled the space between 79 and 80 that were really responsible for the excessive emotion.
And given that the time since his last major win is even longer—Tiger was 32 when he won number 14, the US Open at Torrey Pines, all of ten years ago—what can we expect when what now seems like the inevitable number 15 approaches? Who dares say?
I think of Brian Lara, recapturing his world batting record ten years almost to the day of his initial ascent of that Everest. Nary a tear. Massive joy and exultation. But the Prince of Port-of-Spain was mere weeks short of his 35th birthday when he stood on top of the world for the second time.
And what a difference seven years make!
Besides, the man from whom BCL was reclaiming his due was Australian. And white. That crown, however, ever since Garry Sobers in 1958, had come to belong on a black head; every West Indian, including Lara, was convinced of that. Frank Worrell, Clive Lloyd and Vivian Richards had been at the helm of cricket teams which led us all to believe that we belonged at the top of the game.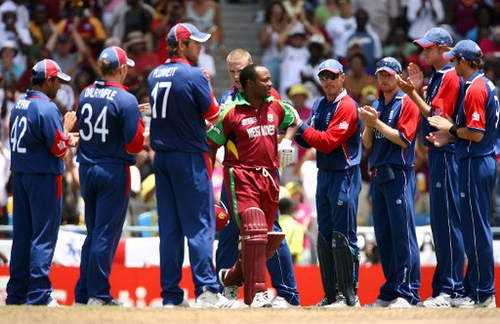 Not so with golf. Who can forget that no black man could become a member at Augusta National until 1990? Nor can we ever forget those immortal words of Clifford Roberts, who founded the Masters.
"As long as I'm alive," he had declared in 20th Century America, "golfers will be white and caddies will be black."
'Cablinasian' Tiger—a portmanteau word (Caucasian Black Indian [Native American] Asian) he had invented as a boy to describe his ethnicity—stuffed that statement down his throat. From the moment in 1997 when he won by 12 shots, carding 70-66-65-69-for a record 18-under-par final tally of 270, in the popular imagination, both he and the game got the full tar brush treatment.
So it would be nothing but justice if, having dominated the game for a decade and a half, Tiger returned to surpass Snead's 82 overall and Nicklaus' 18 majors before he called it a day.
But we would be immensely naïve, the KKK will agree, to expect any help from the RRR's, Robertses, Ramoses or even Roses of this world.
After all, as the Mighty Stalin has long warned us all, "Black man doh get nutten easy."