Trinidad and Tobago Football Association (TTFA) general secretary Justin Latapy-George confirmed that vice-president Joanne Salazar quit the local football body almost two weeks ago and that president David John-Williams instructed him to hide it from the board.
And, more pertinently, Latapy-George admitted that Salazar was not a board member when a vote appeared to be cast on her behalf on 17 September, when the president controversially appointed Shawn Cooper as Women's National Senior Team coach.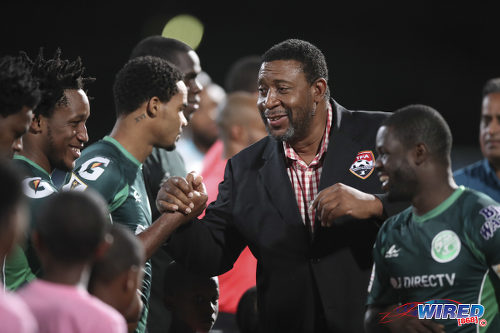 Cooper's appointment already violated at least two articles of the TTFA constitution, which states that the selection of staff members must be done by the board and votes cannot be taken by letter or proxy.
However, the fall-out from John-Williams' decision can be even more dire now, as the football president appears to have deceived and defrauded his board during the course of his duties.
Ironically, the constitution instructs the board not to accept votes by letter or proxy precisely to avoid the sort of deception that appears to have occurred within the organisation this week.
[dfp-ad]
Latapy-George confirmed that he received Salazar's resignation in writing on 11 September. From then on, the general secretary stopped including her on any emails related to local football business.
At just after midnight on Friday, Wired868 revealed exclusively that not only had Salazar quit the TTFA; but her resignation preceded her supposed vote in Cooper's appointment.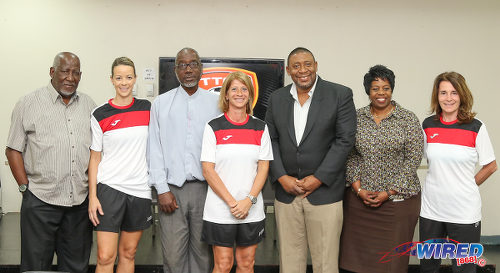 Within minutes of that story, Latapy-George emailed the board, inclusive of John-Williams, to confess that he knew of Salazar's departure but had been forbidden from sharing this information with them.
Latapy-George insisted that he played no role in the apparent deception of 17 September, when John-Williams revealed the vote count for Cooper. He also criticised the football president for publicly rebuking Women Soca Warriors manager Jinelle James for approaching the Ministry of Sport and Youth Affairs for funding—ironically, James' approach eventually led to a TT$430,000 payment from the government which the TTFA accepted.
"The undersigned stands accused of contributing to the production and dissemination of a press release, which further contributed to the noise surrounding this matter that I was neither consulted on or directly contributed to," stated the TTFA General Secretary. "This I will elucidate on further directly with the Board purely from the prospective of distancing myself from same—not only because of my lack of input but mostly because my training, experience, actions and beliefs as an employee, and more so a human being, could and would never condone actions that publicly chastise an employee in such a manner nor seek to air internal matters in such an unprofessional manner.
"In all instances my reputation as a professional in the industry is being questioned when the facts of my efforts to do what is right remains at the Presidential and/or Board level as of this email."
Latapy-George claimed to have urged John-Williams, on four separate occasions since 11 September, to inform the board of Salazar's resignation.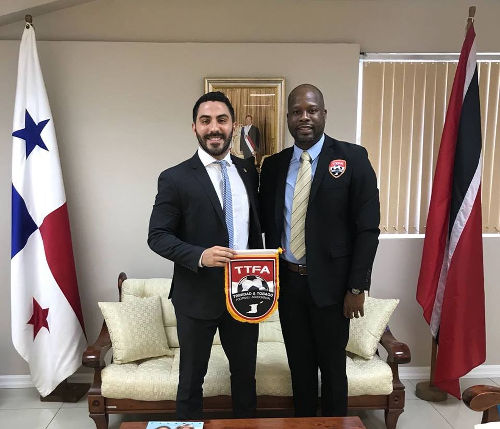 "As general secretary, I have been insisting since 11 September 2018 that the required notice be sent," he said, "and was, and remain under, hold instructions; in the first instance verbally and in the last instance in writing, from the President."
Latapy-George said his last request for transparency from the football president was issued in writing on Thursday 20 September and copied to vice president Ewing Davis and Salazar. He shared that email with the board, this morning.
"In light of recent events wherein the General Secretariat, and more directly the undersigned, has come in for some very strong criticisms for doing—rather not doing—something understood to be part of its remit function, I send this follow up email," Latapy-George wrote to the TTFA president, on Thursday. "In particular, in a continued effort to protect the image of the TTFA, and by extension the General Secretariat, I am again making a call for notice of Ms Salazar's resignation, providing she is still so doing, is sent.
"I say providing she is still so doing, in the context of your instruction in the first instance to not publish notice of her resignation and hold same for 24-48 hours as of 11 September 2018, through your reply on 19 September 2018 below.
"This is now over one week, going into two weeks, so it will be irresponsible of [me] not to strongly recommend that, should [there] be no change to Ms Salazar's position, notice needs to be sent before the close of the workday of Friday 21 September 2018. I go further to say this notice should actually be immediate."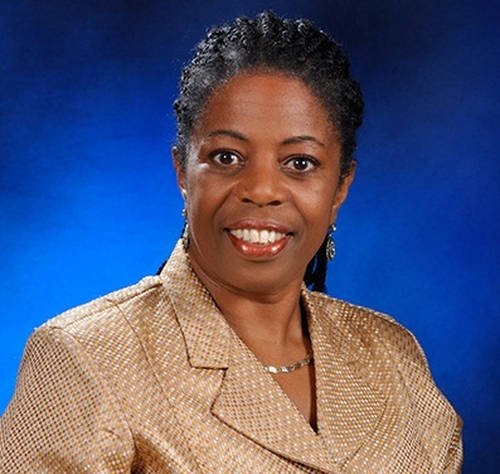 John-Williams did not respond to his general secretary; nor did he come clean to his board. The TTFA president's only written acknowledgment of the matter, according to Latapy-George, came on 19 September when he wrote: "Justin, I spoke with Joanne yesterday and will advise accordingly in short order."
However, last night, Salazar made her resignation known to the TTFA board.
Wired868 asked John-Williams why he illegally counted Salazar's vote for Cooper's appointment—six days after her resignation—and whether he intentionally sought to deceive the board and pervert local football's organisational structure.
John-Williams replied: "Dear Mr Liburd, I await your story. Please make sure the information is correct and with no assumption or misinformation or even alleged. Regards."
But why did Latapy-George agree to keep John-Williams' secret from the TTFA board?
"The operational circumstance under which I am mandated to operate means the working relationship between the president and I is paramount to the running of the organisation," Latapy-George told Wired868. "I have indicated my concerns on the matter to the president and I remain guided by him."
Wired868 asked whether Latapy-George believed his loyalty as general secretary lay with John-Williams, as president, rather than with the board and general membership.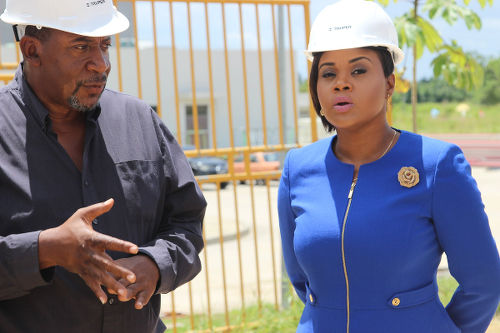 "The constitutional requirement is quite clear," said the TTFA general secretary. "The president is my immediate line of contact; that has been the convention for years and it continues to be that way. I still remain guided by the president's instruction on that.
"I have indicated to the board the role I played in this and it is up to the board to do as it sees fit."
Article 39 of the TTFA constitution gives the president primary responsibility for implementing the decisions of the board of directors through the general secretariat, which is the organisation's administrative arm.
The general secretary, according to article 59, is "the chief executive officer of the general secretariat" and is mandated to implement "decisions passed by the general meeting and board of directors in compliance with the president's directives."
Article 39.3 states: "only the president may propose the appointment or dismissal of the general secretary."
TTFA board member Keith Look Loy responded to the latest scandal by repeating his call for John-Williams and Davis to resign immediately. This, according to the TTSL president, should be followed by the appointment of an interim President and the setting of an election date.
He also stressed that the board should "initiate an examination of TTFA finances immediately [and] urgently review all TTFA technical programmes/national teams."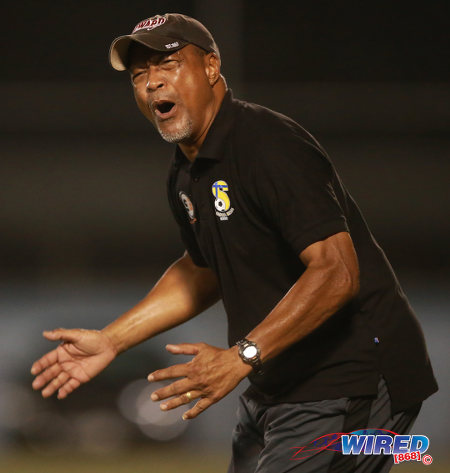 Look Loy has already moved a motion for the dismissal of John-Williams, which is due to be tabled at the upcoming TTFA AGM.
In another local football matter, Latapy-George confirmed that outgoing Eastern Football Association of Trinidad and Tobago (EFATT) president Linus Sanchez has contested the legality of his removal.
Eleven of the EFATT's 14 member clubs—78 percent of the electorate—voted to remove Sanchez on 6 September. He was replaced on an interim basis by vice-president Bandele Kamau.
Sanchez alleged that some of the voting clubs had not paid their membership fees.
"We have asked the EFA to confirm that they followed proper procedure and, in particular, the financial standing of the members that voted, as part of the standard processes once a query was raised," said Latapy-George. "As long as they verify that, we have to comply with the decision that has been made."