The Trinidad and Tobago Men's National Under-20 Team lost their second successive outing of the Guadeloupe Six-Nation Invitational tournament yesterday, falling 1-2 to Martinique at Capesterre-Belle-Eau.
The young Soca Warriors lost 0-2 to Costa Rica on Saturday and found themselves facing a similar deficit on Sunday, as the French islanders went ahead in the 20th minute and doubled their advantage from the penalty spot in the 50th minute.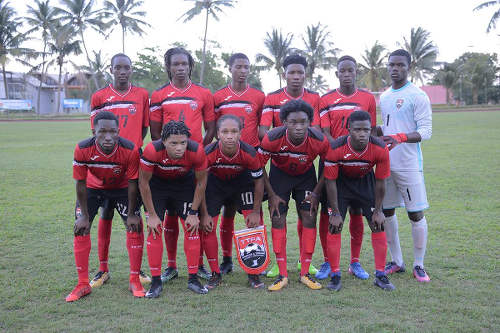 However, Trinidad and Tobago pulled a goal back through substitute John-Paul Rochford, who converted a cross from attacker Kishon Hackshaw.
Head coach Russell Latapy had mixed feelings about his team's performance on this occasion.
"It was a tough, scrappy and physical game," Latapy told the TTFA Media. "We gave up two goals on two defensive mistakes which is not acceptable at this level. But again we've come here to get the playing time and these things are not unexpected from us at this stage, considering we haven't had much international experience."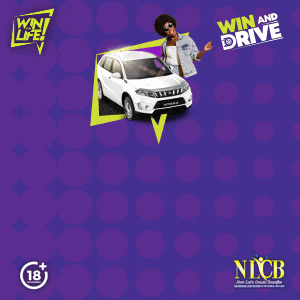 Latapy made two changes to his starting line-up yesterday with winger Jordan Riley and forward and captain Jaydon Prowell giving way to Isa Bramble and Brandon Semper respectively. Hackshaw moved from the left flank to upfront while Semper started in midfield.
Trinidad and Tobago were expected to make further changes this evening, when they tackled French Guiana for fifth place in the six-nation competition.
"We made a some changes from the first game with it taking a lot out of us and this one also was a physically demanding one on the players with very little recovery time," said Latapy. "[…] We lacked a bit more quality in the final third and we had some decisions which went against us. But again, these are things that our team will [get] accustomed to and it's turned out to be a good learning experience for the boys.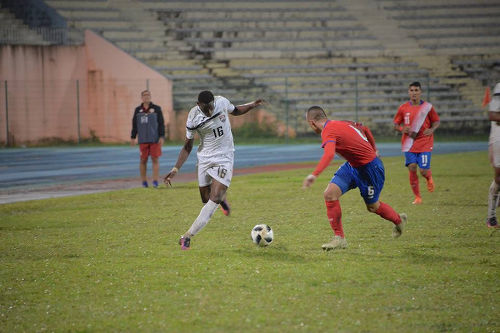 "[…] The young referees made some mistakes and it caused tempers to boil over, which resulted in players from both teams clashing near the end. It's the first time our boys were encountering something like this in an international match. These types of things among other aspects are what we'll take away with us from the encounter, which is learning to stay focused and sticking to the game plan instead of having our mental concentration thrown off."
Haiti defeated French Guiana 1-0 in Sunday's other fixture and will challenge Costa Rica for the trophy while Martinique and Guadeloupe play for third and fourth.
Trinidad and Tobago are preparing for the Caribbean leg of their 2019 Under-20 World Cup campaign, which starts in November.
Trinidad and Tobago U-20: 1.Denzil Smith (GK); 2.Kerdell Sween, 4.Jabari Graham (5.Jesse Williams 63), 3.Derron John, 12.Darnell Hospedales; 8.Anthony Samuel (14.Darnell Charles 60), 10.Judah Garcia (captain); 16.Isa Bramble (11.Jordan Riley 46) 17.Shaqkeem Joseph (15.John-Paul Rochford 46), 6.Brandon Semper (9.Jayden Prowell 46); 13.Kishon Hackshaw.
Unused substitutes: 20.Jabari Brice (GK), 7.Shem Clauzel.
Coach: Russell Latapy