The Republic Bank National Youth League (RBNYL) emergency committee has been asked to probe a physical confrontation between FC Santa Rosa Under-16 Team assistant coach Terrence Sealy and Malabar Young Stars player Nicholas Franklyn after weekend action in the nationwide competition.
The incident occurred late in the second half on Saturday afternoon with Rosa leading Malabar 3-0 in the East Zone Under-16 contest at Constantine Park, Macoya. According to accounts from all sides, Franklyn reacted to a rough tackle from an opposing Rosa player, which provoked a flashpoint between both teams.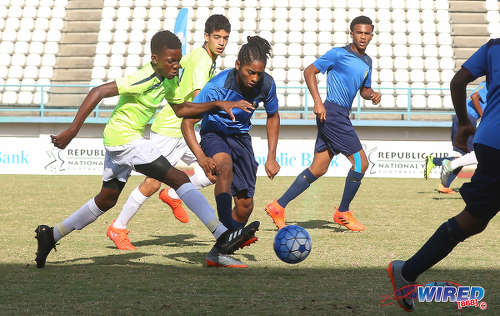 At that stage, Sealy entered the field of play. Malabar coach Yunus Abdullah alleged that Sealy slapped Franklyn. However, officials from Rosa and All Sport Promotions—who run the RBNYL competition—denied that the teenager was struck.
"There was a bad tackle by the Santa Rosa player which caused a confrontation," All Sport Promotion official Eugene Antoine told Wired868, "and the [Santa Rosa] coach ran to the middle of it and pushed away the [Malabar Young Stars] player. He was trying to separate the players but he did it in a forceful manner."
All Sport Promotions director Anthony Harford agreed with Antoine.

"We looked at the video several times today and it is clear that the Santa Rosa coach did not slap the boy," said Harford. "What he did was put his hand on the boy's face and spoke to him—but what he was saying I could not say; it was hard to tell if it was aggressive or not.
"[Sealy] went on the field with the best of intentions. But, yes, there was a shove."
The matter will now be handled by a three-member committee of senior match officials, headed by former international referee and Trinidad and Tobago National Senior Team manager Richard Piper. Harford expects a verdict by mid-week.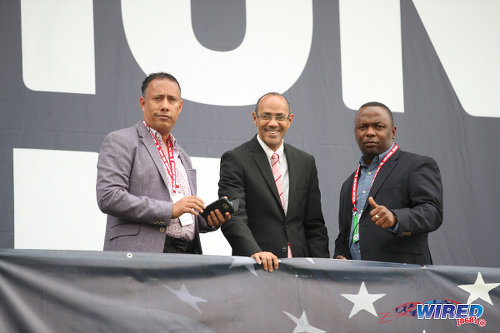 Santa Rosa president Keith Look Loy and Malabar Young Stars president Clint Busby have both indicated that they will abide by the decision of the emergency committee. The two clubs and match referee Ralph Harewood submitted reports on the incident today.
Harewood blew off the match early owing to the incident and a decision must be made about the result as well.
"We are now asking an emergency committee to look at the three sides of the story," said Harford. "The two clubs were very cooperative and said they will accept whatever the verdict of the league is, so they have all left it in our hands.
"[Sealy] sent a letter to us today offering his unequivocal apology and I thought it was a heat-of-the-moment kind of incident. But these things can spiral out of control if not properly dealt with.
"So we will take it to our three experts and get their verdict and relay it to you. At all times, we have to be sure to protect the integrity of football, our tournament and, of course, our sponsor."
The RBNYL is in its 24th year of existence and boasts a record 131 participants in 2018—30 more than its second-highest mark of 101 teams last year.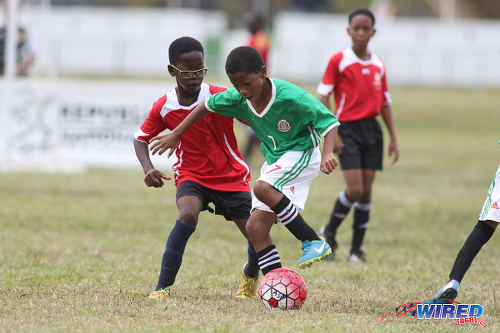 "I think it goes without saying that this is probably one of if not the best youth sport tournament in the country," said Harford. "All teams get a minimum of eight or nine weeks of league football and then we go into the play-offs."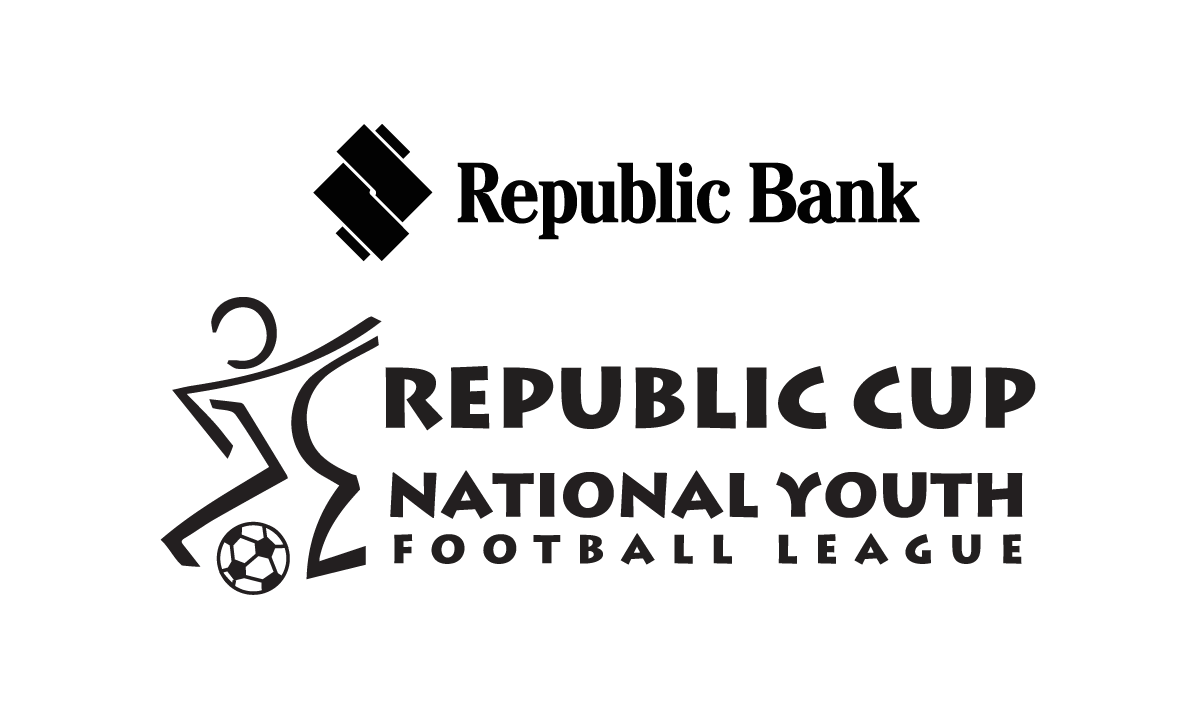 However, Harford said some coaches and parents focus so much on the final result that it can create a tense environment.
"I think the children enjoy the games, win or lose, but sometimes the adults behave in ways that are unbelievable," said Harford, "and I have to remind them that this is not the message they want to convey to the children.
"[…] I stand at the sidelines and watch the games and some teams continually complain about the quality of the referees. I don't think referees set out to cheat but they are human and mistakes are made.
"Cedric Hazelwood is the manager and coach of Laventille [United] and he texts me every single week to say that what is important is his players come out and enjoy their football. I wish he could lecture the other coaches.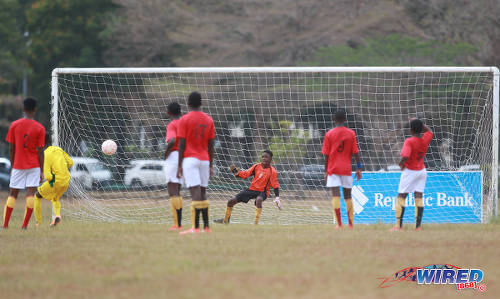 "[…] I had an incident last week when a coach says the referee cheated them because the ball wasn't pumped enough. And yet both teams played with the same ball. It is incredible."
The RBNYL tournament started on 24 March and should climax with the finals in early July. Santa Rosa are the defending National Under-16 champions.