Trinidad and Tobago Super League (TTSL) rookies RSSR will not be short of tactical know-how on their bench this season, after the North Zone champions snagged veteran Pro League coach Anthony "Prowler" Streete for their 2019 season.
Streete, a former St Ann's Rangers and Club Sando head coach, will lead the RSSR Football Academy into their debut season at TTSL level.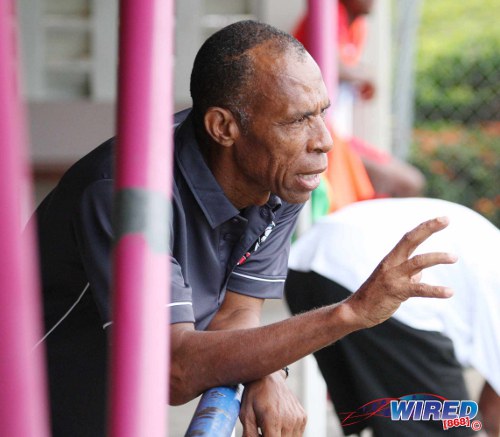 RSSR chairman Ruthvin "Spanner" Charles described the capture of Streete as a real coup for the club, which does not have a sponsor and paid their registration fee through a combination of their Northern Football Association (NFA) winnings, fund-raising and contributions from Charles and club co-founder Dexter Harris.
RSSR consists of players from the Port-of-Spain South and Laventille districts—including John John and Beetham Gardens—and gets its name from the first name initials of four former Trinidad and Tobago international players from those communities: Reynold George, Sammy Llewellyn, Selris Figaro and Russell Tesheira.
Charles described their promotion to the TTSL as a "tremendous step" for the club, which finished second in the 2017 Republic Bank National Youth League (RBNYL) Under-15 competition but is a relatively new force at senior level.
"We are still fully amateur and hope that we can convince someone to come onboard and assist us through our standard of football and discipline," said Charles. "The Super League is a kind of semi-pro league and we are funding what we can from our own pocket. Sometimes [NFA president] Anthony Harford would assist us by helping us to get access to the [Hasely Crawford] Stadium to train."
Streete, who hails from Chinapoo in Morvant, has opted to skip the Pro League in the upcoming season and will be aiming to help stabilise RSSR in the second-tier competition in the months ahead.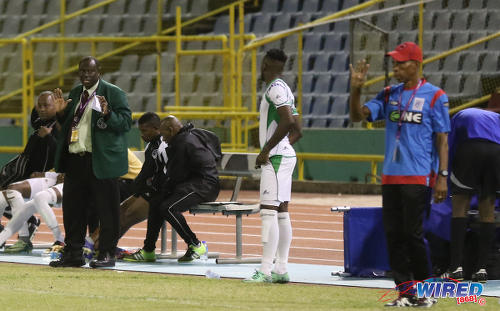 Last year, the wily coach served as back-up to head coach Adrian Romain at Rangers as part of a merger between the football team and sponsor, MIC-IT.
Romain, who was instrumental in bringing MIC-IT on board, allegedly insisted on being head coach.
"When Adrain came, he said he wanted me to not be around for two weeks so he could set up his team," Streete told Wired868. "You don't want your assistant coach to be around? I could smell the coffee. So I decided to give him the freedom to coach the team."
Streete is the second former Pro League coach to join the TTSL this season, after two-time champion Derek King left North East Stars for FC Santa Rosa. The circumstances are vastly different, though.
"I didn't take this job knowing what the players could do," said Streete. "I took the job because this is my community and I wanted to give back."
Streete pointed to striker Jevaughn Vincent and defender Keron Lawrence—who were top goal-scorer and Most Valuable Player respectively in the NFA's 2017 season—as bright talents. However, he said there is a lot of work to be done before the players are ready to assert themselves at a higher level.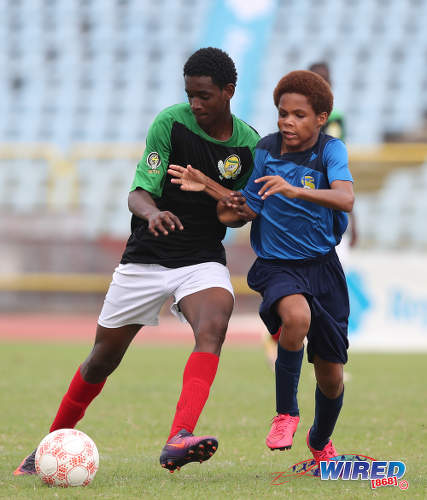 "Because there are no stipends for players, today you get a few in training and tomorrow you get another set," said Streete. "I am not accustomed to that. The hardest point is the discipline of the players because they are not accustomed to that kind of thing.
"They are accustomed to going on to the field and doing what they want and I have to be telling them not to talk while I am talking during training and so on. I am trying to get them to understand these things that they lack. But I am willing to work with them to make them a force."
For Matura ReUnited, it is a matter of returning to their rightful place—after they last year's enforced hiatus due to the failure to meet the TTSL's registration deadline.
Former North East Stars club official Maurice Eligon has taken up the position as Matura's general manager and the club is clearly shooting for the stars. In an unusual move for a local outfit, before their first training session, Matura already had their administrative staff and business plan in place.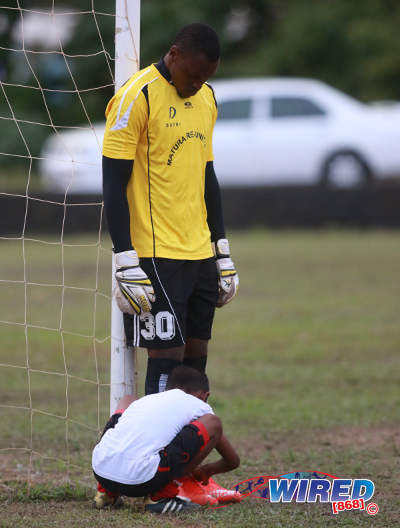 Stephanie Guevara, whose area of expertise is marketing, is the club's president with Dwain Henry as team manager and US-based former national youth player Dr Carlos Lee as special advisor.
Matura are searching for a coach at present and have already interviewed Valencia Secondary coach Roland Clarke, former Trinity College (Moka) coach Marlon Minguel and Arima North Secondary and ex-national midfielder Travis Mulraine for the position.
According to the club, interested coaches must be excellent communicators with a minimum of two years' coaching experience at SSFL, club or national team level. Email applications should be addressed to dwainhenry35@gmail.com.
"Our objective is to see if we can consolidate this season, play some proper football and start to put our business together," said Eligon. "Our brand must be attractive to encourage supporters to come out and invest in the football… We have a three-year business plan and, by the third year, we should have the finances to go [to the Pro League]."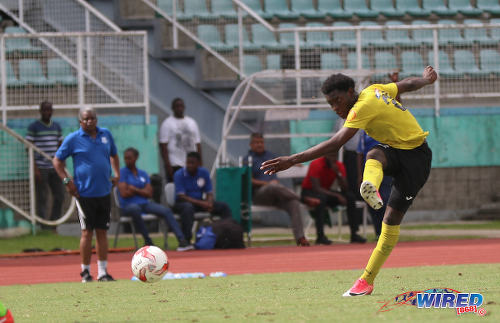 Former Under-20 World Cup goalkeeper Glenroy Samuel is expected to rejoin the club as well as ex-Naparima College attacker Isaiah Lee. And the Secondary Schools Football League's decision to allow school boys to represent their clubs up until their first game of the SSFL season is a boost for Matura, who plan to use a fresh-faced squad, including St Benedict's College and National Under-17 midfielder Keon Boney.
"We are trying to go very young and will be focusing on development," said Eligon. "The north-east region has a lot of young, talented players who have to leave to go elsewhere to play their football. We want to give them a place to showcase themselves right here.
"So we expect to have players from Valencia High School and the Valencia area, for instance, involved."
The TTSL competition will consist of between 13 to 15 clubs this season with just one division. So Matura and RSSR can anticipate a baptism of fire from the likes of Guaya United, FC Santa Rosa and Cunupia FC.
They are looking forward to it.