Extensive comment on current events in Venezuela is not for me to make, but I am confident that events unfolding there are the outcome of a long-standing bitter polarisation between the Venezuelan political and socio-economic elite and the working class.
When the poor and dispossessed eventually found a champion in late former president Hugo Chavez, it became possible to reverse the balance of power.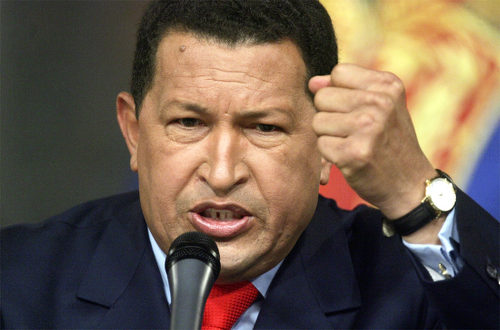 That reversal has come at the price of economic ruin. It matters not whether that ruin was partly a result of foreign interference. With Venezuelans desperate to get out, as a closely neighbouring country, we have a significant refugee or economic migrant problem.
I have deliberately referenced the problem in terms of the alternatives of refugee or economic migrant. I note that our Prime Minister has used both terms. About three years ago at a grand residence in London, I provoked a lively discussion about whether the distinction between refugee and economic migrant was a real one any more.
My position was that, if the economy or normal living conditions of an average citizen were destroyed by wars or ruinous political outcomes in a country, then the fleeing citizen is a refugee from the destruction of the economy and living conditions, however meagre.
The distinction has legal consequences for how a person fleeing is received in another country but, in reality, mass exodus from one country to another will not be stopped by technical distinctions of legal status. Most of the synonyms for refuge refer to safety, shelter or protection.
The handling of mass arrivals cannot be evaded by rhetoric. For a resident of Syria, for example, the suffering is the same whether the explosives burning family and neighbourhood and destroying livelihood are Russian, US or internal rebel devices. If (s)he flees, (s)he is seeking refuge.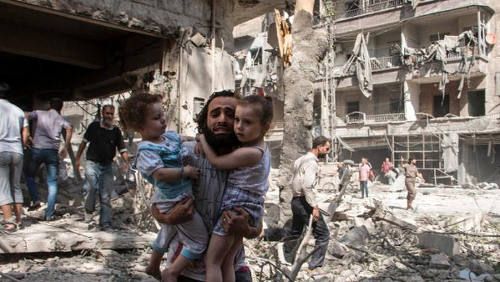 It is obvious that Trinidad and Tobago must engage with international agencies and make some policy decision about arrivals from Venezuela and elsewhere. The problem of having large numbers relative to our size—possibly equivalent to three percent of our population—arriving in our tiny island is not going to magically disappear.
However, I do have a concern about the use of detention as a primary response.
First and foremost, for more than a decade, we have detained persons arriving from African countries for inordinately long periods with little outcry from anyone other than the Emancipation Support Committee and a few others. Now, suddenly, we have high personages lecturing us loudly on human rights.
An unpleasant example of the use of detention arises out of Australia's policy of turning back boat people from Indonesia and other countries and holding asylum seekers reaching Australia in "processing centres" on two Pacific islands, Nauru and Manus. There was serious outcry at the length of detention, the physical conditions and numerous claims of physical and sexual abuse, leading, after many years, to the closure of Manus Island.
We must not come to that.
In February 2003, I published a column entitled "Hatred does not turn back."
At that time, I had been visiting Suriname regularly for meetings and had read a graphic account of the murder in prison—in December 1982—of 15 persons thought to be key opposition elements swiftly rounded up in one or two nights. I had also met a neighbour of Andre Kamperveen. Andre, well known in football circles as the former Caribbean Football Union (CFU) president, was one of the political murder victims and the neighbour had witnessed his round-up.
At the time of writing in 2003, there had also been loose talk in Trinidad about violence, which prompted that column. It included what I had learned in Suriname.  I returned to that column in light of the events in Venezuela now so significantly impacting us.
The gist of that 2003 column was that once a country descends into a brutal level of polarisation, the country rarely heals. The hatred passes from generation to generation.
We are seeing up close the result of polarisation in Venezuela. As we witness the rabid antics of our warring parliamentarians, events in Venezuela should be a graphic warning not to play with the fires of race and class and of deprivation.