"I think what has happened is more and more you are seeing athletes in various sports exercising their right to choose or take decisions that they believe are in their best benefit. It is no longer the athletes are pawns to be used.
"[…] People talk about accountability and taxpayers' money but what taxpayers' money? […] What corporate funding?
"Nobody supports Michelle-Lee Ahye… There is no athlete I am aware of—maybe bar Keshorn Walcott—there is no athlete currently receiving [elite funding]."
Trinidad and Tobago Olympic Committee (TTOC) president Brian Lewis talks to Wired868 in Part 1  of a two-part series on the good, the bad and ugly of the Gold Coast 2018 Commonwealth Games: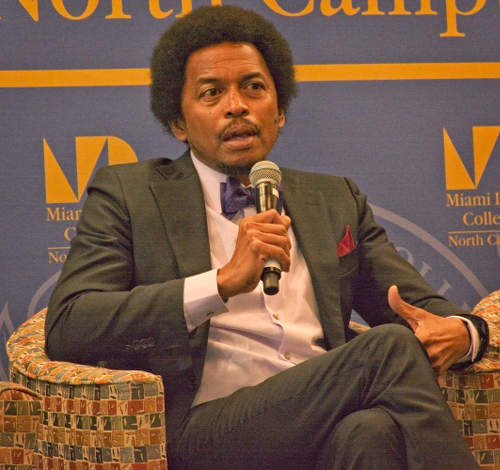 Wired868: Your thoughts on how we did at the Commonwealth Games?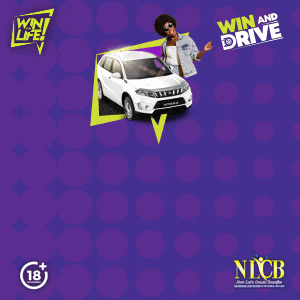 Brian Lewis: Given that even before we left, I would have set a target of moving from eight to 10 [gold medals]… I said that when we had the sendoff… Since we started competing [at the Commonwealth Games] in 1934 to now, we had 52 medals in all with eight gold… The last time we won a gold medal was 1998 with Ato Boldon; the last time we had multiple gold medals was 1966 Kingston, five, and before thatm 1954, two.
(He goes on to give a breakdown of Trinidad and Tobago's performance at the Games in terms of gold medal returns).
Because of the time span away from the Olympic Games, normally you look closely at the performances at the Commonwealth Games to kind of give you a gauge on certain things, especially if you have gold medal aspirations.
So if you can't medal at a Commonwealth Games which is 71 countries as opposed to 205 [at the Olympics]—although in some of the Commonwealth sports, it is a virtual World Championships, like cycling, for instance.
In a sport like track and field, because of the time of the year, it really doesn't suit athletes from this side of the world so you would have seen the Jamaicans…
Wired868: Why doesn't it suit track and field athletes?
Lewis: Because of the time of the season. In this side of the world, February, March, April is off-season. Your athletes now start moving from base training into pre-competition training. April is never the ideal time [and] that is why you will find many times in the Commonwealth Games, when it is held around April, Jamaica may not have their absolute best team; also, Trinidad and Tobago, Bahamas.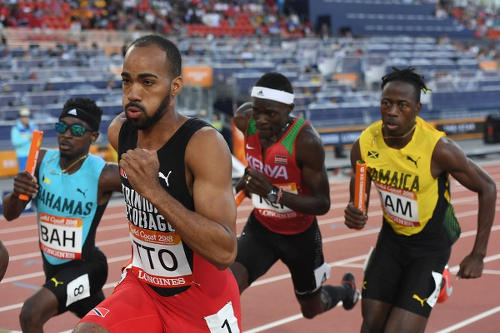 If you look at the results, you will notice that. You will find that the Australians, South Africans [and athletes from] that side of the world [get better results than usual]; they are now coming off their summer. That is a huge difference.

[…] My 10 or more Olympic gold medals by 2024 doesn't incorporate [Commonwealth Games medals]. But the reality is, two years out [from the Tokyo 2020 Olympics], if you are not medalling at the Commonwealth Games then you have challenges—barring exceptions, like, in our case, we had Kelly-Ann Baptiste, who didn't compete, and Keshorn Walcott wasn't there.
You have some of the up-and-coming athletes who I think are going to factor in Tokyo, for example, Asa Guevara in the 400m. They are in college [in the US] so they would not have gotten the necessary time [to compete at the Gold Coast].
Wired868: Interesting that you mentioned Kelly-Ann Baptiste. Why did Kelly-Ann pull out of the Commonwealth Games?
Lewis: I can only go by what we were told. We had made all the preparation and coming off of the indoor [season], she indicated that she did not feel she could perform at her best. My information is it was purely to do with form.
I can't get into the speculation. People seem to want me to get involved in speculation but that is what I was told. Kelly-Ann officially said that was the reason. It wasn't to do with any lack of communication because the fact is that she had an itinerary and all of that. That was similar to Michelle-Lee Ahye; we could only go by what we were told.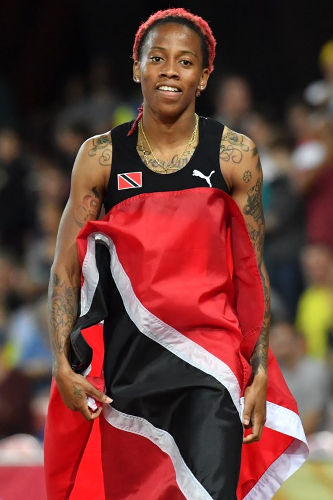 Wired868: And what was the reason Michelle-Lee Ahye gave to you all?
Lewis: How I characterise it is she was acting on the advice of her coach. She chose to take her coach's instruction to focus on the 100 metres.
Wired868: And did the coach send anything in writing. Or was this just…
Lewis (interjects): I assume there would have been some discussion at the level of the management but, to be honest with you, it is not something we would require in writing unless it is a medical situation. Remember the reality is April is not the best time for our track and field athletes so we are mindful of that. People may think a lot about the social media spat…
Wired868 (interjects): To be fair, so did she. Because initially she said…
Lewis (interjects): No, she made a comment and that's it. Here's what happened: a lot of the people are taking this thing and running with it [but], as I've told people, we all get into fights and spats and arguments and debates; it happens. The challenge with social media is once it's out there, you can't erase it. And that is the big challenge that people face… People say things in the heat of the moment and we have a way we see conspiracy theories.
[…] And I notice in some of your [articles] you talk about diplomacy but I don't look at it as diplomacy. I look at it as empathy, understanding other people's situation and recognising that people are human. Michelle-Lee Aye has
always
done multiple events at Games where she has represented Trinidad and Tobago. And she has never won a gold.
It is not far-fetched, given the time of the year, that she and her coach would have a strategy that would focus on a particular event in an effort to get gold. I can't argue with a strategy that delivered for them the gold medal.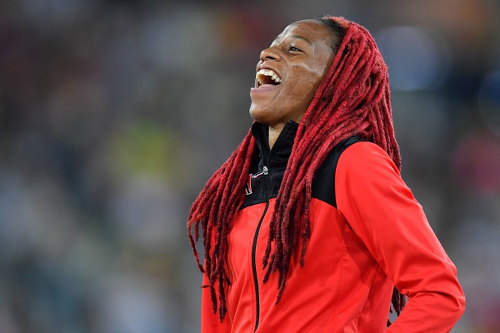 Wired868: But the relay was after the 100 metre final…
Lewis (interjects): Regardless. (Pause) They didn't just wake up and… I am of the opinion that they had a clear view going into this Games. Four years ago, if you recall, she was running one and two and everything and a lot of people were arguing that she was running too much and she flattered to deceive. She entered the Olympics. One and two she was running and she finished sixth in two finals. They said she was the 'Queen of Nothing.'
Wired868: I don't know that "people" said that…
Lewis: You know what is the difference? Ato may have articulated publicly what other people were saying privately. That is why I respect Ato; you don't have to agree with him, you know, but he will call it as he sees it.
In my history of dealing with Ato in the Olympic Committee and the Commonwealth Games Committee since 1997, Ato has been the same way all the time; he will express his views. He is not asking for your approval or your agreement. It is his view and he has a right to that. Michelle-Lee has always been the same too. So given the time of the year…
Wired868: When did Michelle-Lee convey to the TTOC that she was not going to run the relay?
Lewis: I wasn't with the team so that is a question specific to the actual team that was there. But it wasn't a surprise to me.
Wired868: That answer doesn't support one view or the other. 
Lewis: It wasn't a surprise to me. You have your view. Your readers have their view…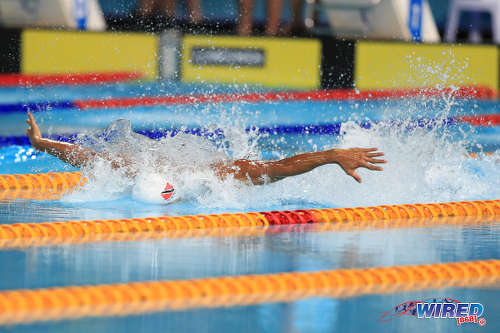 Wired868: Okay, why wasn't it a surprise?
Lewis: Because I was aware that the reason Michelle committed to coming to the Commonwealth Games in the Gold Coast was because she wanted to win the gold medal in the 100m. I was aware that there were different schools of thought. Remember she was part of the [TTOC's] Michael Johnson programme. All the athletes that would have gone [to that programme], they would have been different assessments that would have been done which remain confidential that would have identified certain things.
So at the end of the day just as Keshorn and his team would have done, just like Kelly-Ann Baptiste and her team would have done, just as [Jamaican 110 metre hurdler and Olympic champion] Omar McLeod would have done. Just as Elaine Thompson from Jamaica would have done in terms of making choices…  I was always aware that choices would be made and because of the timing of the Games, it was important to be open-minded about it.
My nightmare would have been if you had more withdrawals from the Games like what Kelly-Ann would have done because it is really not a good time…
We are very fortunate that, in 2022, the Commonwealth Games is in Birmingham so it will be later in the year. We also sometimes have that same problem with the CAC Games. We are fortunate this time [that] the CAC Games is in Colombia, Barranquilla, so it is in July-August. Because sometimes you have to go down south and the same thing happens and it is in October or November—and that is the tail end of the season [for track and field athletes] and it lengthens their season.
When you consider 2019 is a World Championship year for track and field and that is our flagship, whether people like it or not. The flagship sport for the TTOC and the Commonwealth Games Federation—in the context of the Games under our jurisdiction—is track and field.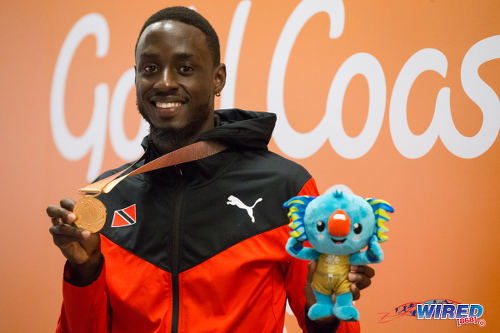 Wired868: Up until two days before the relay, officials were still trying to convince her to run. You say 'conspiracy theory' but the fact is she herself said that since home girl is the future of female track, I would focus on the individual event. 
That is her comment. So how is that a conspiracy theory?
Lewis: I am not going to play semantics.
Wired868: Which is different to Elaine and the other people who…
Lewis (interjects): Why? I am not going to play semantics. I am not getting into… (Pause) Michelle-Lee Ahye chose to accept the advice of her coach. I accept that right. At the end of the day, whether it is in their minds or not, she delivered gold and they would have achieved their objective.
[…] People had problems with Gene Samuel. People had problems with Michael Johnson, with Ato Boldon. To be a champion at the highest level, it requires at times selfish, self-absorbed obsession with doing what you need to do—legitimately, of course—to achieve the goal. You know? I can't argue with success in this context. What I can say is that different circumstances present different challenges. We will see what happens. There may need to be a review… I think that what has to happen is there needs to be greater communication at the level of the NSOs with the various athletes across sports.
The Michelle-Lee scenario wasn't the only scenario we had for the Commonwealth Games this time. We had the Dexter St Louis [issue]. I spoke to Dexter St Louis in Australia and he simply said it is a challenging environment to operate with and that is understandable, I am not naive.
(Dexter St Louis and his step-daughter Rheann Chung currently have a High Court matter against the Trinidad and Tobago Table Tennis Association after being initially omitted from the squad for the 2018 Games. The TTTTA's president, Ian Joseph, travelled to the Gold Coast as coach/manager of the table tennis team).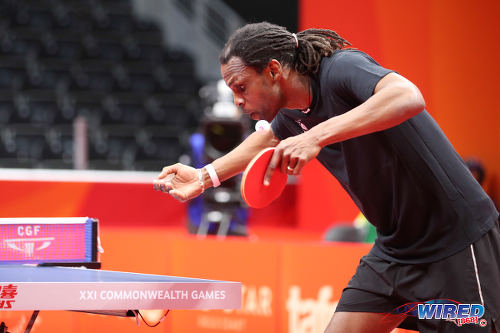 Once you have a team that is made up of more than one individual, you are going to get these challenges. You can't cover all the bases but you have to keep learning and developing.
Again we need to continue working with the National Sporting Organisations to ensure that when we say we are athlete-centred, we are athlete-centred.
Wired868: You mentioned 'review'. Is the thinking that we get some sort of pre-Games commitment from athletes so we know what events they are going to compete in? For instance, Michelle was on the list to run the relays and, of course, she didn't. Is there any way the TTOC can help avoid such situations in the future?
Lewis: Well, all that happens coming out of all these situations is that we send it to our legal advisers for review of some of the aspects. It may mean that… (Pause) We will have discussions, which we always do, with other countries to know how do you deal with these kind of situations. It is always a conversation taking place.
The challenge in a sport like track and field is that it is not a team sport like football or rugby or volleyball. It is a group of individuals who you select as individuals and then say the first four, five or six make up a relay team.
[…] The more you have successes, the more challenges you will have. Jamaica has been telling me that they have had some challenges you wouldn't believe. The USA too, even England. So you take it and you go through it and you learn from it.
Wired868: Is it unprecedented that an athlete pulls out of a relay without an injury?
Lewis: No. I recall having situations at Games where athletes came and said they want to go home. I am not going to get into specifics but I remember we had that. [Also] a coach came to say they're leaving. I've had an athlete and coaches [ask to leave competitions].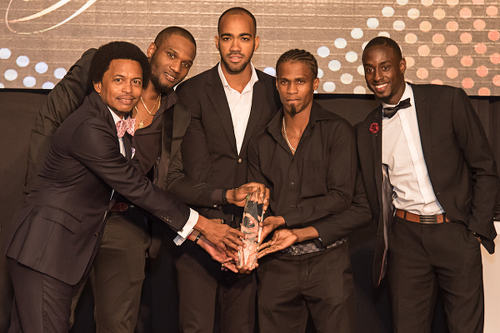 Wired868: Were you able to resolve that?
Lewis: Yes. We've had all kinds of situations we have had to resolve at Games. All kinds… That is why when the report came, we have a team: a chef, a group of managers. So it is not something we would necessarily micro-manage.
Wired868: With this Commonwealth Games, you have a player suing his coach and then, of course, the women's relay team. Did the TTOC do anything special to try and get these people to work together?
Lewis: In the case of the table tennis, it has gone down the legal road and we have to respect that. When the deadline was coming close, the TTOC—based on legal advice—took a particular action, which created a position that everybody might not have agreed with. (The TTOC decided to take the TTTTA's initial selections of Aaron Wilson and Yuvraaj Dookram along with St Louis and Chung to the Games).
But I think what got lost in that situation was that nobody was looking out for the rights of the two young athletes—Wilson and Dookram—who were selected. And the TTOC, acting on the advice of the attorneys, took a particular course of action. There was a bit of good fortune in it in that, because of the withdrawal of some track and field athletes, it opened some allocations.
Wired868: Who were the athletes who withdrew?
Lewis: I can't remember off the top of my head.
Wired868: In the Commonwealth Games, St Louis sends a written notice that he doesn't want his coach, Joseph, anywhere near him. How do you deal with stuff like that and how did you deal with it in this case?
Lewis: The first port of call for dealing with that would be the Table Tennis [Association].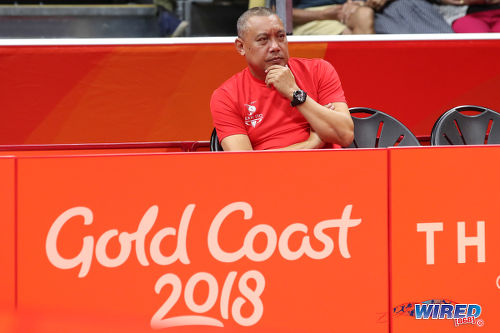 Wired868: But once they get to the Games, they are all TTOC athletes…
Lewis: Dexter St Louis is a very experienced table tennis player. He doesn't have a local coach. Yes, we have a coach going [and] it happens to be the same person [he has a legal case against]. It is a difficult situation but life is about dealing with difficulties.
Wired868: Was there any attempt at mediation there?
Lewis: I have no intention of going to compel Dexter St Louis to do what, listen to the coach?
Wired868: But was there any attempt at mediation? Or did you believe it was past that?
Lewis: These are two people who have a court matter going on where they are suing. People expect what? It is amazing. We are human beings. You expect what? For us to go and say we are this big lord and master? These are big people you are dealing with…
Wired868: I don't expect anything; I am asking…
Lewis: Nah. Listen, you have to be realistic in life. You have a situation where it is what is and you have to realise there are no easy answers and solutions to resolving that particular issue. As a matter of fact, […] you have to give Dexter St Louis and Rheann Chung credit for dealing with a difficult situation with incredible maturity.
I am not aware of anything that will make me form the same conclusion about the president… At that point, you are not going to further escalate a matter.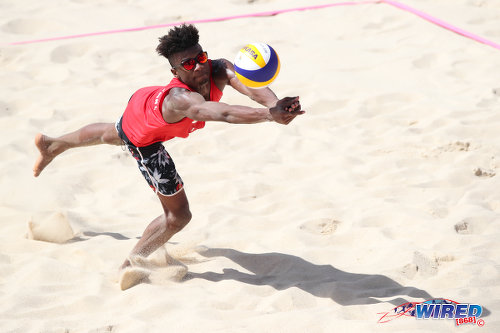 Wired868: Now you mentioned a review for the relay [issue]…
Lewis (interjects): I did not say a review for the relay [issue]. Let me put it this way, after every Games, the TTOC will do an internal review on the basis of the reports and, where there are recommendations made within the sport, those adjustments will be made.
Wired868: And one of the things that will be addressed in the review by your legal team is the way athletes can opt out of events at the Games?
Lewis: I cannot speculate on what the report will say.
Wired868: You are an excellent person to speculate; you are the President!
Lewis: No, I don't…
Wired868 (interjects): You can raise it…
Lewis: In my course of involvement with the TTOC in various Games, I have seen situations one may have thought would come forward in an official report [which did not] and situations one thought would not have come forward come forward. It all depends on the person charged with the responsibility for the Games.
Wired868: Wouldn't you think it necessary to bring that point forward for review? So that we don't have a situation like this at the Olympics?
Lewis: I cannot speculate in advance. When I see the report, if there is something that jumps out, I will say 'okay.'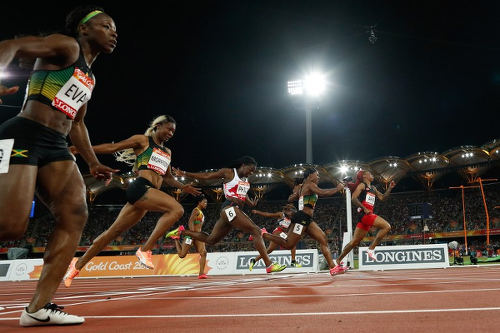 Wired868: Okay, forget the report. Based on what you know happened at the Games, do you think it important to have that relay issue addressed so we don't have a repeat at the Olympic Games or the World Championships or so, where an athlete may decide to opt out of an event without an injury or pre-Games warning?
Lewis: (Pause) I am not aware that there wasn't prior knowledge. Because you were the one who said that the officials were trying to talk her into competing. It can't be that they didn't have prior knowledge. So they went into it with prior knowledge. Maybe they had been hoping that she would have been able to convince her coach or her coach may have been able to convince her. I want to be fair to the athlete in this case, as I said.
Wired868: Is there an athlete's contract that stipulates you agree to compete in 'A' and 'B' barring injury and natural disaster?
Lewis: There is an expectation. We sign a code and stuff but I don't think it is specific. If you take the matter of the table tennis—if I may go there—it has never been the practice that a NSO (National Sporting Organisation) or NGB (National Governing Body) will take a position that it is only the NGB that could trigger the mediation clause or the arbitration clause. We've never had that.
They did that and it went to court and the Judge ruled. So what we have done is we have an annual general meeting [and] in accordance with (what is in) the constitution for proposing an amendment, I made a proposal that that be amended.
(Editor's note: An amendment which allows all 'registered members' of a NSO to invoke arbitration was approved unanimously at the TTOC's AGM on Saturday 28 April with the TTTTA also voting for the change).
Wired868: So athletes will have a chance to call for arbitration?
Lewis: All stakeholders and members of an NGB can now access that… (Pause) In this case, I believe that to deny stakeholders access to arbitration and mediation in accordance with the TTOC (provisions) is an injustice. But as I said, it has never happened before.
We have to deal with a lot of complex matters and it never happened before. It has been the understood practice [to use arbitration] to resolve it.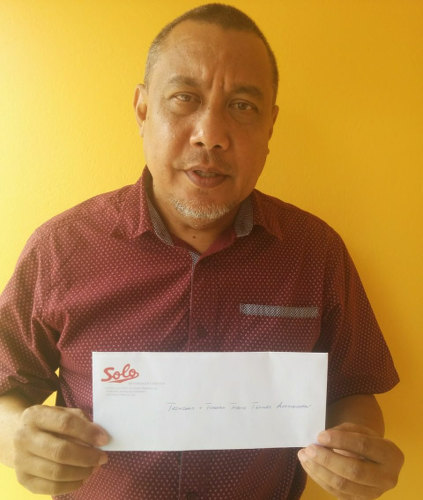 Wired868: Well, that's a progressive change.
Lewis: Sometimes in the past athletes would have come and, respecting confidentiality, we have picked up the phone and had a conversation with NSOs. It has always been that. This is the first time…
Wired868: When a NSO said, 'No thanks, we don't need arbitration'?
Lewis: That the NSO stuck to the strict interpretation of the Constitution and went to the court. That is not normal. Sport is something where you always find ways to resolve differences in the best interest of the team. But it's about growing and learning. We are all human beings… That is not about being diplomatic, that is progressive.
[…] Sport is not in isolation of society. You can legislate and put a rule and somebody will come at some point in time and have a [different] interpretation.
(He returns to the Michelle-Lee Ahye situation).
[…] In the past, all these things used to go on and you didn't have social media. What happened in the dressing room stayed in the dressing room… I've played [rugby] at a fairly competitive level and dressing room blow-ups is almost the norm…
There have had players who say they are not playing in a team sport and the real reason is they were unhappy with who was appointed captain or who's coaching. It is not the norm but you have to recognise. (Pause) It is something I think will increasingly happen.
Wired868: Increasingly?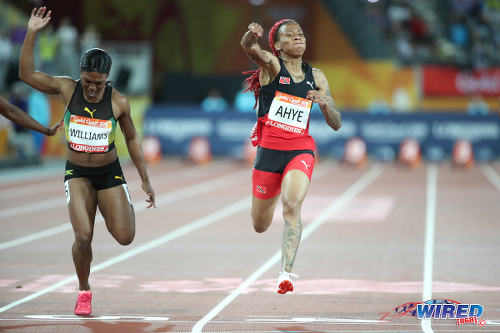 Lewis: Yes. Because I think what has happened is more and more you are seeing athletes in various sports exercising their right to choose or take decisions that they believe are in their best benefit. It is no longer the athletes are pawns to be used.
[…] Kelly-Ann Baptiste was selected and she exercised her right [not to go]. Some people will say you're done selected already so you can't pull out. No. This is what I'm saying. In track and field, you're dealing with individuals. You have seven different athletes [who are all] based abroad… That is seven different coaches, all with their own programmes.
For the CAC Games, I am not naive to believe that all our track and field athletes will be available. There are athletes who will have Diamond League competitions and they may not see CAC Games as [at the same level as] an Olympics or World Championships; you have to factor in that.
So when you see the Kelly-Ann Baptistes and the Michelle-Lee Ahyes and Jereem Richards and Keshorn Walcotts. People talk about accountability and taxpayers' money but what taxpayers' money?
Okay, so the TTOC on this occasion got taxpayers' money. You and all have been writing to the point you must be tired about elite athlete funding. [There is] none. What corporate funding? Nobody supports Michelle-Lee Ahye. It is not now that people call her the "Tattooed Tearaway"—the focus on her tattoos and her red dreadlocks. It is not now her life choices have been known.
Wired868: You saw a negative connotation in "Tattooed Tearaway," though?
Lewis: No.
Wired868: Okay.
Lewis: But I know some people have seen it as that and bashed you. But I defend your right to say it. Because they feel that you all characterising her in a negative way because you don't say that Keston Bledman is the "Tattooed something."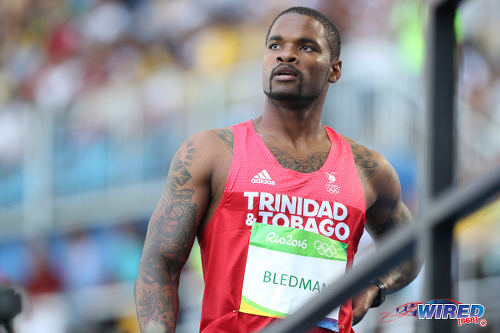 People are ultra-sensitive now because they feel it is an attack on women. That the media treated Michelle-Lee Ahye differently because she is a female and she is a female who doesn't conform with the heterosexual normative and the way we have been socialised on the issue of gender, masculinity and femininity.
So that there is that feeling. Somebody said they never heard Lasana focus on Keston Bledman. So there is that feeling…
Wired868: Keston Bledman never won an [individual] gold medal. But I can live with that.
Lewis: It is not only we who are criticised, you know. People tell me look at how people going soft on the Guardian. When they buss up Raymond Tim Kee and they buss up this one and they buss up Darryl Smith. But when a media person do nonsense, you not hearing anybody talking about it.
They wanted to boycott the TTOC with the gymnastics. But hey, I'm not going getting into that. The media has that liberty.
(Pause) [For] Corporate Trinidad and Tobago, Michelle-Lee Ahye [and] Keston Bledman doesn't fit whatever advertising guidelines they use. You know that, I know that. We all know that. (Pauses, eyes trained on Wired868 interviewer's quizzical expression). You doing as if you don't know that. But I know you know that.
Wired868: [Former England football star David] Beckham has tattoos all over the place…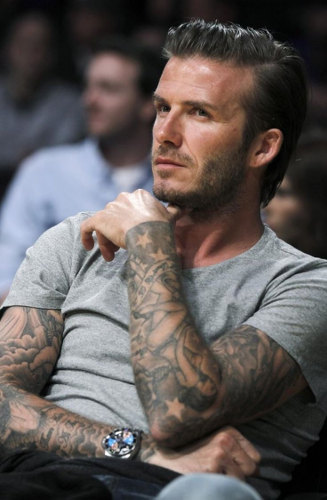 Lewis: That's Beckham. He is white, he is from England, he is at at a different level. But the point I'm making is all her funding—and she has to support her lifestyle and to support her mother, who she obviously treasures—is [from] her performance-based Adidas contract.
Wired868: What about elite funding, though? Is she accessing elite funding?
Lewis: There is no athlete I am aware of—maybe bar Keshorn Walcott—there is no athlete currently receiving [elite funding].
Because a critical aspect of the elite funding—it says so in the guidelines—is "subject to the availability of funds." So every day, what we do is support as best we could. But it is up to the athletes to say that. I have a policy and I have had pushes and tugs on it here—because sometimes when we get all this criticism and we are part of the collateral damage—that we should list it and put it out. But that is not my thing and I don't believe we should do it. The athletes know and it is up to them.
Even now, they are processing the payments for the [TTOC] medal bonuses. We are not waiting. Michelle-Lee got US$3,000, Jereem gets US$3,000 and Dylan Carter gets US$2,000 US. It is being wired to them because that is how we operate. And we have our own struggles but that is where it goes.
We are very fortunate that we have some corporate sponsors who buy into the vision of the athletes' development perpetuation fund and we challenge that as best as we can.
Wired868: Can you name the TTOC's corporate partners?
Lewis: It is not to call any boycott on them, eh?
Wired868: What? No…
Lewis (Interjects): Just joking. We have Flow Trinidad, Toyota, Scotiabank, BPTT—they are very supportive, especially of the High Performance Programme with Michael Johnson—we have Dale Lutchman's Tribal Caribbean. PressPlay Caribbean with Dwayne Cambridge, Puma and Guardian Group, the insurance company.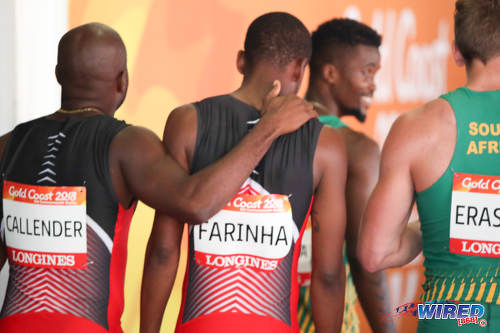 Editor's Note: On Thursday 3 May, Wired868 will publish Part 2 of the Brian Lewis interview, in which there is discuss on the initial exclusion of Khalifa St Fort from the Games team and the TTOC's response to criticism from her coach and former track star, Ato Boldon.