Trinidad and Tobago's Canada-based sport attorney, Dr Emir Crowne, will spend the next three years on a team of arbitrators and mediators at the London-based Sport Dispute Resolution Panel (SDRP).
Crowne, who worked on matters involving a string of high profile athletes like gymnast Thema Williams, badminton player Nekeisha Blake and table tennis icons Dexter St Louis and Rheann Chung, was snapped up by the SDRP last month and began work on 1 April.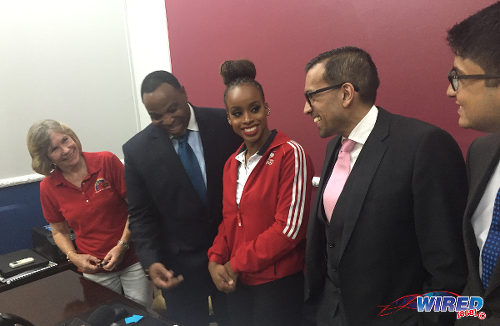 The London-based arbitration body first came to local prominence a decade ago when it heard the 2006 World Cup bonus dispute matter between the Trinidad and Tobago national football team and the TTFA. Crowne said it was an honour to join the ranks.
"As far as I know, I'm the first person from the Caribbean region to be named to their roster, so it's a great privilege and honour," Crowne told Wired868. "In the wider scope of things, I think it's a sign that there is a growing depth of expertise in sports law in Trinidad and throughout the Caribbean.
"Too often I think we've looked outside of the Caribbean for help on sports law issues and sports governance issues and I think now it's time for us to take reigns and take sporting governance matters and sports law matters into our own hands in the region.

"I think my appointment is at least a sign that there is that growing level of expertise."
Crowne will continue to work in sport law in the Caribbean, since regional sporting bodies often use the Court of Arbitration for Sport (CAS) in Lausanne, Switzerland as their court of appeal.