Get in allyuh lane!
Trinidad and Tobago got its Commonwealth Games adventure off to a curious start this morning, as 25-year-old sprinter Michelle-Lee Ahye carried the flag for the Trinidad and Tobago Olympic Committee's (TTOC) contingent at the Carrara Stadium in the Gold Coast, Australia.
Ahye—or, as Mr Live Wire calls her, the "Tattoed Tearaway"—recently threatened to halve her duties at the Gold Coast after an unseemly social media exchange with former Olympic track star and current coach Ato Boldon.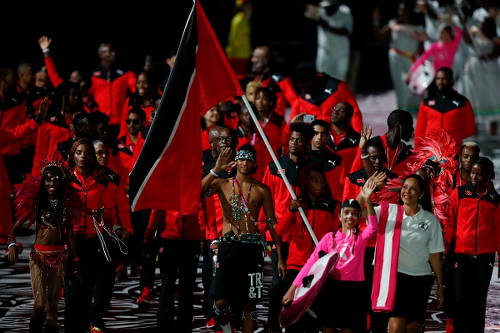 Boldon, while railing against the bizarre exclusion of his own athlete and rising star Khalifa St Fort, referred to "lane fillers" in the sprint team and the "Speed Sister" retorted: "Since I am just a lane filler, let me focus on individual event and not relay."
Almost certainly, the decision to hand the flag to Ahye is an attempt to heal potential internal rifts and simultaeneously offer a vote of confidence to the maligned sprinter, who finished sixth in the 100m and 200m events at the Rio 2016 Olympics.
It also would not hurt TTOC president Brian Lewis' push for the Nobel Peace Prize for Sport!
Bearing in mind that the flag-bearer for Team TTO at the 2014 Commonwealth Games was recently minted Olympic gold medallist Keshorn Walcott, Ahye—who has Worlds and CAC relay bronze medals but has never won a major individual medal as a senior—has some big shoes to fill.
The "Red, White and Black" will start the serious business tomorrow with Joseph Fox in artistic gymnastics and Jenna Ross in the women's triathlon while swimmer Dylan Carter (50-metre Butterfly) and boxer Michael Alexander (men's 60kg) take to the pool and the ring respectively.
And there is the men's team table tennis competition where TTTTA president Ian Joseph is in Australia as team manager—a job that brings him in direct contact with two players, Dexter St Louis and Rheann Chung, he tried to keep out of the tournament and who have an active lawsuit against him in the High Court.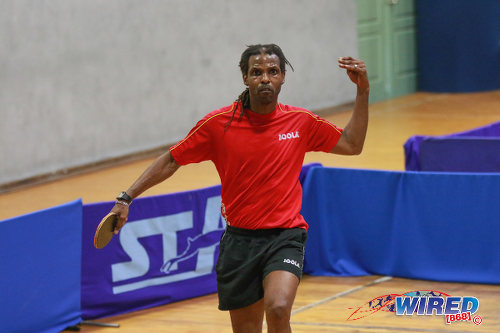 Joseph, according to sources, was informed in no uncertain terms that he is about as welcome in their corner as small pox.
Maybe Lewis should hire some UN peacekeepers for that one!