The Pro League 2017 champion winning coach, Derek King, will ply his trade in the Trinidad and Tobago Super League (TTSL) this season, after he was unveiled as the new FC Santa Rosa head coach in a media conference at the Arima Town Hall this morning.
"It is a pleasure to serve [FC Santa Rosa] knowing that I am Arima-born [and] played and coached in Arima," said King. "When the opportunity arrived and Keith [Look Loy] spoke to me, I grabbed it with both hands. It will be a joy to coach Santa Rosa this year."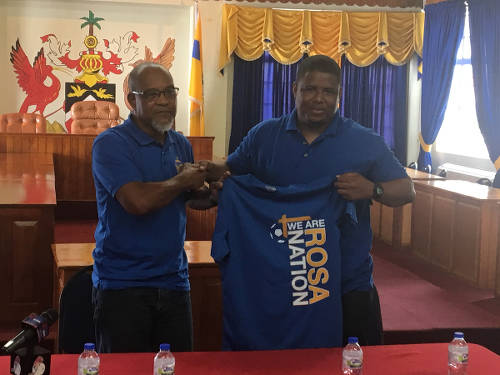 The 37-year-old King, a former Caribbean champion coach at Under-20 level and National Senior Team assistant to Stephen Hart, became one of only two coaches—alongside Englishman Terry Fenwick—to win the Pro League title with different clubs after he helped North East Stars to the crown last season. The former Arima North Secondary schoolboy and international youth and senior team defender was just 29 when he steered Joe Public to local top-flight honours in 2009.
TTSL president and Santa Rosa founder Keith Look Loy was technical director at Joe Public when King got his first break and the pair re-unite this season in a partnership that could be viewed as a statement of intent from the second-tier competition.
Look Loy, who started Santa Rosa men's team in 2010—the club itself was started with a youth set up in 1992—and steered them to the title in 2016 and then second place in 2017, stressed that King's capture was not just a technical decision but a marketing one as well.

"FC Santa Rosa is a brand in its own right but so is Derek King," said Look Loy. "The coming together of both FC Santa Rosa and Derek King—both Arima-born and-bred, like myself—is good for all parties concerned. And by that, I mean not just Derek and the club but Arima football and Arima people."
Immediately, King confirmed that Santa Rosa will host games at the Arima Velodrome on Friday and Saturday night this season—a decision that might have a ripple effect across domestic football.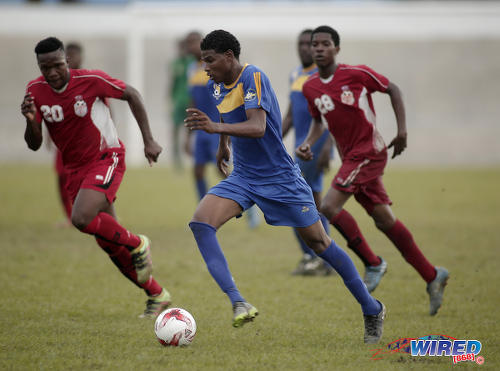 The Pro League has traditionally held its fixtures on Fridays and Saturdays with the Super League sticking to Sunday matches. If other well-supported clubs like champions Guaya United follow the lead of the "Big Cannons," it could potentially mean a clash for fans, media attention and match officials between both divisions.
For now, Look Loy insisted that Santa Rosa's move was no more than an attempt to maximise revenue as Arima's top club, after North East Stars' one year stint in the Borough. And the Velodrome is in better shape than ever after Arima Mayor Lisa Morris-Julian secured new lights for the venue.
"The Pro League is not present in Arima in 2018 [and] Santa Rosa is the only elite football in town," said Look Loy, explaining their change in schedule. "Everybody knows that Friday night and Saturday night is when people are looking for some kind of diversion and entertainment so we have taken a marketing decision […] to maximise crowd attendance and gate receipts."
King confirmed that his new contract, which runs for one year, is comparable to his recent Pro League remuneration and revealed that they are likely to add some former Pro League players to their ranks for the upcoming season.
Look Loy stressed that Santa Rosa were not the only TTSL outfit fielding enquiries from top-flight players as the Pro League's financial struggles continue.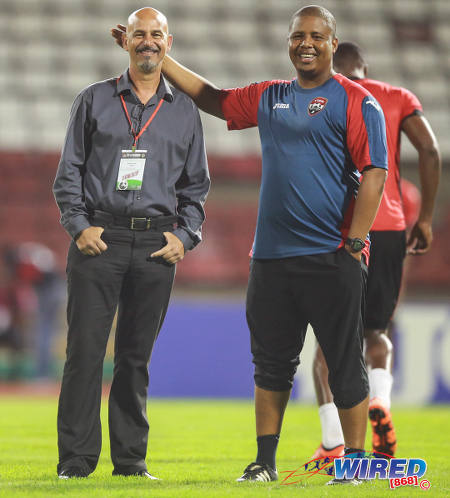 "[Players] recognise that the Super League is a stable league, even after one year," said Look Loy, when asked about the two competitions, "and if the money is comparable but we are seen as more stable, they will choose the Super League.
"[…] Having said that, if the powers that be—the TTFA and the Pro League—want to sit with the Super League and talk about what we can do to better the organisation of our elite football and specifically merging the two leagues into a true national competition, then we can begin that conversation immediately."
Santa Rosa, Look Loy explained, have existing sponsorship deals with Blue Waters, Malta Carib, M&M Insurance Broking Services and the Social Justice Foundation as well as revenue streams that include everything barring media rights. It is not enough to offer anything beyond semi-professional deals to players. Yet, plummeting Pro League wages—clubs now have 18 players on TT$3,000-a-month deals at best while the others are amateurs—means even Super League stipends are now comparable to salaries at top-flight clubs.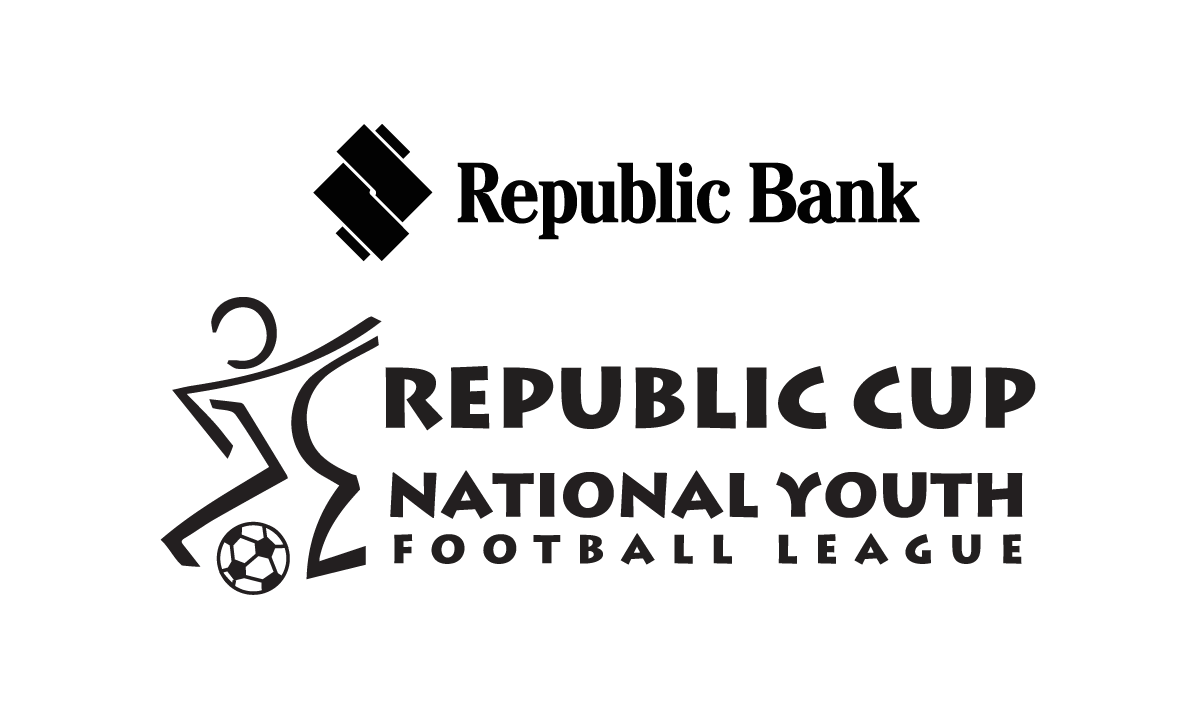 "The Santa Rosa model is the choice facing our football right now," he said. "Our players work and, if they don't have a job, we find them a job. And then we give them a stipend depending on the quality of the player and his worth to the team. So we supplement the players' income that they get elsewhere.
"[…] Santa Rosa cannot afford to pay full-time professional players and I don't think there are many clubs that can do that without relying on government [hand-outs]."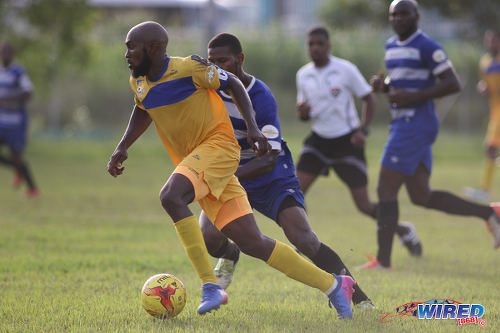 Santa Rosa begin life under King on Thursday when they start pre-season sessions. One player who will not take part is former captain and top-scorer Keron Clarke, who rose to prominence with a National Senior Team call-up last season but is still recovering from a broken ankle.
King revealed that his injury is potentially a career-ending one and the club can only hope and pray at present. Otherwise, the new head coach and president must decide soon on potential additions to a squad with a strong core from the Arima district.
Elton John, a versatile 30-year-old player who can operate in defence or midfield and a Pro League champion with Central FC and Stars, grew up just five minutes drive from the Velodrome and is a former Santa Rosa youth player.
Playmaker Duane Muckette and speedy flanker Jomoul Francois—both in their early 20s—also represented Rosa Nation at youth level and played in Arima for Stars last season.
However, King opted not to confirm any transfer targets until later in the week.
Rosa's blueprint under Look Loy was generally a blue collar work ethic and low frills style but the new coach promised a strategy built on ball retention.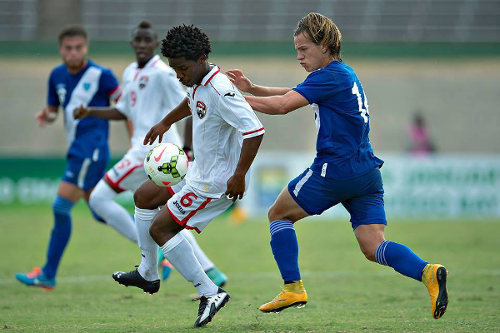 Look Loy vowed to give his new coach space to implement his ideas and select his own team. But there was one caveat.
"One of the challenges Derek will have is working with Keith Look Loy who is a demanding fellah," said Look Loy. "I have my own ideas about football but any coach in FC Santa Rosa will tell you that I give coaches the freedom to express their own ideas. My ultimate demand is not about strategy and tactics, […] it is that teams must win. Results!
"[…] If they want to play a more passing game or whatever, I'm not concerned about that; I want my teams to win."