The Trinidad and Tobago Table Tennis Association's defence of its team selection process for the 2018 Gold Coast Commonwealth Games was dealt a damaging blow today when three Court of Appeal Judges—Justice Prakash Moosai, Peter Jamadar and Allan Mendonça—unanimously voted to uphold an injunction granted against the National Sporting Organisation (NSO) by Madame Justice Eleanor Donaldson-Honeywell on 31 January 2018.
The decision,  the latest twist in its legal impasse with star players Dexter St Louis and Rheann Chung, means that, with barely two working days left before the final deadline, the table tennis body cannot register its preferred players, Aaron Wilson and Yuvraaj Dookram, for the Games.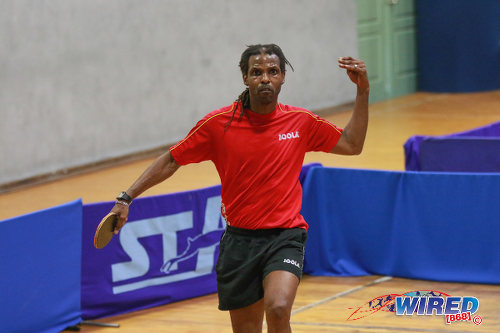 The Commonwealth Games' cut-off date for registration by participating nations is Wednesday 7 March but, since Australia is 15 hours ahead, the Trinidad and Tobago Olympic Committee (TTOC) has already announced that it would submit its list of athletes on Tuesday next.
Unless the TTTTA agrees to arbitration—something that St Louis and Chung requested at least four months ago—or simply caves in to the France-based pair, it appears increasingly likely that Trinidad and Tobago will not send a table tennis player to the Commonwealth Games.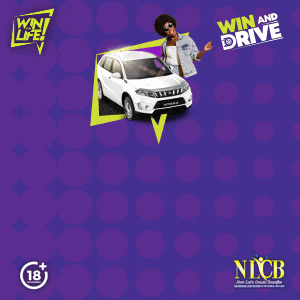 Worse, another legal delay is anticipated as TTTTA's legal team announced an intention to amend its defence. All parties are due to meet before Donaldson-Honeywell on Monday but a significant amendment could force a postponement so as to give St Louis and Chung the time to consider the new information.
And, if that happens, there will be not just two but four disappointed athletes as all of St Louis, Chung, Wilson and Dookram will be forced to watch the Commonwealth Games on television.
The TTTTA, which is headed by president Ian Joseph and general secretary Aleena Edwards, is represented by attorneys Stefan Ramkissoon, Dinesh Rambally and Kiel Tacklalsingh while St Louis and Chung are represented by attorneys Dr Emir Crowne, Sheriza Khan and Matthew Gayle.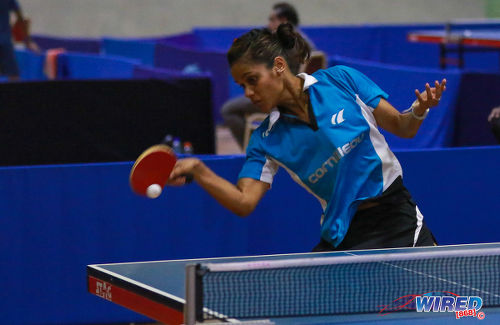 At one time during today's proceedings, a Court of Appeal Judge asked both parties if they would agree to have the TTTTA restart its selection procession for the Games. Gayle contacted St Louis and Chung in France and they said 'yes'. But Ramkissoon allegedly failed to reach Joseph, who is in Cuba at present.
It is not the first time that the NSO missed a chance for compromise.
Having failed to get a reason for their omission from the Commonwealth Games last October, St Louis and Chung—via Crowne—sent their first legal letter to the TTTTA on 14 November, 2017 and then requested arbitration three days later.
On 6 December, 2017, the players urged the TTOC to initiate arbitration, only to be advised by Olympic Committee president Brian Lewis that this option could only be triggered by sporting bodies, not athletes. And Joseph and company refused to comply.
"If we go to arbitration, we may have to compromise our position," Joseph told Wired868 at the time. "The TTOC has given all NSOs an objective of 10 gold [medals] by 2024 and that speaks to the age of our players.
"Aaron Wilson is 19 years old and in 2024 he should be at the peak of his career. Dexter will be 50 in March so there must be a changing of the guard [sometime]."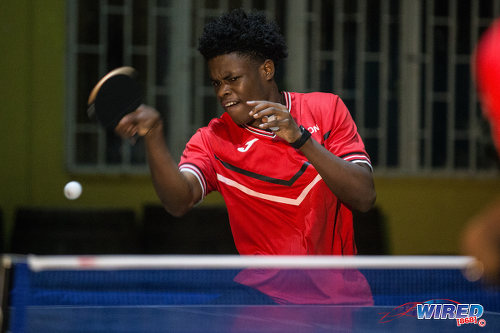 St Louis and Chung turned to the High Court and, on 31 January, Donaldson-Honeywell determined that she could not force the TTTTA to use arbitration to settle the matter. However, she left the injunction in place which meant the table tennis body could not continue its Commonwealth Games preparations.
Further, the High Court Judge warned that she would consider a "wasted costs order" against the table tennis body if it continued to resist arbitration.
"The grounds on which the [wasted costs] order is being considered […] are that the [TTTTA] refused unreasonably to try an alternate dispute resolution procedure of arbitration," stated Justice Donaldson-Honeywell, "although said method may have been more expeditious, less costly and equally if not more effective in achieving a just result based on specialisation of the tribunal in sports practice and law.
"And that by the said refusal the [TTTTA] may have caused all parties to incur costs and delays unnecessarily."
The TTTTA's legal team responded with an aggressive counter-attack,  appealing the ruling.
"The learned Judge misdirected herself in law, did not observe the applicable principles and/or misapprehended the evidence in such a way that no reasonable persons would have come to the same conclusion," stated the TTTTA's appeal. "[…] The learned Judge's ruling/decision […] is a cumulative result of errors in principle, procedure and substance thereby causing manifest injustice.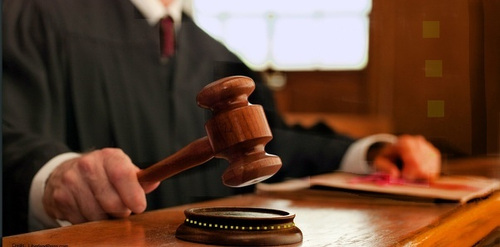 "[…] The totality of the orders (i) granting the injunction, (ii) dismissing [St Louis and Chung's] application for a referral to arbitration and (iii) the notice of the likelihood of a wasted costs order being made—premised on the non-consensual approach of the (table tennis body) to an alternate dispute resolution procedure of arbitration—establish that the Court acted illogically and granted a futile injunction having regard to all the circumstances."
However, the Court of Appeal Judges today ruled Donaldson-Honeywell had got it right; or, conversely, that Ramkissoon failed to show that she had got it seriously wrong.
"It clearly is a victory for justice and fairness," Gayle told Wired868. "The Court of Appeal was very detailed in its assessment of the balance of justice. They went as far as to say that Rheann and Dexter have a strong case when they say the selection process was not fair.
"National athletes have a right to know why they were selected or not selected and what process was used. So this sends a strong message to national sporting organisations that they are not free to do anything they want to athletes behind closed doors."
Last month, Joseph told Wired868 that there was another reason the TTTTA felt obliged to shun arbitration and push for an outright legal victory once the court battle had started.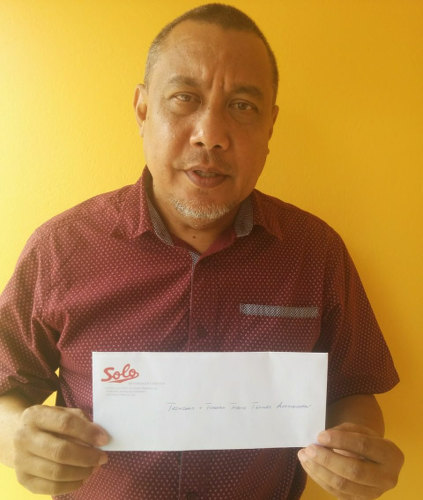 The cash-strapped NSO had in the region of TT$30,000 in legal fees—before the appeal—and were hoping to be awarded costs after a court win while arbitration, the table tennis president suggested, might force both parties to settle their own bills.
"It is not that we are just resisting arbitration [arbitrarily]," said Joseph. "We asked our lawyers to seek costs and damages [at the start of this case]. So if we go to arbitration, there is no way for us to recover what we are paying our lawyers."
The table tennis body has no more than two days to change course and find a compromise. Otherwise, Joseph and company must return to face Donaldson-Honeywell in court on Monday.
At stake is not only two spots for the Commonwealth Games but a potential legal bill for damages too.
The table tennis executive comprises of Ian Joseph (president), Simon Spicer (1st vice-president), Verna Edwards (2nd vice-president), Clive Ramsingh (3rd vice-president), Aleena Edwards (general secretary), Sarita Maharaj (assistant secretary), Janice Lewis (assistant secretary), Ray Fermin (treasurer) and Sherdon Pierre (public relations officer).
The five members of the TTTTA's selection committee are Aleena Edwards, 1st vice-president Simon Spicer, North Zone president Merle Baggoo, East Zone secretary Dave Williams and South Zone president Vasdev Bob Roopnarine.