An Open Letter to Culture Minister Nyan Gadsby-Dolly
Dear Madam,
It's over, madam. Dimanche Gras is dead. Like the numerous, onerous pretty costumes the Pegasus Fancy Sailor and Tan Tan and Saga Boy relegated into irrelevance, the show is arguably now exposed as a creaking, antediluvian anachronism, not merely moribund but dead.
In pacem requiescat.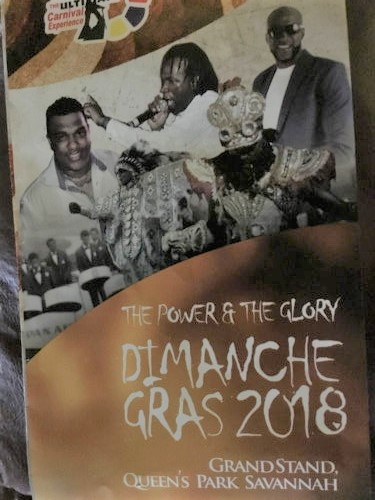 I don't expect you to agree. Still, although there were some encouraging elements, I doubt that producer Dr Rudolph Ottley, NCC chairman Colin Lucas or you, Madam Minister, who are ultimately responsible for it all, will be entirely pleased with the way things went on the night. For the second year running.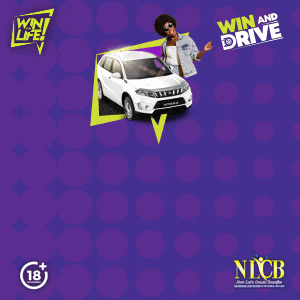 The Power and the Glory, madam? The Horror and the Sorry was more like it. Oh, David Rudder ruddered and Olatunji olaed and young Turner had his turn on stage. And Dane Gulzton (sic) and Johann Chuckaree et al ramajayed.
And I suppose Shurwayne Winchester and Dil-e-Nadan would have wooed some potentially disenchanted souls to the Forecourt Jam, a welcome addition to a programme attempting to meet the young crowd halfway.
But that's the problem right there. The old-stagers have long been certain that they can simply tweak Errol Hill's and Aubrey Adams' format and draw the big crowds of yesteryear. However, they have to ask themselves whether they aren't wrong. The economic realities of the times certainly seem to dictate that other options be considered, including, I submit, scrapping the Sunday night show altogether.
And the best people to help us decide, I submit further, are those impresarios and entertainers who have been making money from Carnival despite the economic times.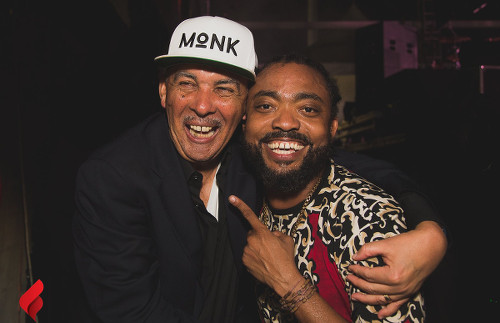 Machel Montano, Madam Minister, makes maybe millions with his massive Machel Monday. Kes' On the Rocks seems on its way, if the reports are to be believed, to attaining the same kind of mega-status. And there are dozens of other smaller organisations making money out of Carnival events. And without trumpeting any of that Greatest Show on Earth twaddle.
You don't really believe that rubbish, Madam Minister, do you? You don't seriously expect the Dimanche Gras to be a success, do you? You don't actually define success as it relates to this event in the same terms in which Aloes defines Revue success, do you? In the same terms in which the promoters of other Carnival events define their success? You have not tried to talk to these promoters about the secret of their success, have you?
But let's start at the beginning. The evening began with an apology from narrator Sharon Pitt that the rain had delayed some of the competitors and so the start would be deferred. Really, Sharon? Really? An event of this magnitude a year in the planning and disrupted by a sprinkle? Really?
Earlier in the evening, as I have done on countless Carnival Sunday evenings since Rudder's annus mirabilis in 1986, I had voluntarily made my way to the Grand Stand. By the end of the evening, I realised that I had been thoroughly bored for long stretches of the programme.

Traditional mas on stage? Pioneers of the Steelband and calypso icons on the big screen? And the Junior Queen? And the Junior King? And the Junior Calypso Monarch?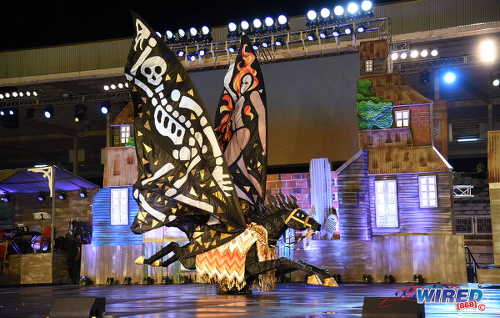 Oh, the names were different this year. But was the fare? No, déjà vu!
For me, the paper programme provided the first clue that the requisite care and concern would be absent.
PROGRAMME, it began, Mc's–Jason Williams and Gizelle Blanche.
You see that common c after the capital M? It sent a shudder down my spine. And there were two or three dozen little errors of spelling and punctuation, etc. even before I got to
"Credits Conceptualized and Produced by Dr Rudolph Ottley."
That told me unequivocally what I feared; the evening's programme—not just the written document I held in my hand—was in a mess.
Now I take note of Dr Ottley's credentials and I have no reason to doubt his competence. But I have seen the Dimanche Gras crowd age and shrink over the years and I know we have a crisis on our hands. I have a theory about the reasons for the crisis. And my theory gave me reason to doubt the good doctor's ability to produce material to, not even excite, merely interest a 2018 crowd.
Madam Minister, do you have a theory about why the crowd has been shrinking? I think you do. You shared it with Sugar Aloes and co. when they came, cap in hand, knocking on your door. Didn't you tell him that the tents had to improve the quality of their product? Or did I imagine that?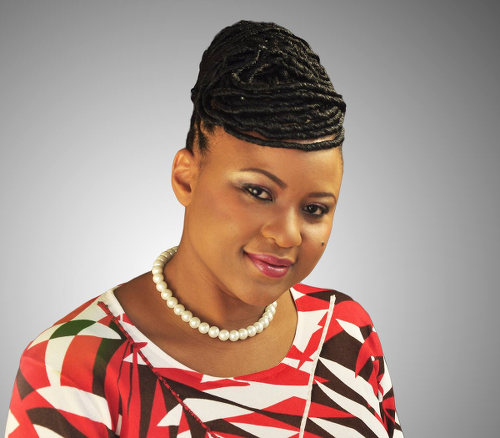 Does that stricture apply only to those whose circumstances require them to turn a profit? Are those who are spending a modest TT$1.3m of taxpayers' money in 2018 exempt from such considerations? Is there no obligation on the part of your Ministry and the NCC to improve the Sunday night product? To improve branding? To consider, if not increasing profit margins, at least seeking to reduce the quantum of the event's loss?
Are you perhaps content with cent, five cent, ten cents, dollar margins? Or is it that big money whine only matters when it comes from Sugar Aloes and George Singh?
I suspect, Madam Minister, that you will argue, like Aloes and Singh argued for their events, that Dimanche Gras brings tremendous revenue to Trinidad and Tobago. What, I hear you ask, would Carnival be without Dimanche Gras?
My tentative answer would be "Improved." But I have another answer and, like a good Trini, I frame it in the interrogative: Do you know? Have you done the research? Has the NCC?
I put it to you that it's time you find out.
You see, Madam Minister, I'm a sexagenarian and a huge calypso fan. So my children, now half my age, grew up consistently hearing calypso and pan in my house and watching mas in the Savannah every Carnival. But if they get free tickets for Dimanche Gras 2019, I'm sure they won't attend.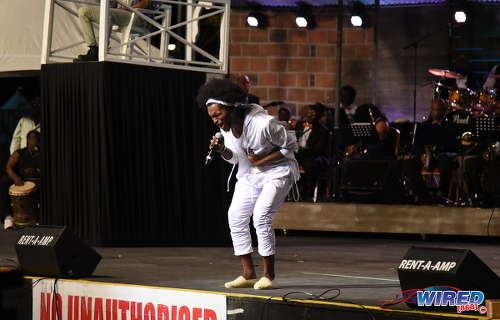 Me? I may buy tickets next year; it depends. Not on whether Helon Francis and Voice and Rondell Donawa are in the Finals again and hopeful Cro Cro gets in and Chalkdust and Duane O'Connor are left out—by fair means or foul!
No. If the Calypso Monarch competition, which is what attracts me, is in the package, I'll consider going. But 16 singers are just too many; quality must suffer.
As I left—after number 16!—I noticed that many people, sexagenarians and septuagenarians many of them, were literally sleeping on themselves.
Perhaps, Madam Minister, you should return the favour and put the Dimanche Gras in its current iteration to sleep.
Permanently.