Carnival, the Greatest Show on Earth, was one of my favourite times of the year. Apart from the extra holidays we all received, it was a time when the church would go out to camp somewhere in the countryside to get away from the noise and the confusion and the carnality and the general evils of Carnival. It was a good time for church brethren to get far away from the madding crowd, engage in recreation and communion with one another and with God and just enjoy one another's company for a few days.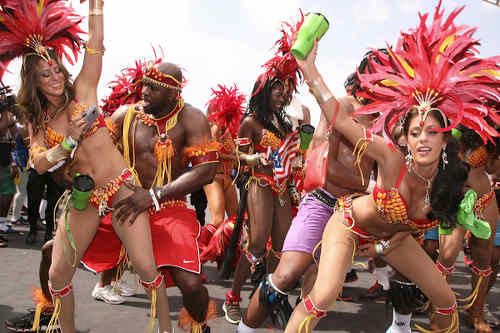 Camp usually meant morning and evening devotions, hikes, beach visits and discussion of relevant topics affecting the youth of the world at that time. However, I came to realise as I grew older that, for some, Carnival was a time to seek to recreate as we Christians tended to do but to seek to procreate and engage in the same activities we as Christians were sworn to avoid.
And camp, I realised, was also a kind of dark laboratory where undercover social experiments could be conducted with impunity.
I remember once when I was trying to persuade my mother to allow me to go to a camp.  I protested that it was a church camp and, therefore, perfectly safe; she still did not share my enthusiasm about going. What she did share was a story of about a property owner, who had found numerous used condoms at a location which he had rented to some churchgoers for a youth camp. Vigorously, I tried to put up a defence against that "lie." Alas, there were other stories which provided corroboration; it was no lie.
I remember being told a story about a child who went to camp for the entire weekend and never had a shower. He had happened onto some sexual activity in the bathroom between children of the same sex and he did not want to run the risk of contamination so he stayed as far away from the bathroom as he possibly could.
There was another time when I visited a church camp where they were hosting a "talent night." A group of us had decided to practise a gospel song that we loved and we had hoped to showcase it on that occasion. However, the talent night turned out to be more of what I would call a Christian Ole Mas competition.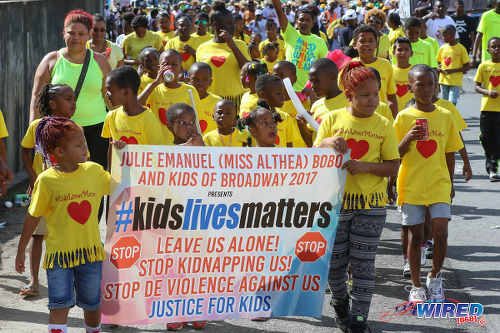 It featured contemporary Christian wild music, a genre whose existence befuddles me to this day. The ole mas depictions included the Grim Reaper, members of the LGBTQI community and some other questionable characters I cannot recall at this moment. The dress of the people present did not suggest solemnity; far from it. The mood was one of revelry and gaiety, closely replicating the Carnival atmosphere, the same Carnival, let me repeat, that we were supposedly there to avoid. Looking on, I told myself that the display would end on a strong, positive moral note. To my dismay, that strong, positive, moral moment never came.
Just recently a saw a WhatsApp video—well, I saw the thumbnail—which showed a man with his erect penis out of his trousers and a little girl with him engaged in an entirely inappropriate activity. Yes, no mistake, that's what I saw. Her hair was well combed, complete with pretty clips attached to her plaits and she appeared to be comfortable. I am told that this is not the exception; this happens, I am assured, with alarming frequency.  I cannot confirm for sure that this occurred in a camp setting but I am sure the child was left in the hands of "trusted" guardians.
I had a mother who always looked after my best interests and for that I thank her. She had a set of strict demands that had to be met before she allowed me to do anything relating to social recreation. That is a good thing. What is not so good is that she had to take that same position when dealing with the church.
Parents and guardians, let me remind you that paedophiles and sexual predators deliberately put themselves in positions and places where they have free access to the vulnerable. Children and adults included. At Carnival time, when you want to have a couple days off when you can wine and jam without having to worry, you think, about where your children are, there will be many places where these one-track-minded predators will have tried to arrange to have free access to your children.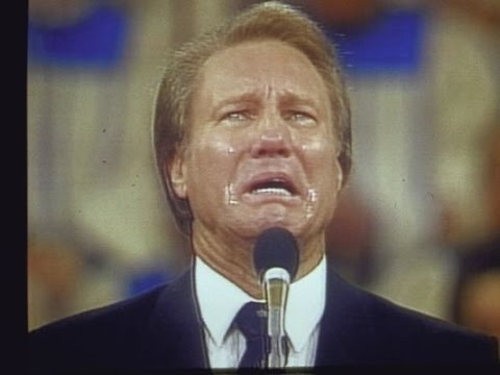 If you think that church camp is NOT one of these places, please think again. There is a certain laissez-faire permitted in some church camps that would make even the ungodly cringe.
So if the reason you decide to send your children to church camp is that you want to keep them far away from the revelry, the idolatry, the carnality, the evil and the general ungodliness of Carnival, please do a through investigation of the camp you plan to send them to.
Parents and guardians, feel duty-bound to ask direct questions about the activities that the young people and the children will be engaged in. And to insist on clear, comprehensive answers.
Ask about a camp schedule, ask about how many adults will be attending and how many charges will be assigned to each adult. Ask about who are the adults in charge, ask searching questions about any adult(s) you don't know, find out if there is someone you trust who knows him or her.
Ask about the sleeping arrangements, mindful that not all so-called adults are in fact adults, that not all people designated as pastors are pastors, and that some people deemed church leaders are in fact church mis-leaders and that not all Christians are true followers of Christ.
In fact, I strongly recommend that, instead of sending the children to church camp, you go with them and stay for a while to get a feel of the place.
Or, alternatively, you keep them at home with you and, with the children in tow, you turn up at the camp for a surprise visit. You may well be very surprised at what your visit turns up.
Don't say you weren't warned.