It would have come as no surprise to Trinidad and Tobago Football Association (TTFA) Technical Director Anton Corneal that Trinidad and Tobago's hopes of going to the Under-20 Women's World Cup came crashing down yesterday evening.
Having lost 2-3 to Haiti in their opening CONCACAF qualifier at the Ato Boldon Stadium in Couva on Thursday, the Junior Women Soca Warriors could not get the positive result they needed against Group A favourites Canada, who beat them 4-1 in yesterday's second outing.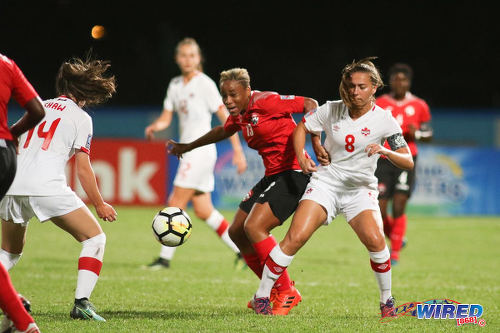 Corneal suggested to Wired868 in an interview between both games that Trinidad and Tobago has been hoping for magic. In vain.
"There is no magic formula; it is only work," he stressed. "It is time spent on the ball, it is time spent playing games and getting exposure over and over so we could develop all areas of the game. Not just technically and tactically but the mental and physical side of the game also."
Convinced that the country's football administrators must be able to move past the mentality of playing from tournament to tournament and map out a long-term development plan for young players, Corneal says that he shares his vision for the game nationally with the relevant coaches—including the ones handling the Under-20 Women.
"I'm in constant discussion with the coaches, especially of the Under-20 team," Corneal said. "We have had discussions. And right after the game [against Haiti], we had a chat about development. One team was more ready and we discussed why…"
"After [watching] the game [against Haiti]," he added, pointing to the tactical and technical superiority Haiti displayed in the Thursday game, "I thought there were areas that we needed to address and areas which should have been addressed four years ago."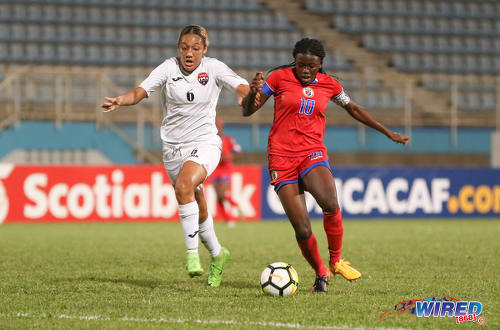 Although coach Jamaal Shabazz's charges stormed into a 2-0 lead after only ten minutes against Haiti and again scored in the opening minutes in yesterday's game against Canada, they never got their passes together in midfield and were guilty of too many errant long balls.
So is there a certain style of football the TD would like to see played consistently in the girls' football programme? And is there a shared vision?
The only way the two-island republic can maximize the full potential of its burgeoning football talents, the TD is quite certain, is through years of sacrifice, coaching, scouting and diligent work on the training field. Merely continuing to focus on competitions and tournaments, he emphasizes, simply will not get us where we want to be.
"It's about total development and understanding the game properly," said Corneal. "It's about covering the four components of the game, the technique, tactics and mental and physical aspects of the game. And as we grow and we start seeing our strengths and weaknesses and what players we have available to us, then we can decide what's the best way for us to play to maximize our strengths."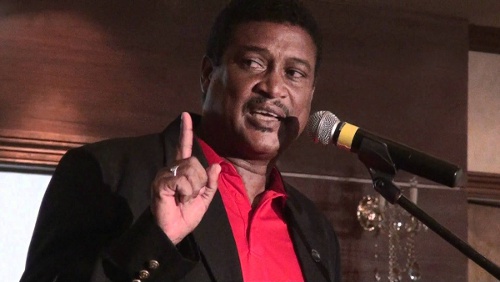 Corneal pointed out that the Haitian team, now under the watchful eyes of former France youth team coach Marc Collat, have had years of continuous planning and preparation through their Goal Project.
Reiterating his belief that the key period in a player's development is during the five years from age 12 to 16, the Technical Director suggests that the TTFA would do well to try and emulate their Caribbean counterparts.
"There is some room for growth and growth which has to be done right away […] in order to close the gap," he said. "We have to realize the importance of what we do outside of tournaments and not just (when we are in) tournament mode.
"When we are out of a tournament, there is so much work to be done after a tournament […]. I think [that game] gave us a clear idea into the type of preparation that a team like Haiti would have done and why they are now reaping the rewards."
He zeroed in on where he thought the real problem lay.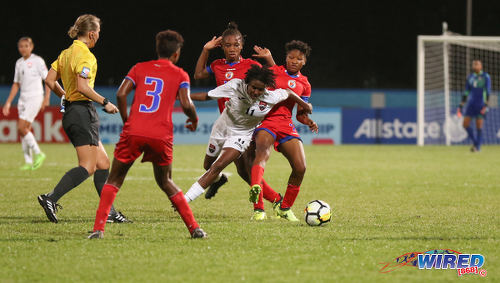 "Anytime you address the Under-20 team, we are really looking at a development process from five to six years before," he explained. "And that's the golden learning age of a player, from 12 to 16 years old. If we don't address it properly there, we will not get the players to their true potential. And that affected us and I think it will continue to affect us.
"We first have to decide how much we are willing to sacrifice when the players are younger and [recognize] the type of work that needs to be done, the concentrated type of work that needs to be done."
There are two 16-year-olds in the current Under-20 set-up in the persons of defender Nathifa Hackshaw and lively attacker Aaliyah Prince. Only two years ago, both girls were members of a Trinidad and Tobago team which went to the CONCACAF Under-15 Championship in Orlando.
How does Corneal think these girls have adapted themselves to the demands of Under-20 football?
"I am not one of the staff members on the team so to make a comment like that will be ill-advised of me," Corneal told Wired868. "What I could say is that I'm happy certain players were able to close the gap from the Under-17s to Under-20s. It's good when you see a few players could do it […]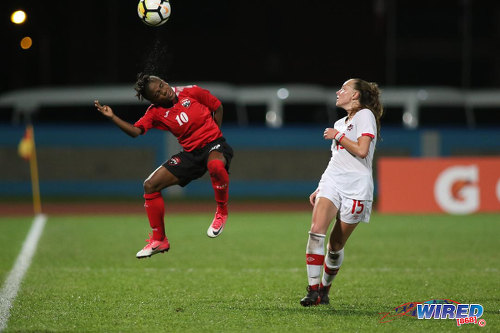 "Our way of addressing this is the National Elite Youth Program with 12-, 13- and 14-year-old girls from all the zones coming together to do a little more concentrated work so we could address these problems now."
There is already a girls' National Elite Youth Program (NEYP), which has Marlon Charles—Shabazz's Under-20 team assistant—as head coach and Trinidad and Tobago Women's Senior Team winger Ahkeela Mollon as one of its coaches. Corneal says that the response to the NEYP has been decent up to now but he would still like to see a strengthening of the player involvement on the girls' side of things.
"I'll be guessing here but the Elite Youth Program will have about 50 to 60 players coming out from the zones," he said. "The zones fluctuate with the number of players and the age-group fluctuates [as well] because, as I said, we don't have a lot of girls playing."
So is there a plan to address this, to get more girls involved in football from the grassroots level right up to national team level?
"One of the ways we have been doing it is in the primary schools," said Corneal. "There is a grassroots programme that is going to be done every Wednesday where we will try to target as many as 2,000 kids between the ages of nine and ten. We have made it compulsory that half must be boys and half must be girls.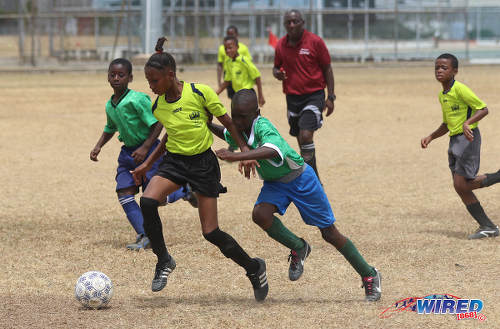 "Let's grow the number of young girls playing the game and, hopefully through the primary schools, we will get a growth right there."
The Senior Women's Team narrowly missed out on qualification for the 2015 Women's World Cup after falling to Ecuador in a play-off on home soil. Now, another Women's World Cup is just one year away. Is there any plan to phase new players into the team so that there will be no problem when some of the core players withdraw from international duty?
Corneal recalled that years of persistent attention and scrutiny had gone into the development of key players such as Mollon, Maylee Attin-Johnson, Kennya Cordner and Tasha St Louis.
"We have some girls coming through but of course I would like it to be more," Corneal said. "That era of players, they were part of good long-term development. A lot of time was put in with those players many years ago and a lot of them blossomed to become quite competent players.
"We just have to make sure that we put in that development to make sure that we have players continuously going through the programme and we would be able to get them to their fullest potential."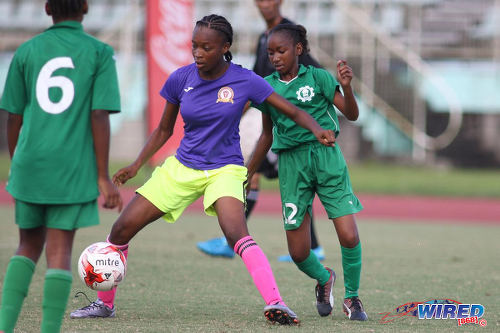 He suggested that there was some confusion about what the real goals of the different age-group programmes are.
"You are not producing a player for the Under-17 or Under-20 level," he said, "you are producing a national player. You are aiming to produce a national senior player and he or she should be able to produce for many years."
The National Elite Young Program aside, Corneal reckons that the TTFA plans for additional training pitches and dormitories at the Ato Boldon Stadium site put the country on the right path to future player development.
"We could have more than one national youth team […] or more than one elite team training on the day," Corneal said. "That can be our way of bringing them together and this goes for both girls and boys. […] That is something we probably should have had 15 years ago. But everything happens in its time.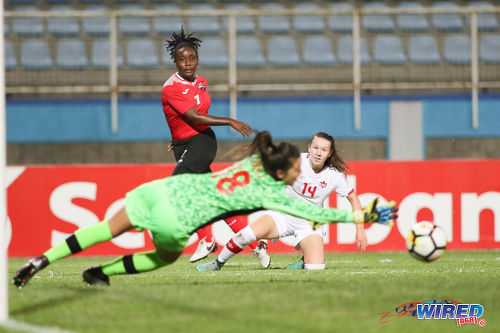 "It takes patience and it takes planning. Or it takes planning and it takes patience. We are working on a plan and we have to wait and see what will happen in the next three to four years."