Bishop Anstey (POS) handsomely trounced Pleasantville Secondary 6-0 to lift their maiden Girls Intercol title at the Ato Boldon Stadium this afternoon.
After her team fell at the semi-final stage last season, MVP Ranae Ward was understandably elated to see them go all the way this time around.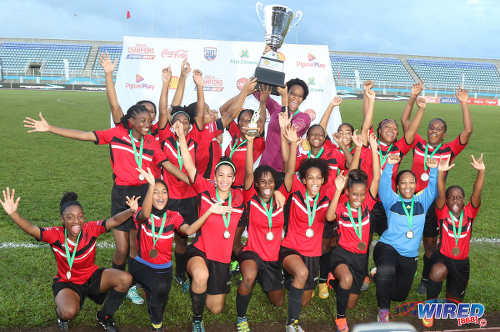 "It feels so, so good. I'm just happy to make my school proud," Ward told Wired868 after the match. "This win gives us a good name. Last year we lost in the semi-finals and this year, we just took everything!
"We were really confident and determined to win. We worked really hard throughout the season and just wanted to end on a really good note."
Ward certainly struck all the right notes during the game when she produced a midfield masterclass to comfortably dispatch her southern opponents. In so doing, she put water in the eyes of opposing goalkeeper Celine Hypolite.

In as early as the 10th minute, fouled 25 metres out, Ward picked herself up and whipped in a free kick that Hypolite could only push into the back of the net.
Pleasantville responded by trying to play the ball over the top for the speedy Teamica Barron to run on to. However, goalkeeper K'lil Keshwar was in imperious—perhaps an understatement—form and so that tactic failed to bear fruit.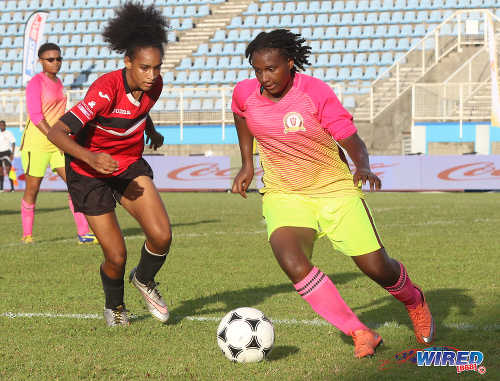 Time and time again, sweeper/keeper Keshwar defused the threat, even before the plan of action could take full shape in the minds of the Pleasantville attackers.
With Aaliyah Pascall seeking to find an equaliser for her team, Bishop remained composed and countered with venom.
As the half-hour mark approached, nifty forward Chantal Murrell squeezed her way between two defenders and forced Hypolite into a decent save. The ball fell kindly for Murrell but her follow-up effort was cleared off the line by one of the recovering defenders.
Bishop's relentlessness in the final third would pay dividends, though, as—from the ensuing corner taken by Ward—referee Cecile Hinds deemed the ball to have been handled by one of the Pleasantville defenders and pointed to the spot. And Ward converted the penalty to put her team 2-0 up.
Warming to the task now, Bishop displayed great composure and seemed to know precisely what to do in any situation. Brittney Williams in central defence, Keshwar and Ward were major contributors to the confidence of the team. The trio—who all started for Trinidad and Tobago Under-20 women's team in last month's friendly wins versus Jamaica—were a cut above all the rest in the first half of action.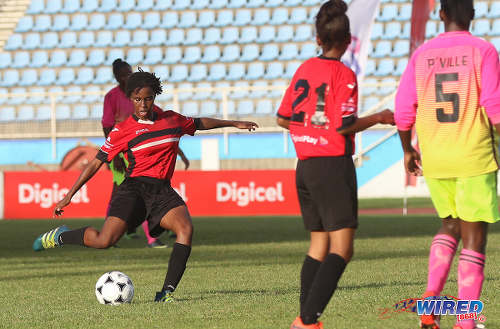 Not to be outdone by her teammates, Kiana Alexander—the goal-scoring hero in last week's semi-final "Battle of the Bishops"—burst away from her markers and bore down on goal.
However, taking a page out of her opposite number's book, Hypolite came racing off her line to smother the shot and snuff out the danger.
Likewise refusing to be left out of the limelight, Bishop's captain Leah Dos Santos sprinted towards Hypolite and pinched the ball off her as the custodian fumbled a save.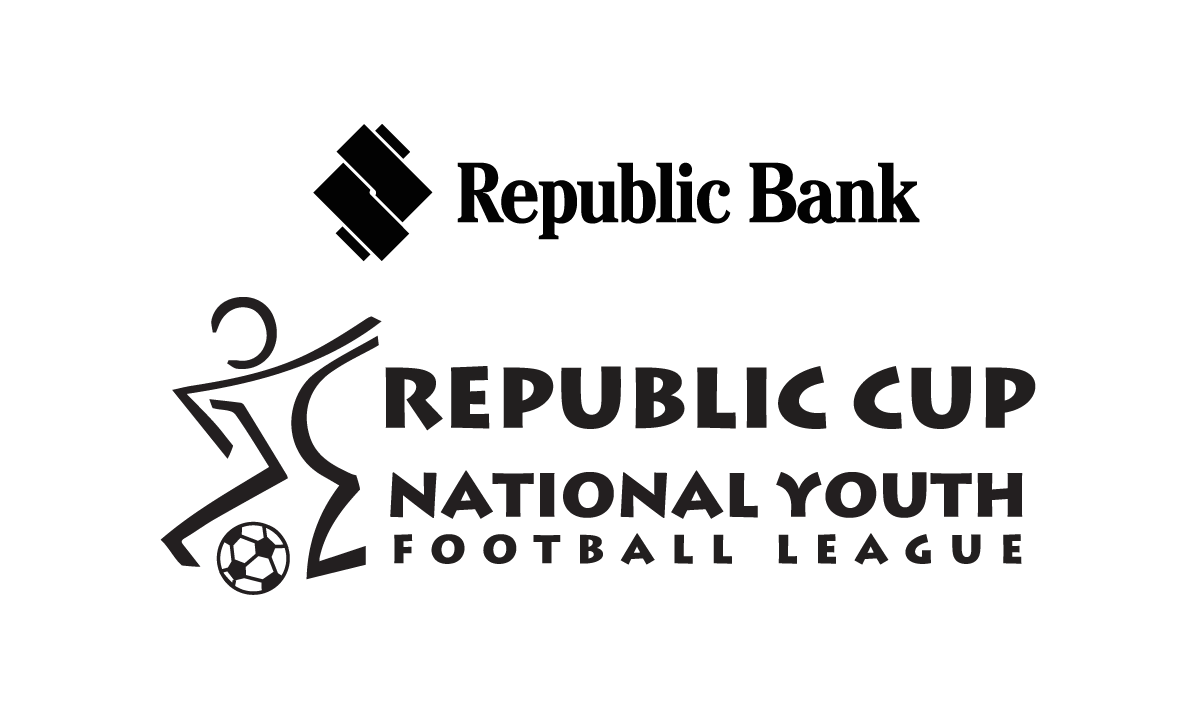 Visibly irritated, Hypolite summoned her inner wrestler and hauled Dos Santos down with a move straight out of WWE. As reward, she received a yellow card and the dubious pleasure of seeing Williams hammer the resulting penalty into the top corner.
In a flash, three had become four as Alexander scored with the aid of a deflection after some more generous Pleasantville defending.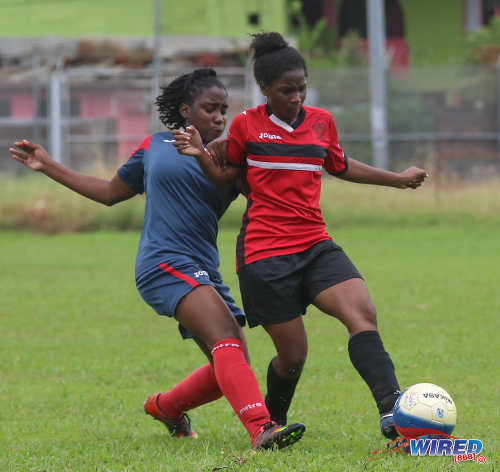 There was already no way back for "P-ville". And things got worse.
When Hypolite produced a poor clearance that landed at Williams' feet, the Bishop stand-out easily lobbed her from 30-metre yards out. Ward then put the icing on the cake with a 30-metre effort of her own which the dejected custodian could do no more than allow to slide into the bottom corner.
It was a tough night for Hypolite and her teammates and one filled with emotion.
The seething Pleasantville staff were more disappointed than anything else at the manner of their defeat. At the other end, however, Bishop Anstey (POS) Manager Garth Murrell beamed with pride at his team's performance and their achievement in being crowned champions.
"I'm ecstatic!" Murrell told Wired868. "We've come quite a long way. We're really proud of them.
"We never quarrel among ourselves, we are respectful of the officials and the other players and I really must give it to the team for their discipline and commitment."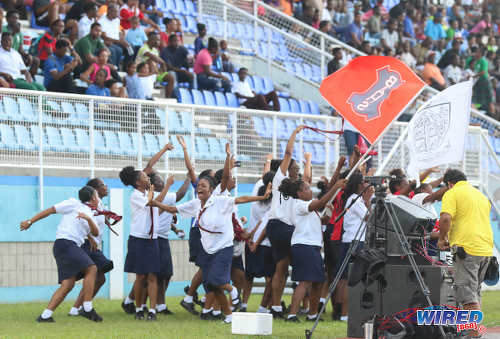 Murrell continued to laud the collective effort of the team which was able to make amends for last season's semi-final disappointment.
"They really came up to the front," he said. "Yes, we have three national players on the team but when you looked at that team there today, you would not think that it was just three national players. They all gave it their all."
(Teams)
Pleasantville Secondary (4-2-3-1): 20.Celine Hypolite (GK); 15.Ariel Stoute (11.Kimberley Stewart), 7.Latifha Pascall (captain) (2.Corysa Joseph), 14.Curissa Joseph, 17.Dinesha Williams; 8.Jasandra Joseph, 6.Shawnelle Rose; 10.Aaliyah Pascall, 9.Lorall Romain, 13.Kimberley Samboochan (18.Kayla Maillard 34); 5.Teamica Barron.
Unused substitutes: 22.Gabriel Greene (GK), 21.Zahara Mitchell, 12.Anissa Henry, 16.Shackema Buntin, 19.Kalifa Francis.
Coach: Joel Maloney
Bishop Anstey High School (POS) (4-4-2): 1.K'lil Keshwar (GK); 2.Anna Blake, 18.Brittney Williams, 6.Tracey Pollard, 11.Maia Salandy; 7.Leah Dos Santos (captain), 10.Ranae Ward, 17.Selene Smart (15.Raesa Ali), 8.Arissa Romany (16.Joanna Kennedy); 14.Chantal Murrell, 9.Kiana Alexander (21.Brittney Panteau).
Unused substitutes: 22.Kesi Bennett (GK), 4.Tianna Aming, 13.Brianna Ferguson, 19.Nia Thomas Brown.
Coach: Brian Smith
Referee: Cecile Hinds
MVP: Renae Ward (Bishop Anstey POS)
2017 Coca Cola Intercol final
(Monday 4 December)
Bishop Anstey POS 6 (Ranae Ward 9, 26 pen, 72, Brittney Williams 45 pen, 64, Kiana Alexander 61), Pleasantville Secondary 0 at Ato Boldon Stadium.