Signal Hill Secondary midfielder Akiel Holdford is a humble, easy-going young man who aspires to one day be a mechanical engineer or, if he has to settle for less, a motor mechanic. But he is emphatically not the kind of young man who will easily settle for less.
Holdford is an excellent player who always brings his A game. He sees himself as doing much more than he has so far done in the football arena, including, with luck, helping his team to success in this year's Tobago Zone Intercol.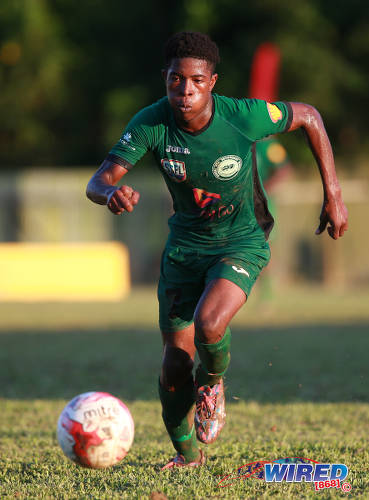 Win, lose or draw, however, in that ongoing competition, he hopes to play well enough to make a really good impression and eventually earn a football scholarship. That, he says, will help him to make a better life for himself and his family.
For Holdford, 'family' includes just his father and his sister, with whom he lives in Tobago. But there is also the larger 'family' that is the St Clair Coaching School, where he first learned continues to learn the game and to improve on his God-given talent.
"I love football," he told Wired868. "Football is my sport. When I come out to play football, I come with a mind-set to win. I don't come to lose, I put in my everything."

Those who have seen him on the field of play this season don't have to be told about his leave-it-all-on-the-field attitude; they already know only too well—as do most of those against whom he has so far played.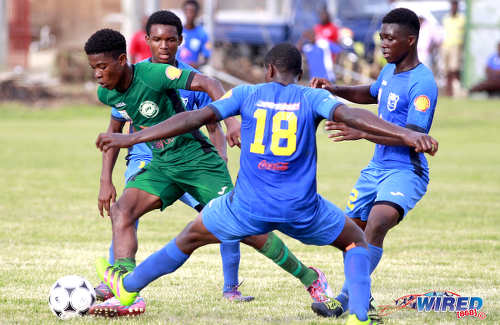 Here are some more things that you may not know about Akiel:
Name: Akiel Holdford
Nicknames: Tacky (that's what they call my dad)
Date of birth: 27 July, 1999
Hometown: Bethel
Position: Midfielder
Number: 7
School: Signal Hill Secondary School
Favourite food: Dumpling and chicken
What is one thing most people do not know about you?
I have no family in Tobago. It's just me, my pops and my sister.
What do you enjoy doing in your free time?
Listening to music and going to the beach.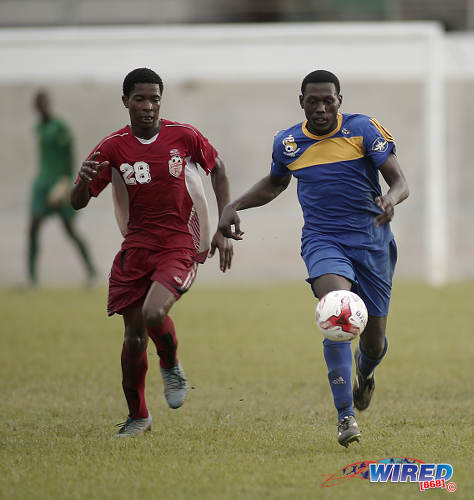 What do you hope to do when you finish school?
I hope to play hard enough so that I can get a scholarship to play abroad.
What would be success for you as a player? 
Winning every game that I play.
How would you describe yourself as a person?
I am friendly and easy to talk to but I have a bit of a temper which I know how to control.
Who was your most important coach/coaches and why
Urinton Samuel. I started playing football under him at St Clair Coaching School.
What makes you stand out as a player?
I love the sport and I can play it well. When I come out to play I leave my all on the field. I put my best into the sport and I am disciplined.
Who is your favourite player?
Cristiano Ronaldo.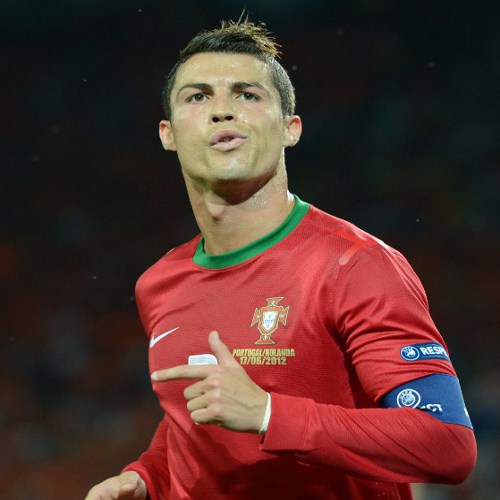 What is your favourite football team?
Manchester United. Love to see them play football and how they knock the ball.
What was your best moment in football so far?
My best would have been when we qualified to play in [the Premier Division in] Trinidad.
And your worst?
My worst would be when I threw away a penalty in an Intercol semi-final game against Presentation (San Fernando).
What is your major goal for the season?
We would have worked hard in the SSFL but we were demoted but I want to win the Tobago Zone of the Intercol and I will work hard and put my all towards that. Go to Trinidad and see if we can qualify again. Just to do my best.