Former Trinidad and Tobago National Senior Team captain Kenwyne Jones announced his retirement from football today, after a one-year stint with United States Major League Soccer (MLS) outfit, Atlanta United FC. The MLS website stated Atlanta did not renew Jones' deal although the player explained that he retired first.
At just 33, Jones played professionally in four different countries and, most memorably, represented three England Premier League clubs: Southampton, Sunderland and Stoke City.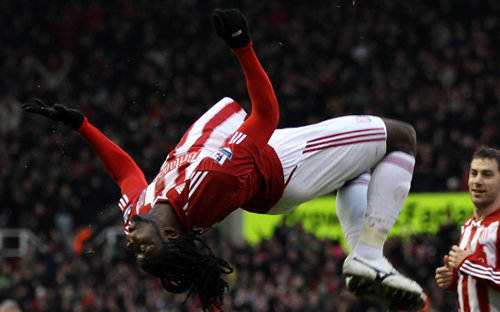 Jones also featured at two international FIFA tournaments, playing at the 2001 Under-17 World Cup—hosted by Trinidad and Tobago—and the Germany 2006 World Cup in which the Soca Warriors made Trinidad and Tobago the smallest country ever to play at that level.
"Football has been great to me, I thank everyone who has helped me on the way," said Jones, via Twitter. "I appreciate you, but this is my last year in the sport."
Jones, a former St Anthony's College student, gave a roll call of his former overseas employers and thanked everyone who had given him a chance and supported him when he needed it.

"For the times I've had at the clubs, you've embraced me and I love you for it," said Jones. "This is my last year in the sport and I'll be forever grateful. But most of all, I wanna [thank] the Almighty God for life, health and strength and also the gift that he gave me to play this game.
"My family thank you for sticking it out with me."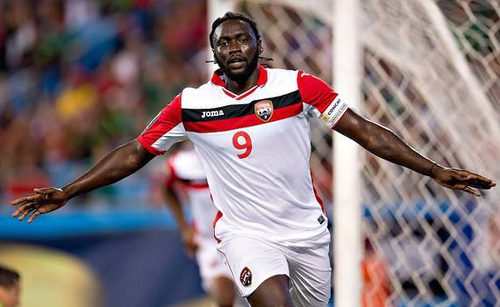 Jones' international career spanned 17 years, starting with his bow, at the age of 16, as a reluctant defender under then National Under-17 coach Chief Adegboye Onigbinde. The nephew of former Strike Squad forward Philbert "Pamo" Jones, he always had his heart set on playing at the other end of the field and the debate about his best role for Trinidad and Tobago has raged ever since.
The tall, strapping, versatile player got his first taste of senior international football as a wing-back for Hannibal Najjar while Bertille St Clair once tried him as a holding midfielder. Leo Beenhakker eventually gave Jones his first start up front although he often utilised him on the flank with Trinidad and Tobago record scorer Stern John considered indispensable as a striker at the time.
When Marvin Andrews was ruled out through injury, Beenhakker even considered returning Jones to central defence—ahead of Brent Sancho—for Trinidad and Tobago's World Cup opener against Sweden. But the former Real Madrid coach decided it was too risky to entrust the task of closing down Sweden star Zlatan Ibrahimovic a make-shift defender.
Jones became a regular on top for Sunderland following the World Cup after, ironically, replacing John at the Premier League club. And his early form earned rave reviews from then Chelsea and England captain John Terry, who called him unbeatable in the air.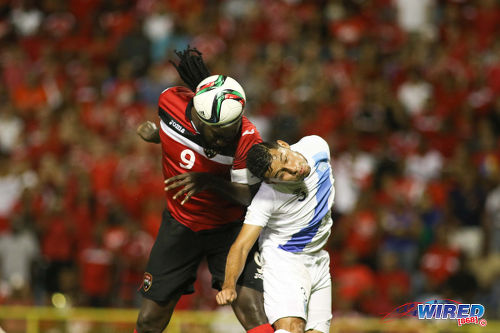 Jones played exclusively as a forward for Trinidad and Tobago after that although the results were mixed until TTFA president Raymond Tim Kee hired Stephen Hart as head coach.
Jones' scoring return in attacking roles read: two goals from 14 appearances under Beenhakker, one goal in two appearances under Wim Rijsbergen, one goal in six appearances for Francisco Maturana, zero goals in seven appearances for Russell Latapy, three goals from four appearances under Otto Pfister and zero goals from three appearances under the joint stewardship of Hutson "Barber" Charles and Jamaal Shabazz.
It was a combined seven goals from 36 outings.
Under Hart, who gave Jones the captain's armband and made him the focal point of a strategy that focused on counter-attacks and set pieces, he scored 11 times from his first 26 games as Trinidad and Tobago soared up the FIFA rankings and managed successive quarterfinal finishes at the 2013 and 2015 Gold Cups.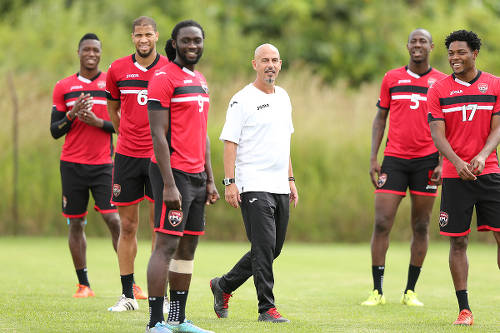 However, critics might remember Jones' run of one goal—against St Vincent and the Grenadines—from his last eight games under Hart, which coincided with a team slump that ultimately led to the coach's dismissal. But there were mitigating circumstances.
In January 2016, Jones quit then England Championship club, Cardiff City, to try his hand with Al Jazeera in the United Arab Emirates. That July, he returned to Trinidad to represent Pro League club, Central FC.
His lone goal in 2016 came while employed by Al Jazeera but he failed to score from six international games while at the "Couva Sharks" and a noticeable decline in his fitness, coupled with injuries, made him a scapegoat for irate Warriors fans.
Jones moved to new MLS franchise, Atlanta United, at the start of 2017 but it was the club's technical director Carlos Bocanegra who hired the Trinidadian and not their Argentine coach Gerardo Martino, whose tenure began later.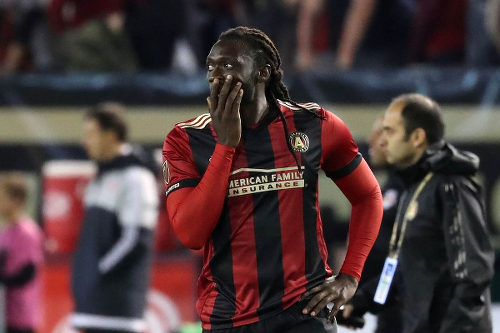 Jones was never first choice for Martino and scored twice in 17 appearances for the club. During that period, he made six appearances under new national coach Dennis Lawrence and failed to get on the score-sheet for any.
Omitted by Lawrence once the Warriors were eliminated from the Russia World Cup campaign, Jones decided to call it a day when he was waived by Martino.
His final international record read 23 goals from 90 appearances. He was Trinidad and Tobago Footballer of the Year in 2007, 2010 and 2013, Sunderland Player of the Year and Players' Player of the Year in 2007/08 and Secondary Schools Football League (SSFL) MVP in 2002.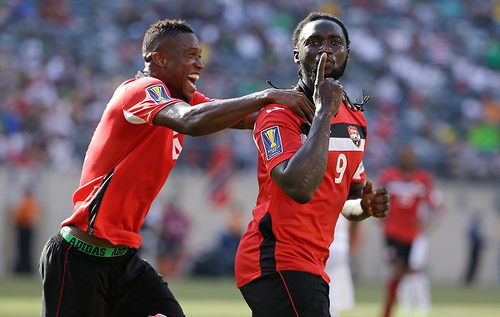 Kenwyne Jones media statement:
"My decision to retire from playing has not been an easy one for me but having thought about it at length, and having discussed it with those closest to me, I believe that now is the right time to move on to the next chapter in my life and career.
"I feel incredibly honoured and proud to have enjoyed the career I've had and I've loved every moment of it, being part of history and playing before fans of my country and the different teams I represented.
"It has been a huge distinction to captain my national team both at the senior and youth level and these were some of the best years of my life. I've been privileged to play the game with and be involved in football with people from all different races, religions and backgrounds working together for one shared goal.
"The core values that I have learnt during this chapter are some of the most important you can learn in life. I take this opportunity to wish everyone I have worked with and played alongside as well against the best in the game and in their careers. Love and Respect to you all."