The Trinidad and Tobago Super League (TTSL) and its president Keith Look Loy faced more boycott action from referees today, as no officials turned up for a League fixture between Siparia Spurs and Look Loy's FC Santa Rosa club at the Palo Seco Velodrome.
It's now the second straight weekend in which games have been abandoned owing to a no-show by match officials.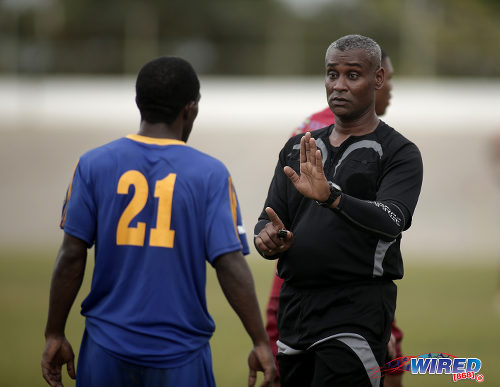 Last Sunday, the Tobago Referees Association (TRA) boycotted two TTSL games in Tobago on the grounds of alleged disparaging comments by Look Loy about the fairness of their officials in the aftermath of an FA Trophy game between Santa Rosa and 1976 FC Phoenix last month. Today, the Tobago referees were back out to work as they oversaw UTT's 3-0 win over cellar-placed Bethel United at the Montgomery Recreation Ground.
However, in Trinidad, no referees turned up for a game involving the TTSL president's club.
"These referees are acting on their own accord," Look Loy told Wired868. "They are using force to terrorise people and disrupt lives. They are terrorising independent members of the TTFA.

"The referees are forgetting that they are a part of football and not the owners of football."
League secretary Camara David confirmed the boycott but declined further on the matter. However, Wired868 understands that the referees are awaiting the decision of the TTSL's Disciplinary Committee on a matter involving referee Cecile Hands and Rosa coaches Look Loy and Jovan Rochford before moving forward.
In a recent conversation with Wired868, David suggested that the referees should not wait on the Disciplinary Committee—which is an independent body—before deciding their own course of action.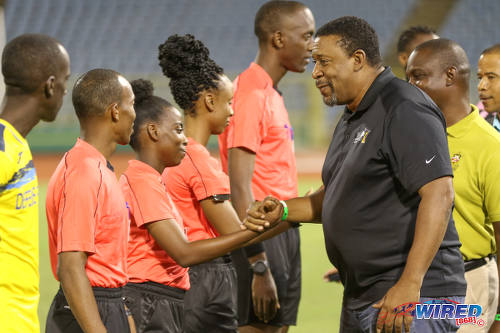 Wired868 also has in its possession a document which shows that referees were assigned for all the TTSL games in Trinidad today except the Spurs v Santa Rosa encounter.
Trinidad and Tobago Football Referees' Association (TFRA) 3rd Vice-president Osmond Downer and Wayne Caesar, head of the Trinidad and Tobago Football Association's (TTFA) Refereeing Department, said they had no knowledge of today's boycott action.
TTFRA president Joseph Taylor could not be reached for comment while Boni Bishop, the Referees' Committee Board member charged with the responsibility of appointing match officials, told Wired868: "I can't talk now."
Incidentally, Siparia have now gone without action for the third straight match-day. On 5 November, Siparia forfeited a game to Queen's Park Cricket Club owing to the unavailability of their Palo Seco home ground. And, on 12 November, Spurs were one of two Trinidad teams to make futile trips to Tobago because a late TRA boycott meant their matches never kicked off.
Two TTSL Tier One clubs will be demoted at the end of the season. And, with only three match days left, Spurs and Bethel seem all but doomed as they bring up the rear on the table with nine and seven points respectively, trailing tenth-placed Club Sando Moruga who are on 16 points.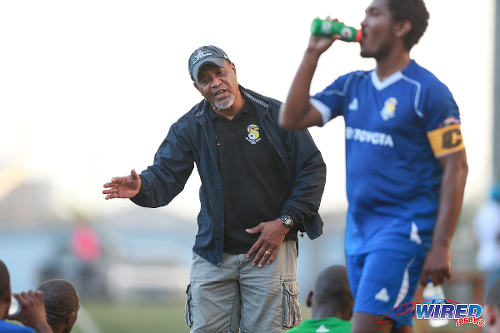 How did things get here?
On 25 October, Phoenix ousted Santa Rosa from the FA Trophy at the Round of 16 stage following a controversial penalty shootout. Thereafter, Rosa coach Look Loy sent a letter of complaint to the TTFRA and posted a match report on his team's Facebook page—the post has since been deleted. In his letter to the TTFRA, Look Loy claimed that "clubs from Trinidad view a match in Tobago with great distaste as they believe they have little chance of winning."
TRA head Noel Bynoe communicated his dissatisfaction with Look Loy's comments and warned that strike action would continue in Tobago if the TTSL president failed to offer up an apology.
"Until a letter of apology is sent to satisfy us, we will continue to boycott," Bynoe, a former FIFA referee, told Wired868. "We as Tobagonians are a decent people; we don't leave our homes to come and cheat people…"
Look Loy subsequently submitted an apology to the TRA, although he noted that last weekend's boycott cost the League approximately $12,000. He did not give the cost of today's boycott.
"It seems as though they want to tie the refereeing of Santa Rosa's games to the [pending] decision of the Disciplinary Committee," Look Loy said.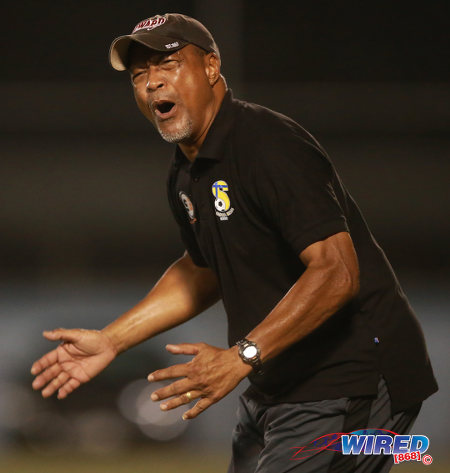 Just recently, TTFRA president Taylor told Wired868 that referees wanted to be on the receiving end of more respectful behaviour from coaches; particularly Look Loy and Santa Rosa.
"[The TRA] wanted to draw to the attention of the TTSL and Keith Look Loy that certain behaviours will not be tolerated," he said. "[…] Referees are disgruntled by Look Loy and Rochford's approach to Hinds."
Rosa (44 points) missed the chance to leapfrog leaders Guaya (46 points) as the Ron La Forest-coached team were inactive today, following their exploits in last night's TTSL Caribbean Football Trust Limited (CFTL) knockout final—which they won 3-1 against Prisons FC at the Ato Boldon Stadium in Couva.
Look Loy said he just wants the inaugural TTSL season to finish on schedule. The TTRFA has not indicated one way or the other whether they are willing to facilitate that.