Even as Shiva Boys Hindu College await adjudication over their use of 19-year-old midfielder Kierron Mason for seven Secondary School Football League (SSFL) Premier Division matches in September, another protest was lodged today with the SSFL executive over the former Trinidad and Tobago National Under-20 Team utility player.
This time, St Anthony's College are the challengers and the SSFL Disciplinary Committee will have to return to their constitution again.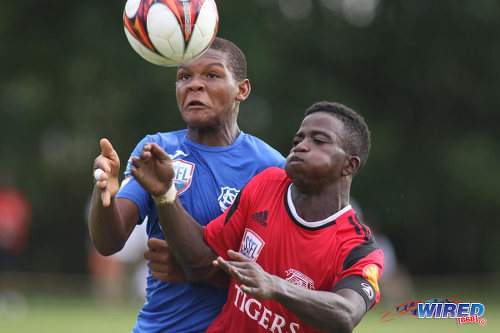 Last Friday, Fatima College and Queen's Royal College (QRC) demanded action against Shiva Boys for using Mason throughout the month of September although he did not receive clearance for a Trinidad and Tobago Super League (TTSL) outing with Marabella Family Crisis Centre—after the SSFL cut-off date—until 6 October.
The penalty for that infraction, according to the SSFL constitution, is: "Loss of points or even suspension from further participation in the League for the remainder of the season, as the Disciplinary Committee may decide."
St Anthony's query is related but different. The "Westmoorings Tigers" hosted Shiva Boys on Saturday 7 October when the two teams played to a 2-2 draw.

And, according to article 16 subsection two of the SSFL constitution: "The registration of a player with the League must be made in writing at least seventy-two hours before the start of the match in which that player is to take part. This registration must be made with the General Secretary or Zone Secretary."
The penalty for breaching that rule is: "Loss of game by the offending team."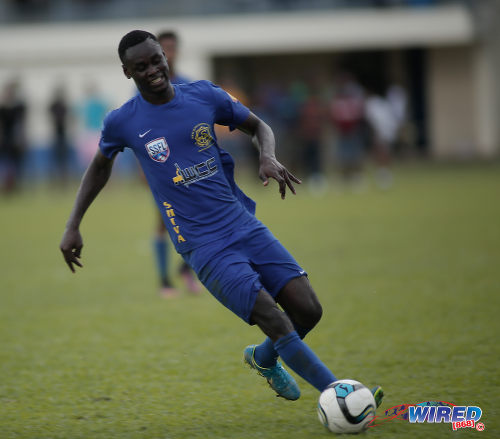 "Seventy two hours must pass before he can play," a St Anthony's official told Wired868. "In my head, we played 24 hours later. So I think it is straightforward…"
If the Disciplinary Committee agrees with St Anthony's—and there is precedent—the SSFL leadership will change hands with just two games remaining in the season.
Naparima are two points clear of the Tigers at the top of the standings with a goal difference of +17. If St Anthony's win in the protest room, they will join the South Zone bigwigs on 29 points but with a superior differential of +22.
Ironically, Naparima got in the pole position via the protest route themselves.
On Friday 8 September, Shiva Boys defeated Naparima 2-1 on the opening day of the season with Mason featuring as a second half substitute. 'Naps' successfully protested that Mason—who had only become a student that Wednesday—could not have been registered 72 hours before kick off.
It turned out to be the first of many remarkable off-field decisions as the SSFL executive struggled to keep up with the lawbreakers in its ranks.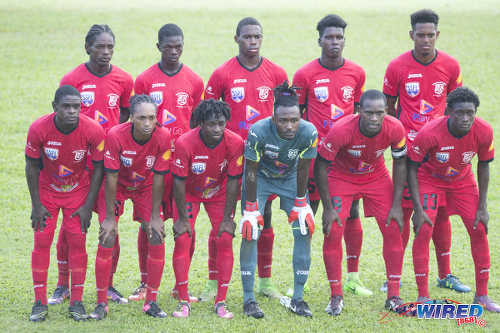 Fyzabad Secondary were next as they were first docked points and subsequently ejected for using two players, Maurice Dick and Dez Zones, who were registered with fraudulent examination certificates.
Shiva Boys were then stripped of the right to play at their Lachoos Road ground in Penal, after complaints about the security and state of the dressing room there. The "Penal Princes" subsequently moved to the Morne Diablo Recreation Ground after agreeing to play one of their home matches at Trinity College East in Trincity—due to time constraints—which they lost 3-1 for their only defeat on the field of play this season.
Then came Fatima College's call for a probe into Mason's TTSL appearance for Marabella FCC on 2 September, which was two days after the SSFL's cut-off date for appearing in a TTFA affiliated competition outside of the school's league.
Fatima raised the question on 3 October at the SSFL general council meeting and were told the matter was under review. Three days later, Shiva Boys—who admitted to the oversight—completed the paperwork that finally ensured Mason was properly registered.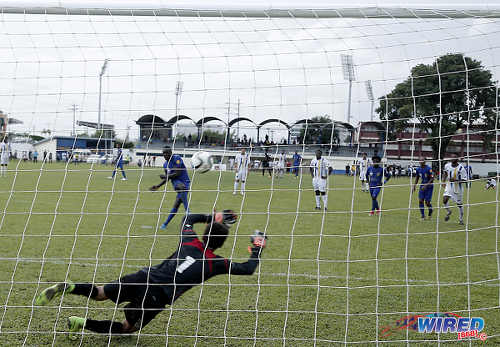 On Monday 16 October, a two-man disciplinary committee—consisting of SSFL general secretary Azaad Khan and North Zone secretary Roger Martin—opted to "warn" Shiva Boys about their administrative error but not to deduct points.
The decision was not communicated to the general council.
Four days later, Fatima principal Father Gregory Augustine and QRC principal David Simon relayed their concern to the SSFL in a letter:
"It has been brought to our attention that a matter concerning the eligibility of Kerron [sic] Mason of Shiva Boys Hindu College is under review. Our understanding is that this stems from his having played in the TTSL (Trinidad and Tobago Super League) on 2 September 2017.

"We take this opportunity to direct you to Rule 16.4(a) and 16.4(b) of the SSFL constitution and the penalty assigned for boys registered in or taking part in TTFA affiliated competitions after the 31 August date.

"We await a speedy resolution to this matter and expect that your judgment would be in accordance with the constitution."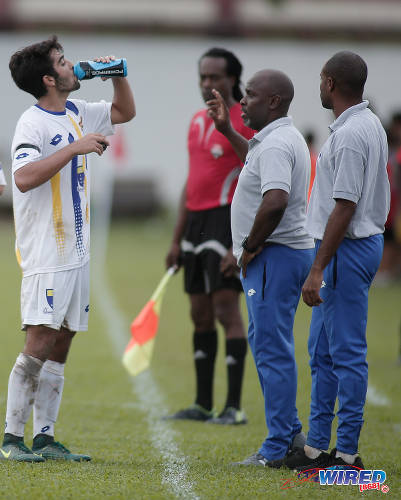 The SSFL disciplinary committee, headed today by SSFL first vice-president Phillip Fraser, invited Fatima, QRC and Shiva Boys to discuss the matter at Carapichaima East only to point out that the letter from the former two schools did not meet the criteria of a formal appeal.
Fatima and QRC retorted that they could not appeal when the initial decision was not properly communicated to them in the first place. And the meeting ended in stalemate with the SSFL committee vowing to officially relay its pardon of Shiva Boys to the general membership.
Wired868 was unable to reach SSFL president William Wallace for comment on the affair.
But, even as the Disciplinary Committee grappled with the protest from Fatima and QRC, St Anthony's put another pot on the fire this morning as principal Maurice Inniss handed in a fresh complaint to the schools governing body.
"They took my information and said they would send it forward," said the St Anthony's official, "and that I would get a response soon… They did not tell me when."
It is the fourth protest against Shiva Boys in eight weeks and the fifth major dispute put before a SSFL committee this season.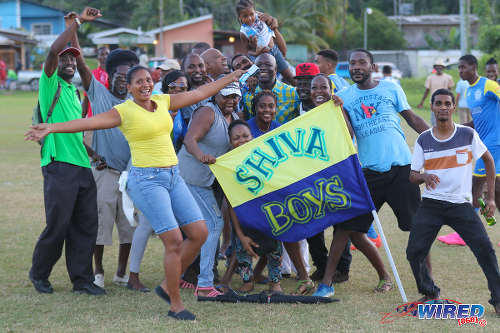 If the defending champions lose them both, they could end up bottom of the table—with four games in hand—and fighting to avoid relegation.
But for their administrative errors, Shiva Boys would now be third with 23 points. Crucially, though, they would have had two games in hand while trailing St Anthony's by just four points; and in line to become the first Premier Division repeat champions since Naparima in 2014 and 2015.
One way or the other, the 2017 season is likely to be a watershed moment for the administration of not only Shiva Boys but the entire local school fraternity.
Upcoming SSFL fixtures
(Wednesday 25 October)
St Anthony's College v Presentation College, 3.40pm, St Anthony's;
QRC v Naparima College, 3.40pm, QRC;
Trinity College Moka v Carapichaima East, 3.40pm, Moka;
Fatima College v St Benedict's College, 3.40pm, Fatima;
Shiva Boys HC v Signal Hill, 3.40pm, Morne Diablo;
Trinity College East v St Mary's College, 3.40pm, Serpentine Road, St Clair;
San Juan North v St Augustine Secondary, 3.40pm, San Juan;
Speyside High are on a bye.
Current SSFL Standings
(Played-Won-Drew-Lost-Goals For-Goals Against-Points)
Naparima            12-9-2-1-28-11-29
St Anthony's       12-8-3-1-38-19-27
Presentation       10-7-1-2-22-11-22
Shiva Boys HC    10-6-2-2-26-13-20
San Juan N          12-4-6-2-25-13–18
Trinity East          10-5-1-4-19-11-16
St Mary's             11-4-3-4-26-25-15
Fatima                 10-6-0-4-14-13-18
Carapichaima E  12-4-2-5-19-20-14
St Augustine       11-4-1-6-22-24-13
QRC                     13-4-2-7-21-28-14
St Benedict's       11-2-3-6-16-25-9
Signal Hill            11-2-2-7-11-21-8
Trinity Moka        10-2-1-7-13-30-7
Speyside High     13-2-1-10-7–43–7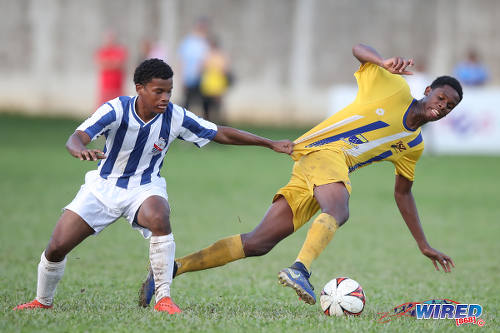 Adjusted SSFL Standings if Fatima College AND St Anthony's College win protests
(Played-Won-Drew-Lost-Goals For-Goals Against-Points)
St Anthony's       12-9-2-1-39-17-29
Naparima            12-9-2-1-28-11-29 
Presentation       10-7-1-2-22-11-22
Fatima                 10-7-0-3-16-9-21 
San Juan N         12-5-5-2-28-13-20
QRC                    13-5-2-6-23-23-17
Trinity East         10-5-1-4-19-10-16
St Mary's            11-4-3-4-26-25-15
Carapichaima E 12-4-2-5-19-20-14 
St Augustine       11-4-1-6-22-24-13
Trinity Moka        10-3-1-6-16-28-10
Speyside High     13-3-1-9-10–38–10 
St Benedict's       11-2-3-6-16-25-9 
Signal Hill            11-2-2-7-11-21-8
Shiva Boys HC    10-2-0-8-7-27-6