There are co-incidences in life that it is sometimes difficult to treat merely as co-incidences.
My revered teacher died on Wednesday last, aged 90. Some years ago, he sent me a document entitled My Last Will with a request that I keep it for him "as an official document." This document did not meet the legal requirements of a will but it was a powerful expression of his wishes, a part of which I can share.
Although he directed at that time that there be no eulogy, his wishes left persons free to write about him although he was indifferent to that because "in twenty years' time nobody but God will remember me."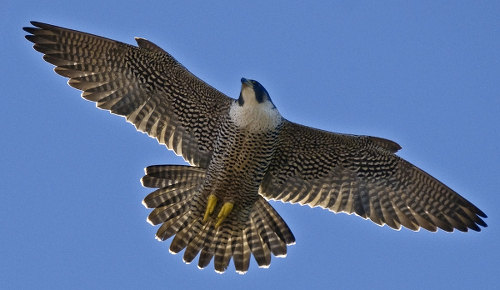 With his typical humility and practical sense, this was a reasonable assessment but that permission was important to me. In recognition of his seminal influence on my life and on these columns, I need to describe a truly inspirational figure, particularly in an era when the accolades of "icon" and "legend" are five cents a dozen.
He was probably the brightest person I have ever met—and I have interacted with some phenomenal brain power here and abroad—but it was the simplicity of his communication that converted his brain power into his ability to teach.
His introductions into the wider world of theatre, poetry and prose were amazing. Although he took us far beyond the set books, he comfortably finished the syllabus. To give two examples: although for Shakespeare our set book was Macbeth, by the time he was finished with us we had at least a superficial knowledge of the other great Shakespearean tragedies, Hamlet, Othello and Lear.
In French Literature, La Machine Infernale (the Infernal Machine) the work of Cocteau was a springboard to taking us into the painters of the time. He showed a copy of Salvador Dali's painting of melting watches to link the output of writer Cocteau to the surrealistic paintings of the same period and to explain the relevance of dreams and fantasy to the surrealist movement.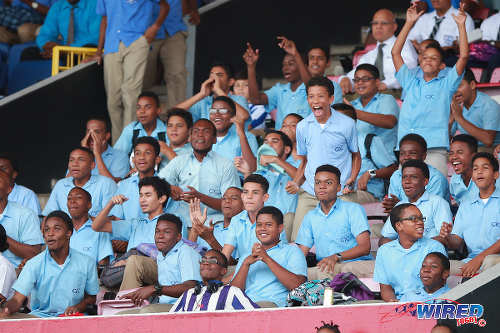 Fifty years after I was in his care as an English and French language and literature pupil, I still remember insights he gave and have used those insights throughout my life particularly in my choice of theatre entertainment, reading material and in composition of these columns. With the advent of the Internet I can revisit things he placed before his classes, refresh my memory on them where it is dim, and enjoy them all over again.
I learned much about objectivity from his attitude. The lifestyles of many of the authors and painters whose work he recommended were a serious departure from his own moral code but that did not interfere with his appreciation of their work.
Now here is a surprise. My revered teacher was Father Roland Quesnel, a Roman Catholic priest in St Mary's College. I, one of his most devoted pupils and one who enjoyed a lifelong friendship with this revered teacher, was a Protestant.
At that time, religious differences mattered to elements with narrower minds within the College authorities, but now is not the occasion to relate those frictions and sometimes discriminatory practices.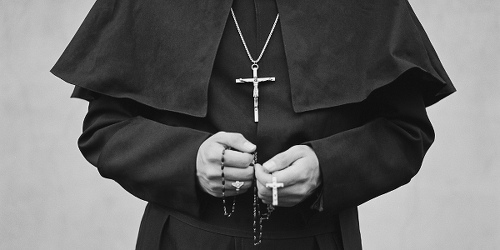 What is relevant was the ability of Roland Quesnel to teach and inspire. He encouraged me into public speaking and acting and into adding History to my language studies so that I left school with more A levels than was customary. I am unable to say what he awoke in me but it worked well for me.
Here is the co-incidence. I live in part in a world of books and paper. I am given to spring-cleaning. A few days before Roland's death I took out of my briefcase—which was being spring-cleaned—a booklet Roland had prepared of his favourite verses and in which he had made a little inscription for me and Kavita, whom he loved and blessed. I read a lot of it there and then.
With acknowledgement to The Windhover by Gerard Manly Hopkins—a favourite poem of Roland's—the embers of life must have become bleak and were finally fading even at that moment.
The Windhover

To Christ our Lord

I CAUGHT this morning morning's minion, kingdom of daylight's dauphin, dapple-dawn-drawn Falcon, in his riding

Of the rolling level underneath him steady air, and striding

High there, how he rung upon the rein of a wimpling wing

In his ecstasy! then off, off forth on swing,

As a skate's heel sweeps smooth on a bow-bend: the hurl and gliding

Rebuffed the big wind. My heart in hiding

Stirred for a bird,—the achieve of; the mastery of the thing!

Brute beauty and valour and act, oh, air, pride, plume, here

Buckle! AND the fire that breaks from thee then, a billion

Times told lovelier, more dangerous, O my chevalier!

No wonder of it: shéer plód makes plough down sillion

Shine, and blue-bleak embers, ah my dear,

Fall, gall themselves, and gash gold-vermillion.