Forget Paul Caligiuri. There is a new legend in the mostly one-sided feud between tiny Trinidad and Tobago and the mighty United States.
W Connection right-back Alvin Jones spectacularly announced himself on the international stage tonight with a goal that will live long in the memory of the United States' travelling players and fans.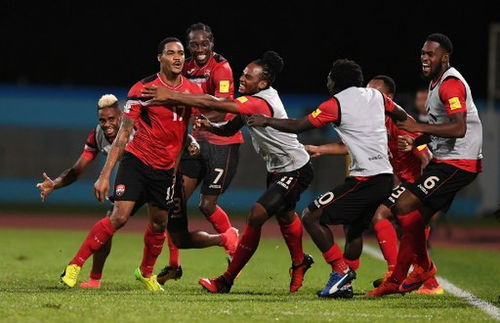 At the final whistle, Trinidad and Tobago had broken a seven-game losing streak to edge the United States 2-1 at the Ato Boldon Stadium in Couva and the North American team were eliminated from the Russia 2018 World Cup at the final hurdle.
The Soca Warriors' own chance of advancing ended a month ago but the loud cheers and dancing in the stands suggested that the home crowd enthusiastically embraced what the Germans refer to as 'schadenfraude'—or what Trinis might call 'bad mind.'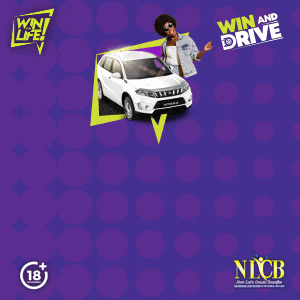 "America, we know we not going to Russia," a nuts vendor shouted to nobody in particular, during the first half, "but allyuh not going neither!"
The score was goalless at the time but how prophetic his words turned out to be. A combination of results were necessary to eliminate coach Bruce Arena's outfit: not only did Warriors coach have to break a nine-match winless streak but Panama needed to defeat Costa Rica and Honduras needed a win against the group leaders, Mexico.
And on a remarkable night of CONCACAF football, all three happened.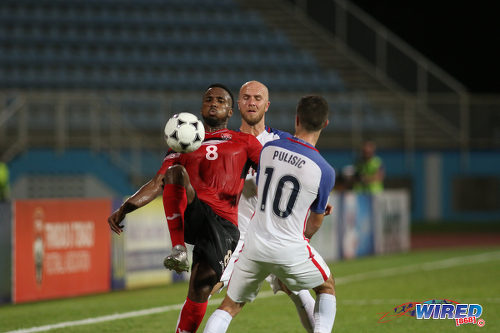 "I think the difference tonight was the concentration for 90 minutes plus," said Trinidad and Tobago National Senior Team head coach Dennis Lawrence, in the post-game media conference. "[…] I'm really proud of the boys and I'm proud for Trinidad and Tobago as a nation."
Although the contest meant everything to the visitors, it had been a low-key affair for local football fans. Or at least it was—until the United States Soccer Federation (USSF) and American journalists posted images of the waterlogged Ato Boldon Stadium surface on Monday morning.
It was a light-hearted ribbing really but it touched a raw nerves with the Trinidad and Tobago Football Association (TTFA) and Sport Company of Trinidad and Tobago (SPORTT)—both already repeatedly criticised for incompetent management—as well as with some supporters who were taken aback at the supposed impudence of their guests.
Suddenly, a football match that was little more than a chore and barely advertised locally had taken on increased significance.
"If you want to see what is really embarrassing," one commenter remarked, "why not look at your own president!"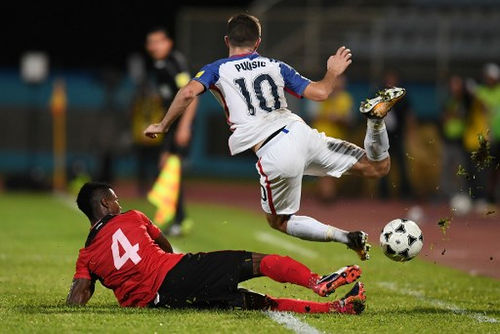 There were barely 3,000 spectators in Couva yesterday at a venue built to hold roughly 10,000; but they came with a specific goal: to see the Warriors ram that perceived insult down the throats of those "Yanks." And, as always, the ghost of November 19, 1989 was lurking.
The hosts started well enough although things might have turned out quite differently if USA forward Jozy Altidore had taken a presentable chance in the seventh minute. Marauding right-back DeAndre Yedlin, an England Premier League player with Newcastle United, played the ball through the legs of T&T's Triston Hodge to find Altidore with space in the opposing penalty box. The big frontman  blasted over the bar on the turn.
The Warriors had no intention of merely making up numbers, though, and, in the 10th minute, Jones engineered a chance at the other end with a right-side cross that forward Shahdon Winchester tried to turn towards goal. The effort yielded only a corner kick.
The pair tried to combine again in the 16th minute but American defender Omar Gonzales anticipated Jones' cross. Unfortunately, facing his own goal, Gonzales only made things worse, as the ball spun off his boot and beat USA goalkeeper Tim Howard. T&T 1, USA 0.
It was an early return on Lawrence's faith in the 23-year-old Jones, whose World Cup qualifying debut last month went horribly wrong after he was ejected within 10 minutes of coming on as a substitute against Honduras.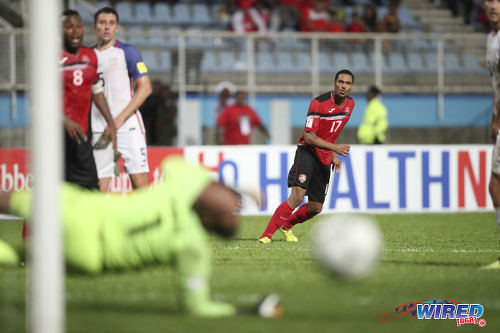 Question marks over Jones' athleticism and ability to defend in one-on-one situations have followed the Connection player ever since he made his international debut under former coach Stephen Hart, three years ago. But, once Trinidad and Tobago are in possession, there is no doubt that his crossing is an asset.
Oh, and he can shoot too. But the world probably knows that by now.
In the 36th minute, an exchange of passes near the halfway line led to Jones taking possession. He was at least 30 yards out but he had space to look up and set his sights. People in the small crowd who have followed the young man in the Pro League would have sat up straight.
What came next was a right-footed screamer that arrowed into the far corner. It seemed to belong in an entirely different match and it certainly illuminated a contest that had, up to that point, been low-tempo and scrappy.
Howard's eyes opened as wide as saucers, the Trinidad and Tobago bench was in uproar and, all over CONCACAF, word of Señor Jones spread like wildfire; the United States were in trouble at 0-2 down.
Just before the halftime whistle, Jones—who had an unsuccessful trial with the MLS' worst team, Minnesota United, earlier this year—took another try from a dead-ball situation, from even further out. Howard spilled it and, if Winchester had been alert, the Warriors might have had a three-goal advantage.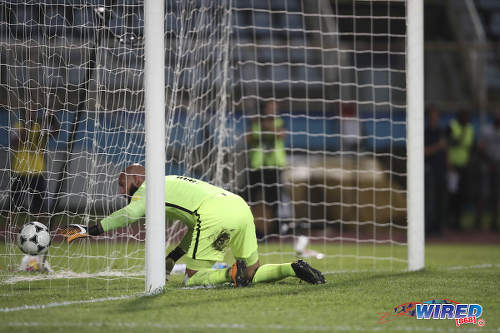 A veteran of three World Cups and once a Manchester United custodian, Howard was rattled and, at the interval, the Americans seemed in greater need of counselling than of water.
The image of muscular players being carried piggy-back over two inches of water on the Ato Boldon Stadium track on Monday came to mind. In the old days, Trinidad and Tobago players would be cowed by the brutish strength and competitiveness of American players like Alexei Lalas, Jeff Agoos and Brian McBride.
But, this week, the bald eagle seemed to have been replaced by pigeons. Or doves.
Tellingly, at the start of the second half, Arena turned to veteran Clint "Deuce" Dempsey, a kid who grew up in a trailer park, raps and, as a teenager, once got into a fist-fight with his New England Revolution teammate and ex-T&T international Avery John, no shrinking violet himself.
The substitution meant tactical adjustments for the Americans and, presumably, as a a result, midfield anchor Kevan George momentarily lost sight of teenaged wonder-boy Christian Pulisic on top of the penalty box.
The little opening was enough. Within seconds, Trinidad and Tobago goalkeeper Adrian Foncette was picking the ball out of his net.
Surely, it was going to get really interesting now. But rather than settle into a trench, Lawrence's Warriors stood tall and kept playing.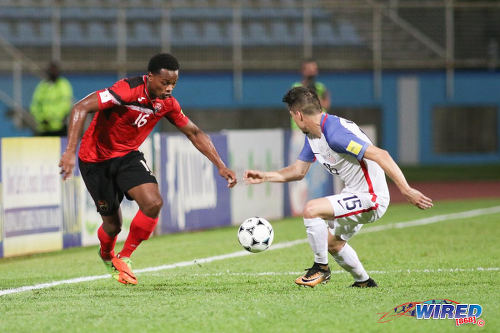 in the 48th minute but for alert defending by Yedlin, T&T's own teenaged dynamo Levi Garcia might well have restored the hosts' two-goal advantage.  Then Altidore headed over. Howard saved from Winchester with his legs. And Foncette tipped a Dempsey effort over the bar.
Two supposedly mismatched opponents were trading punches in the centre of the ring—with the hosts clearly showing no respect for the script.
Make America great again? We'd rather not.
Trinidad and Tobago substitute Kevon Villaroel made a crucial block to deny Dempsey in the 82nd minute while, in the 87th minute, Foncette dived low to make a superb save and keep out a Benny Feilhaber header.
Yet the Warriors might have easily stretched the lead too and the United States were lucky to keep all 10 outfield players on the field a,s in the dying minutes, Gonzales and Matt Beasler took turns in dragging spritely substitute Trevin Caesar to the ground with no defender between them and the goal.
And, at the final whistle, the United States knew that, for the first time since 1986, they had been denied access to the World Cup finals.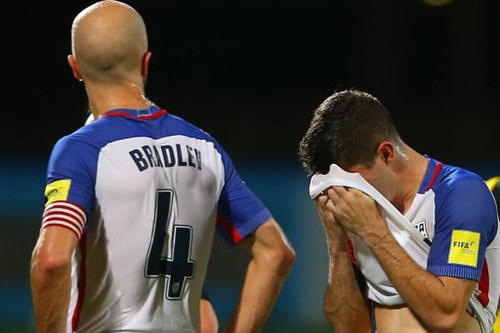 On 19 November 1989, the Americans, thanks to a long-range item from Caligiuri, pick-pocketed the "Strike Squad's" ticket to the Italia 1990 World Cup; as a result, a certain teenaged rising star, Dwight Yorke, had to wait a further 16 years before he finally got to the showcase tournament.
On that unforgettable November afternoon 28 years ago, Jones' father, Kelvin Jones, was an unused substitute. For the policeman, who was a composed and versatile left-sided defender, his chance to experience a World Cup never came.
His youngest son, Alvin—the younger brother of more celebrated teammate Joevin Jones—ensured that, for at least the next four years, the USA's Pulisic will now know how he felt.
(Teams)
Trinidad and Tobago (4-2-3-1): 22.Adrian Foncette (GK); 17.Alvin Jones, 5.Daneil Cyrus, 13.Curtis Gonzales, 18.Triston Hodge (4.Kevon Villaroel 80); 19.Kevan George, 23.Leston Paul; 7.Nathan Lewis, 8.Khaleem Hyland (captain), 16.Levi Garcia (3.Joevin Jones 71); 9.Shahdon Winchester (20.Trevin Caesar 76)
Unused substitutes: 1.Glenroy Samuel (GK), 21.Greg Ranjitsingh (GK), 2.Kareem Moses, 6.Josiah Trimmingham, 10.Duane Muckette, 11.Neil Benjamin Jr, 12.Kathon St Hillaire, 14.Akeem Roach, 15.Jared London.
Coach: Dennis Lawrence
United States (4-3-1-2): 1.Tim Howard (GK); 2.DeAndre Yedlin, 3.Omar Gonzales, 5.Matt Besler, 15.Jorge Villafana (23.Kellyn Acosta 71); 21.Paul Arriola (8.Clint Dempsey 46), 4.Michael Bradley (captain), 6.Darlington Nagbe (16.Benny Feilhaber 83); 10.Christian Pulisic; 9.Bobby Wood, 17.Jozy Altidore.
Unused substitutes: 12.Brad Guzan (GK), 22.Nick Rimando (GK), 7.DaMarcus Beasley, 11.Alejandro Bedoya, 13.Dax McCarty, 14.Tim Ream, 18.Chris Wondolowski, 19.Graham Zusi, 20.Geoff Cameron.
Coach: Bruce Arena
Referee: Marlon Mejia (El Salvador)
Wired868 Man of the Match: Alvin Jones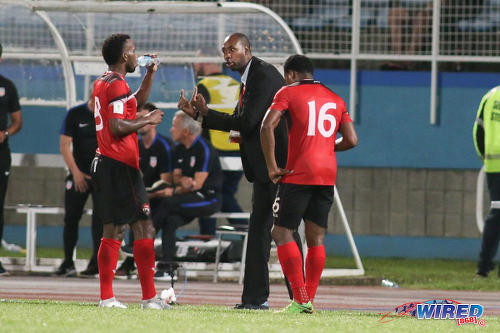 CONCACAF 2018 World Cup qualifying results
(Tuesday 10 October)
Trinidad and Tobago 2 (Omar Gonzales OG 16, Alvin Jones 36), USA 1 (Christian Pulisic 46) at Couva
Honduras 3 (Alberth Ellis 34, Guillermo Ochoa OG 53, Romell Quito 60), Mexico 2 (Oribe Peralta 17, Carlos Vela 37) at San Pedro Sula
Panama 2 (Gabriel Torres 54, Roman Torres 88), Costa Rica 1 (Johan Venegas 37) at Juan Diaz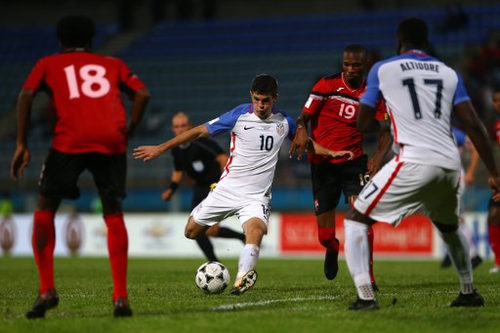 CONCACAF Hex Standings
(Tabulated as Played-Won-Drew-Lost-Goals For-Goals Against-Points)
Mexico            10-6-3-1-16-7-21
Costa Rica      10-4-4-2-14-8-16
Panama           10-3-4-3-9-10-13
Honduras        10-3-4-3-13-19-13
United States 10-3-3-4-17-13-12
T&T                 10-2-0-8-7–19-6