So the Finance Minister's budget presentation is over; we all now know the major highlights. I make no apologies for not offering any red or yellow-tinted responses or comments or analyses. I want to break with the sterile 'This was good' and 'That was bad' tradition and discuss instead what should be the objectives of our fiscal packages and the process by which we arrive at them.
In the last year, even though the price of Super gasoline only increased by 15%, my actual bill for the month almost doubled—despite minimal variation in my commute.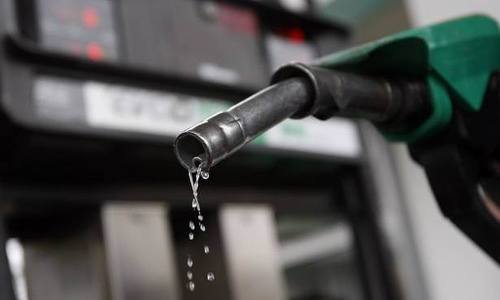 It was obvious that traffic had increased and this was not helped by the roadworks on the CRH or by tinkering with the timing of the traffic lights between the Tumpuna and Piarco intersections. Some days were worse than others with almost 45 to 60 minutes added to my daily commute time in some instances.
I am seeking here to make the point that it is naïve to look at the impact of fiscal adjustments in a linear way. In other words, an adjustment in one area will inevitably have an impact on several other areas and every area can be impacted by unforeseen variables.
To begin, then, I want to make the point that the economists who are given an ear and airtime are completely disconnected from the communities on whose behalf they want to articulate policy. Here's a hypothetical question:
Would these economists articulate a policy which would make their own existence redundant and place them on the breadline or a policy which would see their personal income so eroded that they lose all motivation to even go to their jobs?
We have to find a way to have national budgeting involve people where they live. In the initial stages, it will be tedious and there will be teething issues. However, the technocrats need to move from the abstract concepts of the society and the community to a position where they know Mrs Paul or Mr Rampaul, and both see their faces and know their reality. First-hand!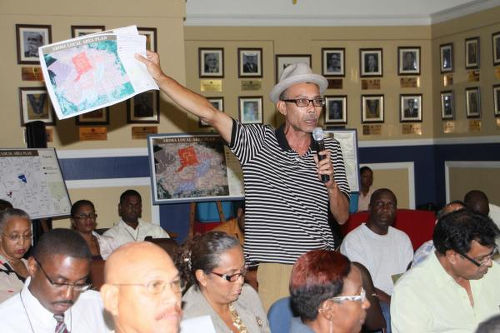 They cannot see this in the Hyatt or the Hilton; it can only be done in the community. The ministers and the technocrats have to drive in the ordinary citizens' traffic, slalom around their potholes, sit in their community centres and put a name and face to the ordinary young man or woman who won't access GATE or who lost his job because it was a "prudent business decision."
Over time, it is my considered view, engagement of that sort will stop the technocrats from theorising and making policy in a vacuum.
We must have a serious discussion on the role of government as well as on what really is a national budget. It seems to me that the latter also ought to answer some fundamental developmental questions. As far as the former is concerned, when did we disconnect the well-being of the people from the State? When did the people stop being the responsibility of the State?
Many have argued—incorrectly, in my view—that this encourages movement towards a welfare state; it is not just my instincts that tell me they are wrong.
While we exist as individuals, we also need one another as customers, as employees or as employers and we co-operate in this regard. We also recreate and there are many other things to be established here.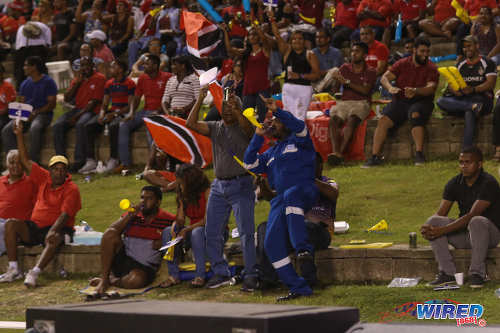 Furthermore, as a collective, we agree to be part of a society and this has implications. Among other things, there are personal responsibilities which we shift on to the structures which govern this society, of which the government is the custodian.
For example, you depend on someone else to provide you with potable water and food. Government policy determines the framework in which this is done. As far as food is concerned, it is government policy which creates a perceived need for imported food at the expense of domestic production and provokes the resultant shifts in our preferred tastes.
In my view, this has often happened as a result of government accommodating narrow business interests.
Finally, we cannot disconnect our colonial history from our development agenda. Our history is replete with examples of groups who joined the fight against oppression and then, the victory won, found favour with the oppressor to defend new-found privileges.
So as you preferably critique or defend or attack the budget, I want to suggest that it is okay to be selfish and consider how it affects you on a personal level. And consider as well whether everyone else is affected, in your view, in the same way.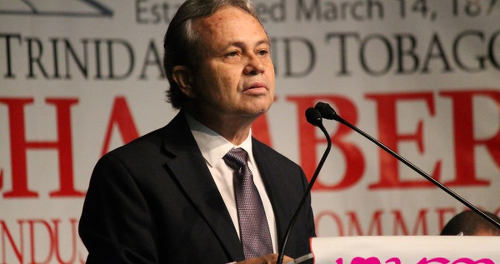 I also urge you to consider the extent to which the views that you are articulating actually reflect your reality or whether you are in fact fighting a battle which is not yours to fight.