The Trinidad and Tobago Super League's (TTSL) bid to bring Brazilian legends Ronaldinho and Rivaldo to a playing field in Trinidad has hit a snag—another one!
Caribbean Football Trust Limited (CFTL), sponsors of the TTSL's proposed "All Star" showdown, have confirmed that the event will now be pushed back by two months, largely owing to the passage of Hurricanes Irma and Maria across the Caribbean archipelago.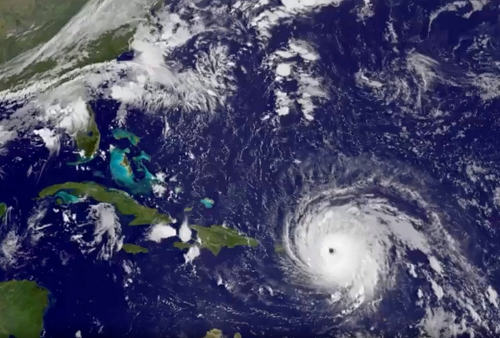 CFTL plans to go on a Caribbean tour to countries such as Jamaica, St Vincent and the Grenadines and Suriname to market its Islands Cup Open tournament. The anchor leg of that journey was set to be Trinidad and Tobago, where two exhibition games were carded to take place on 15 October.
Now, Wired868 understands that CFTL, chaired by former Trinidad and Tobago international player Chris Anderson, have rescheduled all the stops on their regional tour and their new date for the visit to the two-island republic is now 16 December.
"As a result of forced measures and unforeseen circumstances relating to the passage of Hurricanes Irma and Maria and other upcoming weather systems that can further impact our other host countries," Anderson wrote in a letter sent to the TTSL, "we have been forced to reschedule the roll-out of our holistic regional marketing and promotional campaign.

"Please note that this game will be titled 'Soccer Aid to Hurricane Victims,' with all revenue achieved after expenses to be donated to assist the victims throughout the region."
Previously, the TTSL and CFTL had shifted their gala event in Trinidad from the month of September to October to accommodate their headline act, Ronaldinho, who is currently participating in a Futsal tournament in India.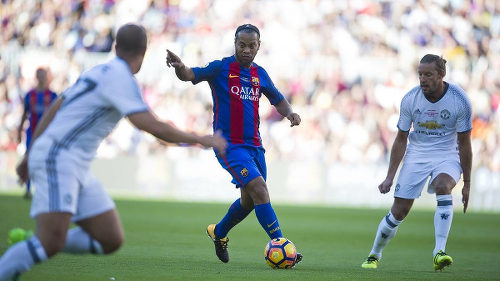 Now, will the former Barcelona superstar be able to find time in his calendar to samba to some parang soca?
TTSL President Keith Look Loy is uncertain as to how the delay will affect the appearance of the high-profile cast but he is hopeful that CFTL will be able to renegotiate any terms smoothly and swiftly.
Former Netherlands stand-out Clarence Seedorf, Florent Malouda, Pablo Aimar and Djibril Cissé are among those whom the TTSL President hopes to see showcasing their wares on local soil. However, not for the first time, Look Loy expressed the view that the Trinidad and Tobago Football Association (TTFA) has not been not treating the matter with the urgency it deserves.
"My presumption is that if they had gotten something from FIFA," Look Loy told Wired868, "they would have told us. It's just stuck in the matrix."
"The failure of TTFA to secure FIFA approval is a real disappointment," he continued. "But in the end, the TTSL looks forward to making its contribution to the reconstruction of those Caribbean countries devastated by the hurricanes."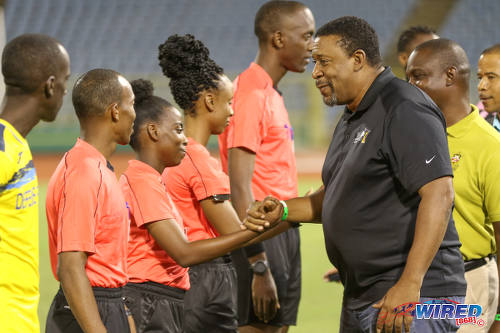 TTFA director Sharon O'Brien told Wired868 that FIFA did acknowledge the TTFA's last correspondence concerning the All-Star event. However, O'Brien indicated that FIFA is yet to give the local body the green light or give a timeframe for when they will respond.
For now, Look Loy remains hopeful that the additional time given by the CFTL rescheduling will be enough to see a 16 December show go on without a hitch.
"[The TTFA] now have all of October and November to organize that," Look Loy said, optimistic and apprehensive at the same time.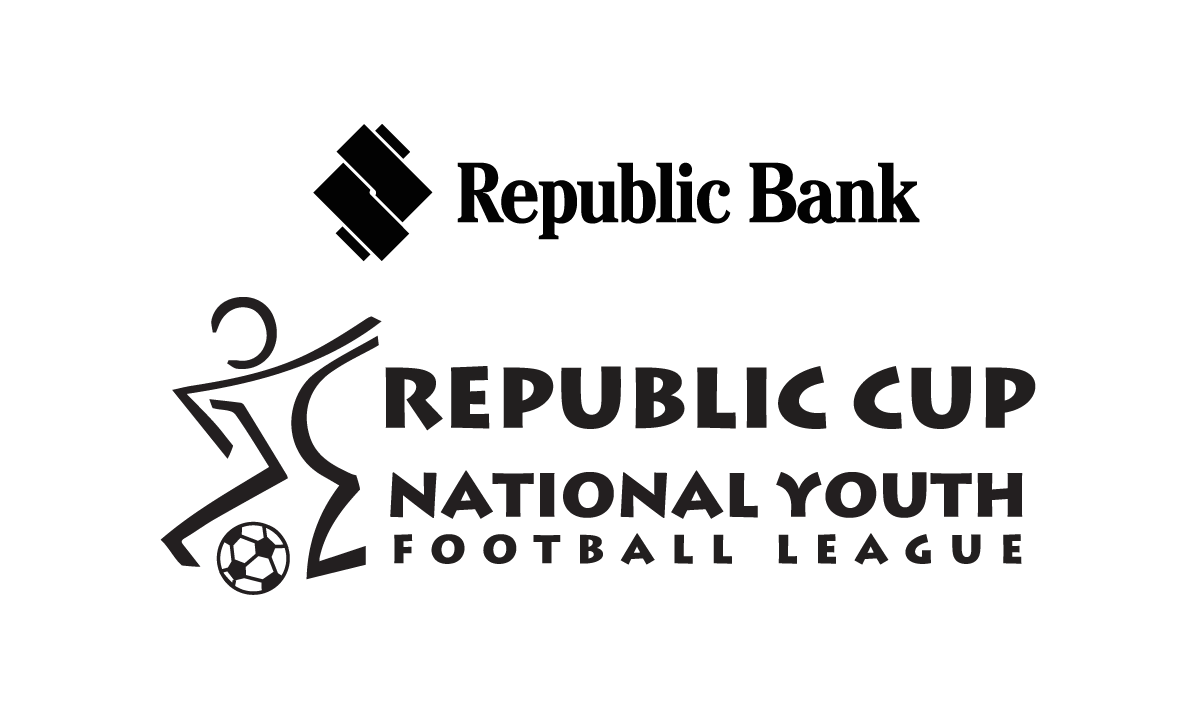 It was only about a month ago that the TTFA and TTSL revealed themselves to be at odds over the proper interpretation of a couple of articles in the TTFA Constitution which focus on the staging of international matches. In a media release, Look Loy affirmed his belief that the David John-Williams-led body had all the power to sanction the proposed All-Star event and suggested that it was misinterpreting its own constitution.
The relevant articles, 78 and 79, of the TTFA Constitution read as follows: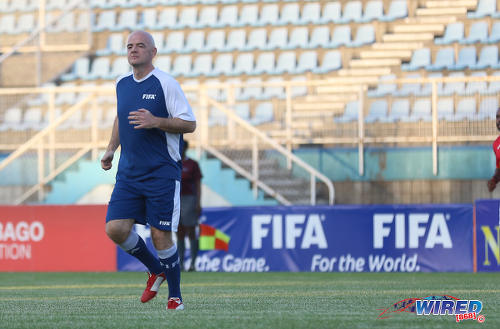 Article 78: International Matches and Competitions

The Authority for organising international matches and competitions between representative teams and between Leagues, Club teams and/or scratch teams lies solely with FIFA, the Confederation(s) and/or the Association(s) concerned. No such match or competition shall take place without the prior permission of FIFA, the Confederation(s), and/or the Association(s) concerned in accordance with the FIFA Regulations Governing International Matches.
Article 79: Contacts

TTFA, its Members, Players, Officials and match and players' agents shall not play matches or make sporting contact with Associations that are not Members of FIFA or with Provisional Members of a Confederation without the approval of FIFA.
The two encounters to which the TTSL and CFTL hope to treat local football fans will see a TTSL All-Star team coming up against a Jamaican Premier League All-Star team while Trinbago Oilers will tackle a World XI that includes, if all goes well, Ronaldinho.
The majestic Ronaldinho once dazzled at Under-23 level against T&T in a friendly encounter. And earlier this month, the 37-year-old showed he still had a trick or two up his sleeves when he scored a cheeky goal for the Delhi Dragons against Bengaluru Royals in India's Premier Futsal League.
But the TTSL standouts aren't planning to be mere on-the-field spectators and they will be aiming to produce some "ooohs" and "aaahs" of their own from the crowd come December. Look Loy confirmed that the new TTSL All-Star team for the exhibition game will now have to be confirmed after the end of the league season in November.
TTSL League One top-scorer Carlon Hughes (Guaya United), T&T Beach Soccer player Kevon Woodley (Cunupia FC) and Rashad Griffith (FC Santa Rosa) will all be hoping to consolidate their spots on the team which was originally named last month. However, they will have to keep an eye out for new UTT recruit Cornell Glen, Petit Valley/ Diego Martin United standout Keron "Ball Pest" Cummings and Ricardo Alleyne and Anthony Parris from the high-flying Prisons FC team which recently sealed promotion to League One.
That's now tentatively all set for 16 December. Will there be a parang samba production courtesy of TTSL and the CFTL in the two-island republic in the run-up to Christmas?
It promises to be a very high note on which to end the 2017 season…