Trinidad and Tobago football fans will be able to enjoy some Russia 2018 World Cup qualifying action and donate to beleaguered regional neighbours, Dominica, at the same time—come Tuesday 10 October at the Ato Boldon Stadium in Couva.
The occasion is the Soca Warriors' final 2018 qualifier and a home match against the United States.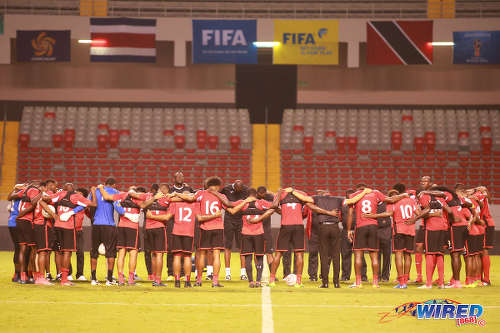 TTFA board member Wayne Cunningham, who explained that he was filling in for press officer Shaun Fuentes during the latter's 45-day leave, told yesterday's press conference that the local football body—in conjunction with the Lions Group of the Caribbean—created an avenue to support the hurricane-ravaged island.
The idea to help, Cunningham explained at the National Cycling Centre in Couva, was raised by Beach Soccer official Yuri Chapman while the Lions Group, which was eloquently represented by council chairperson Nadine Bushell, engineered the concept.
All parties agreed on a four-tier ticket system for the upcoming match, which offers reduced prices for fans who donate items on the Office of Disaster Preparedness and Management's list for Dominica.

Warriors fans can pay TT$150 for an uncovered stands ticket or TT$250—a TT$50 decrease from the last home match—for covered stands. Or they can pay TT$100 (uncovered) or TT$200 (covered) plus donate four items on the ODPM list.
Cunningham urged supporters to take the option to donate goods, which would be collected inside the Ato Boldon Stadium in an area that replaces the fan zone for the Honduras affair.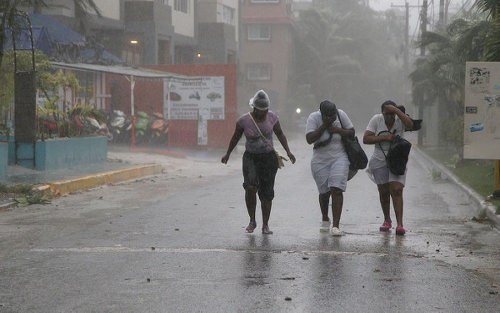 The ODPM's list includes: 20 x 24 Tarpaulins, Collapsible Water Containers (5 gallons), Bleach (1 Litre), Mosquito Repellent, Disposable diapers, Cloth diapers with pins, Baby powder, Vaseline, Baby wipes, Pacifiers, Baby Aspirin, Tylenol, Matches (by the carton), Buckets (5 gallons), Zip lock bags (boxes) and Paper Towels (by the carton).
The ODPM also asked good samaritans to donate cases of: Water, Mops with handles, Push brooms with handles, Disinfectant (1 Litre), Mopping Liquid (1 Litre), Canned Food Items (Sardine, Tuna, Corn Beef, Soup), Packaged dry goods (Cereal, Crackers), Bottled baby food and Rubbing Alcohol (1 Litre).
There was one potential banana skin that was not addressed. Since some patrons were forced to park as far as two miles from the venue before Trinidad and Tobago's contest against Honduras on 1 September, would they be expected to hike with their donations?
Cunningham said the TTFA and Lions are still discussing the logistics of the matter and considering multiple collection points. But there is no firm decision yet.
For now, he suggested that patrons who bring four items for the Dominica initiative will be giving a chit, which will be stapled on their hurricane relief tickets. And the combination of chit and ticket would ensure entrance to the match.
The TTFA has temporarily relocated to the National Cycling Centre and the Aquatic Centre while the Sport Company fumigates the Ato Boldon Stadium for vermin.