One thing that is more fake than fake news is VVIP status in Trinidad and Tobago—but sadly we pay out of the Treasury for the political and social botox that supports the fake status.
Within the past fortnight, five Caribbean islands have been devastated and half a dozen others have been severely disabled by hurricanes Irma and Maria.
Very commendably, our Government and good citizens have led the way in promptly assisting our devastated neighbours and offering to "open homes and pots" to those we can vouch for.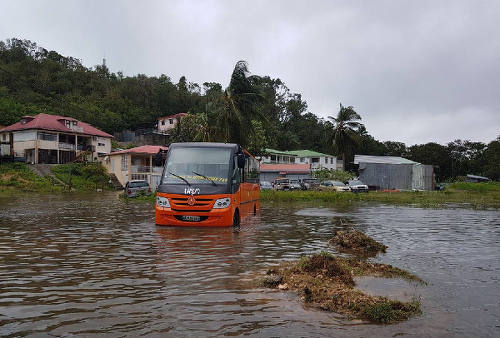 Nevertheless, while all of the death and destruction was occurring in our neighbouring islands, our rulers and VVIPs alike continued with their usual fakery, dysfunctional politics, self-praise and self-aggrandisement—apparently oblivious of their own vulnerability and mortality.
They could do so because here in Trinidad and Tobago we sit comfortably snuggled adjacent to the protection of the South American mainland, essentially hurricane-free. To paraphrase a Russian intellectual persecuted by the dictator Joseph Stalin, "a trick of mortality is that it is frequently unexpected."
The grabbers have neither noticed nor heeded the hurricanes' confirmation of the existence of this trick and the fragility of life and material possessions.
Carl Sagan, the controversial scientist and writer, advised that, "The world is so exquisite, with so much love and moral depth, that there is no reason to deceive ourselves with pretty stories for which there's little good evidence. Far better, it seems to me in our vulnerability, is to look death in the eye and to be grateful every day for the brief but magnificent opportunity that life provides."
My deceased colleague, Deborah John, learned to do just what Sagan advised. I had not yet written about her only because there were so many events pouring out of our dysfunctional governance and grabbing that the demands for commentary on them have been pressing.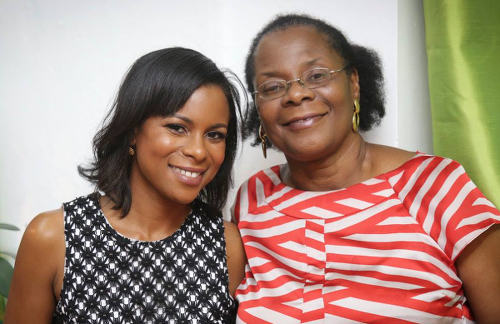 This is my little tribute to her.
Deborah's accomplishments as a journalist and commentator have already been suitably noted after her recent passing. Deborah was significant for me on a personal basis because of her encouragement to persist with these columns.
Such encouragement was appreciated because of the perceived risks associated with calling a spade a spade. It was also helpful because I came to writing late in my career and I therefore welcomed critique from accomplished writers like Deborah.
I had a chance reunion with her while going into the Mas Camp pub after illness had stricken her, and, owing to it, I had a momentary difficulty in recognising her. Subsequently, a messaging relationship ensued, and messages from her would pop up in response to something that appeared in these columns. These messages underlined that we shared an appreciation of our culture, especially our performing arts, and an understanding of the messed up condition of the administration of those arts.
This last fortnight particularly, I would have liked to have had her back and to have retained her as a life coach to put our arrogant rulers in touch with their mortality. My terms of reference to her would request her first to explain to the self-delusional untouchables and unaccountables that money, power and status provide zero protection against the vagaries of life and inescapable mortality; and then to assert that their sound and fury, grabbing and grand-charge, will ultimately leave them empty when mortality does strike.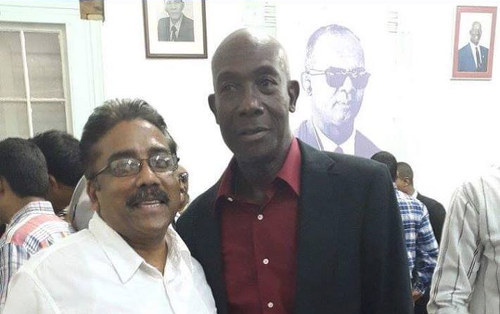 Getting in touch with mortality requires an understanding that, in a flash, one can be not so much a proverbial Emperor without clothes but a Prime Minster without a roof in a hurricane.
What I will reveal about Deborah's messages is a shared discomfort that drives these columns, namely, a disgust for being told stupidness. In her words: "They need to know people not stupid. They think they could hol' we and wuk we with distortions."
Mention of distortions brings to mind another line about tricks, belonging to Baudelaire, the French poet, which was made famous by Kevin Spacey in the movie The Usual Suspects: "The Devil's finest trick is to persuade you that he does not exist."
That is essentially what political parties do, namely, persuade many that no devils exist within their folds but thankfully the fine journalists and editors like Deborah John work to expose them.
The devilish manipulations and manipulations practised within the state enterprise system are now out in the open as a result of good journalism backed up by the prompt attention of a Joint Select Committee of Parliament.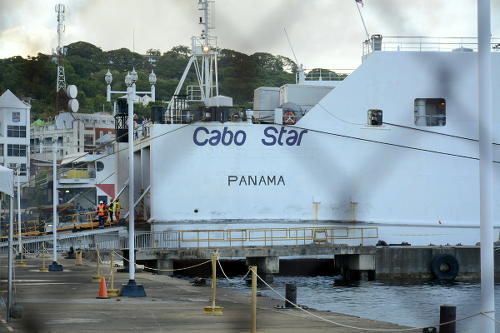 Before the hearings of the Joint Select Committee had finished, the resignation of Mr Emile Elias as Chairman of TSTT was reported in the Trinidad Express three days ago.
His detailed letter of resignation has thereby reached the public domain. It contains a number of startling revelations of grabbing practices that his Board and TSTT's management team were able to curtail and to which I will return soon.