If I didn't so hate the taste of hair, I would recklessly have cocked a snook at Joel Garner and damblayed my much lamented, disastrous, so-far-off-the-mark post-First Test wager.
At Lord's, I was certain, Jason Holder's West Indies were going once more to be blown out of the water. In three days.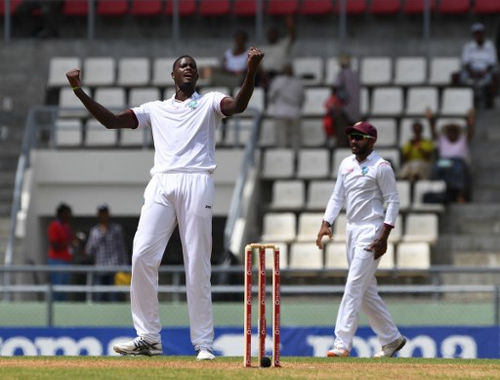 I was wrong; we lost in two and a half! And were it not for the talented Kemar Roach and the gifted Shai Hope, who has shown that he has character too, we might well have lost in two.
The truth is that, after the cutarse at Edgbaston and the debacle of 19 wickets lost in a single day, Headingley came as a revelation to me. But,  I was quite certain, it was atypical, freakish, a fluke, a one-shot, a once-in-a-lifetime event, an aberration, an abnormality, an anomaly, a deviation from the norm, a bolt from the blue—well, the maroon—or any of the other half-dozen options the thesaurus provides.
So winning the bet about another blowout would have given me not the slightest bit of satisfaction. The reason? This team, I now know, deserves better. And neither the current captain nor the current President of Cricket Windies can give them what they should be getting.

I say "the current President of Cricket Windies" but I really want to say "the current President of the West Indies Cricket Board of Control." That takes us back two iterations but it is the correct designation, stripping away the merely cosmetic changes that have occurred since that hated but accurate name was changed.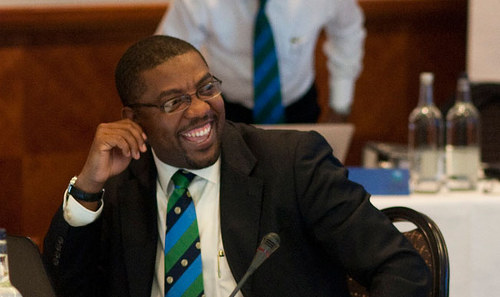 In "Kerry Packer," composed, in case you're not certain, some 40 years ago, the Mighty Sparrow tells us the whole sorry story. He talks to us ostensibly about cricket but it's not cricket he's discussing at all; it is Massa and his mind games.
"They have fame," he scoffs, imitating Massa, "but they want money like me and Gerry so they won't play again in this country."
I say "imitating Massa" but the appellation, I hope you understand clearly, reflects not the colour of the skin but the state of the mind…
"A West Indian cricketer must always be broke," Sparrow sings. "Is then they does bowl fast and make pretty stroke."
If your brain works like mine, you may be thinking that the more things change, the more they remain the same…
"We don't need Andy Roberts, Croft and Garner,"  Birdie mocks, "when we have superstar Vanburn Holder."
The names have changed, the reality has remained the same…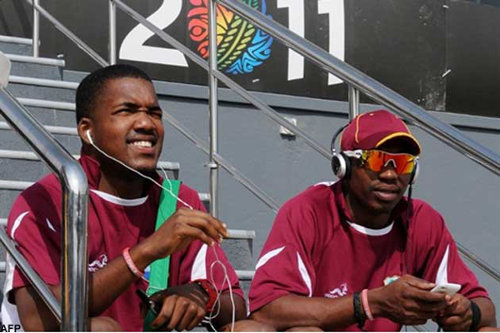 There, I think, we can leave the POTUS—the last letter doesn't stand for "States." And the U stands for 'unadulterated.
Now, hear the US skipper in the post-Third Test interview, responding to a question about whether the team needs "the more experienced players."
"I think we have the best of the lot right now. Darren [Bravo] has done well for us in the recent past. Apart from Darren, I don't think there's anyone else who interested in playing Test cricket, these so-called big names. I think Chris [Gayle] has hinted he would like to play and we'd love to have a guy like Chris. I'm really happy with this squad and I enjoy leading this squad. I wouldn't trade."
Happy getting your ass cut over and over just so long as you're the big man in charge, the HNIC, is that it, Jason? See the parallel?
"…we have the best of the lot right now," says Holder. Here's the supporting evidence from cricinfo:
6.60 Batting average of number three in this series so far from ten outings – the scores reading 8, 25, 12, 3, 1, 8, 0, 0, 8 and 1. Only in one other series batsmen averaged less than 6.60 in a series (minimum ten innings) – 4.40 in the Ashes in England in 1888.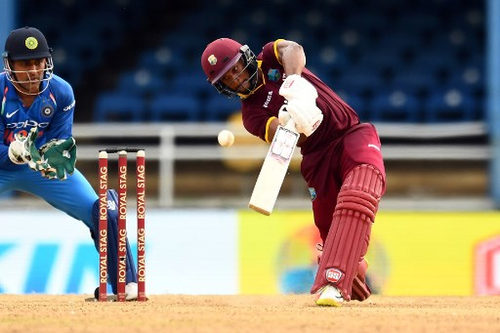 In a piece meant to bring some measure of cheer to Holder and President Cameron and all of us poor beaten colonials, Rob Johnson has this to say: Kyle Hope at number three averaged just 6.83 and wicket-keeper Shane Dowrich scored just 24 runs in the series, in addition to a number of drops behind the stumps. Roston Chase, who had scored three Test hundreds in ten matches before this series, averaged just 13.33 here.
I shall spare you the experience of reading his assessment of Alzarri Joseph and Miguel Cummins; it'll put any West Indian masochist in Seventh Heaven and on Cloud Nine at one and the same time.
Back to cricinfo:
29 Innings since Kieran Powell scored a half-century in Tests. The last time he did so was when he scored twin hundreds in Dhaka in 2012 and in the 29 innings since he has scored only 613 runs at 21.89 with a highest of 49. 84 runs in this Test is his highest match aggregate since November 2012.
Mr Johnson adds the plus that the opener, "without a Test half-century since November 2012, showed some promise in his two innings at Lord's."
Woweeee! Doesn't that make us all feel sooooo much better?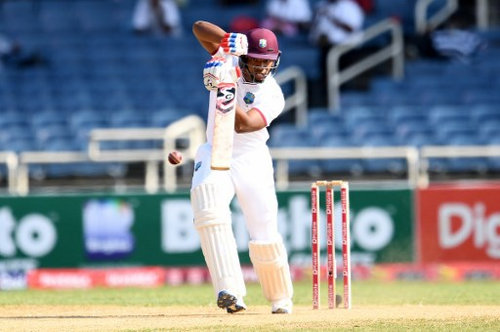 One more stat from cricinfo:
123 by West Indies is their second lowest first innings total in a Test match after opting to bat first. The only lower total came way back in 1931 at the MCG when they were bowled out for 99.
The operative words there are "after opting to bat first." In other words, when we put ourselves in the shit.
The second-last word goes to Mr Johnson who is, not to put too fine a point on it, not too impressed with Holder's captaincy.
Holder's captaincy is still a work in progress, too. He made a significant error on the second day here, failing to have three slips in place to Ben Stokes straight after the prolonged rain break. Stokes edged his second ball and despite the diving effort of Kyle Hope at second slip, the chance went begging. England's all-rounder scored another 36 runs and Windies' chance of a first-innings lead had gone. 
It followed other tactical missteps from Holder, including failing to bowl Bishoo in England's long second innings at Headingley and getting his field wrong to Stuart Broad in England's first innings at Lord's which allowed Broad to make a crucial 39, another potentially match-deciding contribution.
Given time working with Stuart Law, a savvy and smart coach, you would think that Holder should improve in that regard, though.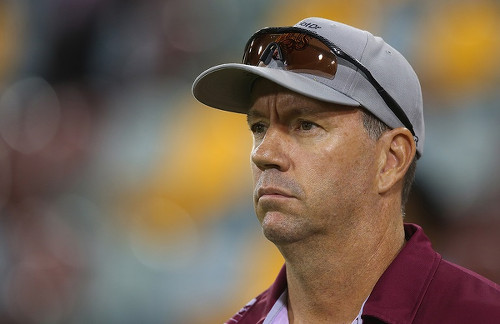 Somebody needs to tell Mr Johnson that this is the West Indies; the law in these parts—with precious few exceptions—is not what is written in the statute books or elsewhere but what you can get away with.
And the only Law that really matters is not Stuart but Murphy's: If something can go wrong, it will.
Did we not make Holder our captain? And elect—and re-elect!—Cameron?