Have you had some wild meat to eat lately? A little lappe, some gouti, maybe some manicou or guana? How about some tattoo, leatherback turtle or perhaps a little Scarlet Ibis?
If you can truthfully answer no that last question, then you're just not in the game—and Trinidad and Tobago is duly proud of you!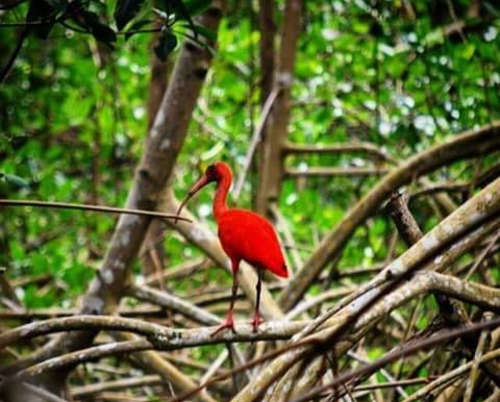 This business of national pride is a complex thing. When one of our women like Janelle Penny Commissiong wins an international beauty pageant or one of our men like Hasely Crawford or Keshorn Walcott brings home Olympic gold, our hearts swell with national pride. The same is true when one of our writers like VS Naipaul or Derek Walcott—ours by adoption only—is awarded the Nobel prize for literature; our national pride knows no boundaries.
As we approach the 55th anniversary of the attainment of Independence, I think it is appropriate to ask whether national pride is only fit to be, like the national flag, unveiled and unfurled when we are strutting proudly on the international stage. Shouldn't national pride be something we show off on a daily basis, arguably in everything we say or do?
Take, for example, our love for poultry; it can come stewed or baked, curried or barbecued, we love it, love it, love it. But when it comes from Kentucky, USA, fried using the Colonel's secret recipes, brother, we're in seventh heaven; ain't nothing like the real thing, baby!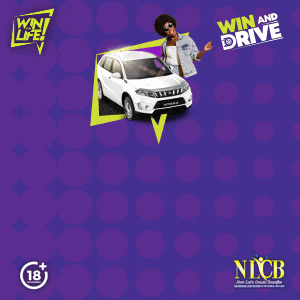 Maybe it's just that we have an appetite for the exotic, anything that comes from outside. That would explain, wouldn't it, our taste for butchering the harmless leatherbacks that have been coming to our shores since before Columbus or perhaps even the nine-band armadillo, which goes locally by the name 'tattoo.'
Not that we are without culinary skill to make the ordinary into the irresistible. In season or out of season, just take a drive up to any of the rivers in the North or the North-East, Blanchisseuse, Caura or Valencia, and let your nose take in the seasoned aroma wafting from the myriad riverside pots. Curry duck is the staple but on a good day there's a variety of wonderful Trini dishes, from lappe to gouti to manicou to guana and, if you're really in luck, deer.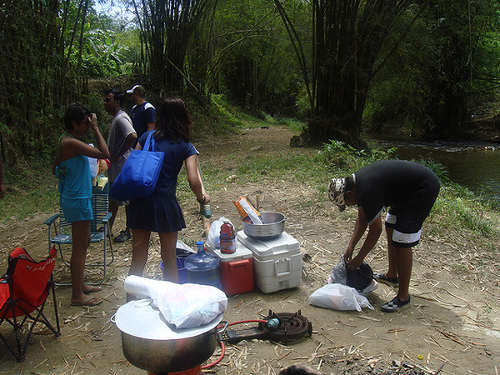 But oh dear, oh dear, it sometimes seems that the more endangered or imperilled the species, the greater the chances of it ending up in somebody's pot.
But don't take my word for it; just ask Anthony Bourdain.
Nothing will get in the way of a good Trini lime, certainly not the law! So to the list of duck and deer, lappe and manicou, guana and gouti has recently been added a new delicacy, the Scarlet Ibis.
Yes, it's true; the Scarlet Ibis is trending now.
Maybe it's not new to the Trini palate; maybe it has only recently been included in international travel guide books on what to eat in T&T. But this national bird, to be found mainly in the Caroni Swamp—which, incidentally, is a Ramsar Site—is a protected bird.
Trinidad and Tobago has been a signatory to the Convention on the International Trade in Endangered Species of Wild Fauna and Flora (CITES) since 1984! Now, under environmental law, any plants or animals that make the Caroni Swamp their habitat are ipso facto protected. Yet, it is a fact that the Environmental Management Authority (EMA) has only recently declared this fast disappearing national bird an Environmentally Sensitive Species (ESS).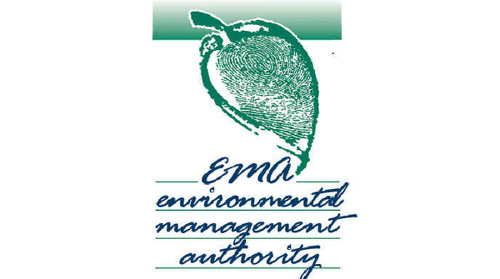 How reactive can you get? If the EMA were doing its job, would it just be moving to protect the National Bird by making it an ESS? I think the EMA's mandate must include the protection and conservation of our rare, threatened or endangered species, whether flora or fauna.
And it must also be required to provide education on and enhance awareness of biodiversity and conservation imperatives. It must not only ensure that such legislation as already exists, such as the Forest Act and the Conservation of Wildlife Act, is enforced but also ensure that such new legislation as may become necessary in light of changing circumstances is enacted asap.
It is worth mentioning that, broadly speaking, environmental crime is wildlife crime; poachers and criminal networks stand to gain substantially from the illegal exploitation of the world's flora and fauna—and at a very low risk of exposure to boot.
It is why Interpol member countries are currently engaged in a number of innovative operations designed to enhance environmental security through Interpol's Environmental Crime Prevention Programme. Successful, these will ensure that the gains from the international trade in wildlife are severely reduced if not completely eliminated.
But even given what already exists as legislation, it is for me totally unacceptable for us to be hearing the clear excuse that there is a lack of personnel to monitor and patrol the relevant areas to ensure that the law is not breached.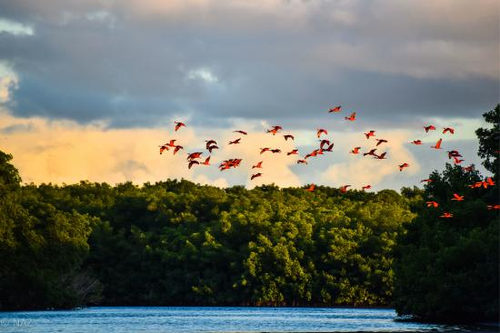 And I am particularly concerned about the National Bird.
I have no first-hand experience to draw on but I doubt that as meat the Scarlet Ibis beats duck or turkey. So the market for the National Bird has me scratching my head. Can it be that it's the Ibis' scarlet plumage that is so sought after? Might the market be Carnival-related or related to haute couture and the fashionistas whom we so often see adorning our televisions? Is it too much nowadays to import synthetic feathers?
Hmmmmmmmmmm…
Whatever the answers to these questions, ordinary citizens like you and me have a duty to be vigilant. If we are indeed to have boundless faith in our destiny, we have to stand side by side and protect our patrimony from those who, in seeking to feather their own nests, would threaten it.
So come Independence Day tomorrow, let us get something red, white and black and wave it as we lustily sing our National Anthem.
And when the parade is done and the band stops playing and we put away the buntings and the banners to wait for the next big national occasion on Republic Day, let us ask ourselves in the quiet of our own consciences whether, in a truly independent nation, in addition to every creed and race, every breed and species should not also find an equal place.
Especially national ones.
Happy Independence, Trinbago!