It's like deja vu all over again. Precious resources have been misused and abused, the Sister Isle has been cheated and mistreated, and morality and ethics—yet again—are all at sea.
And Trinidad and Tobago, once more, is in an uproar at the sight of brazen, stark naked corruption and a reckless disrespect for the property of others.
But enough about "Naughty Honeybee."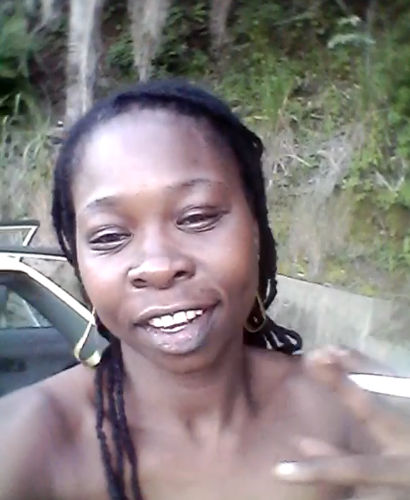 The public ought to at least be equally concerned by Prime Minister Dr Keith Rowley and his ruling party's attempt to make common sense "tap out" as the country picks over the bones of the ferry fiasco.
On Tuesday, Rowley appointed businessman, Christian Mouttet—a man who has probably never made the leaderboard in Pokémon Go, much less collared a white collar criminal—to probe this most sensitive issue involving party financier, deputy political leader and Minister of Works and Transport Rohan Sinanan.
Mr Live Wire still remembers Sinanan as the nervous fellah who, immediately after his swearing-in, told the media: "Just so allyuh know, I ent going and tief anything eh… That not even on my mind!"
It brought an old Latin saying to mind: "He who excuses himself accuses himself."
Even more important, Mouttet's 30-day probe will be done under the supervision of… I meant with the assistance of the Attorney General's Office rather than with members of the Fraud Squad. And the final report will be handed to the Prime Minister rather than to the DPP.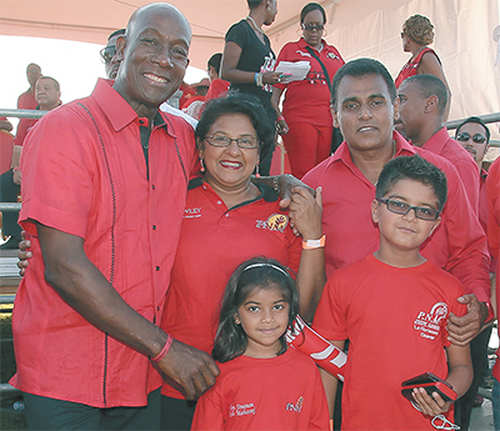 You see, while the Opposition party and skeptics contemplate Mouttet's competence or impartiality, they ignore one key point: Rowley certainly is not impartial; and he is attempting to stage-manage an investigation into corruption at the heart of his own party.
Hear Rowley describe Sinanan's worth to the PNM within minutes of victory at the polls on 7 September 2015:
"One of the big issues in this election, which we have just won, is that we had no policy. But we had deputy political leader Rohan Sinanan, policy and campaign manager for the 2015 general election."
Would it matter if Sherlock Holmes himself was investigating United States President Donald Trump's links with Russia if, once done, Holmes had to hand his report over to Trump?
Let's review the case so far: The Gov't scrapped the Superfast Galicia that served the route between the two islands before finding a suitable replacement—shades of The Donald's war against Obamacare?—then acquired a new ferry with less due diligence than a $5 buy at a flea market, failed to deliver on time and attempted to cover-up the array of mechanical and technical issues discovered which made the ferries totally unsuitable for the job they were purchased to do.
And how has the State responded? By apparently suspending the whistleblowers.
Or, as Naughty Honeybee might explain without the salty adjectives: "Dais how we do… We in the bush and we ent acting stoosh!"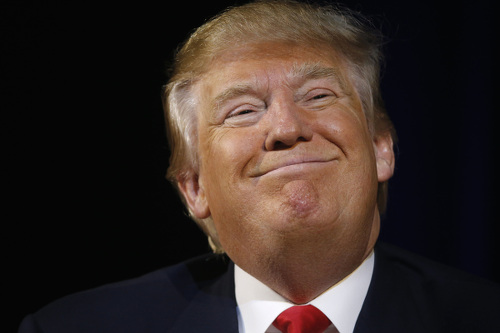 It is hard to shake the feeling that picking between red jersey and yellow jersey on election day is like deciding whether to leave the club with R Kelly or Usher.
By now, we know Rowley's preference.
At Sinanan's 50th birthday party two years ago, two special guests who caused a stir were dodgy contractor Ish Galbaransingh and football racketeer extraordinaire Jack Warner. Both are still wanted by the United States Department of Justice (DOJ) for fraudulent activities and were fighting off extradition at the time.
"Ish has been a friend [for some] time and I have known Mr Warner for years," Sinanan told the Sunday Express. "This is who I am and that is one of my strengths. These people have been my friends. It doesn't mean that anyone can be compromised."
Rowley did not bat an eyelid. In fact, despite his deputy political leader's choice of friends, he made Sinanan his next Minister of Works and Transport—ironically, a position previously held by a certain 'fire trucking' Warner.
Yet when Marlene McDonald showed up at her swearing-in ceremony with a man 'known to the police'—albeit one who, unlike Ish and Jack, is not facing criminal charges… Well, let's say the Big Mac was binned so fast that she must wake up at night and wonder if she dreamt the whole damn thing!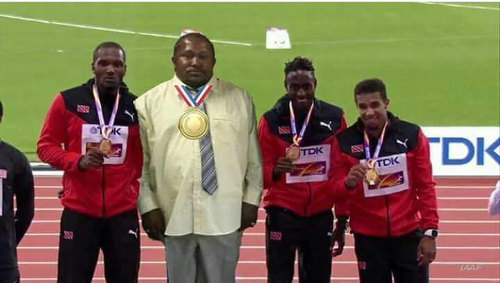 Remarkably, some people wait expectantly for Mouttet's report on the ferry fiasco in the hope that the Government will be more transparent in this matter, which affects it closely, than it has been with the Clico debacle.
Meanwhile, the Port Authority of Trinidad and Tobago (PATT), the Integrity Commission, a parliamentary Joint Select Committee rush—or limp in the case of the IC—for front row seats to the farce. Everyone but the Trinidad and Tobago Police Service.
Common sense tap out. Yuh done know!