The ill winds of deep-seated race and class divisions have blown continuously for more than a decade. Beware of them. Their velocity is increasing.
This warning is not new. I wrote it in October last year. At that time I reminded readers that, for more than a decade, I have been expressing concern that we are sowing seeds of grave future discord.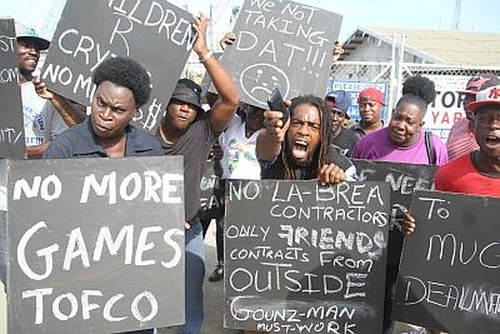 In 2003, in a column entitled "Hatred does not turn back," the concern was expressed this way: "It would be foolish to say that an illegitimate impairment of democracy cannot happen here. One must be concerned when the society is in constant turmoil, is divided by unjust material inequality and is distorted by the drug trade.
"The whole country could become one big wet fete when everything is up for grabs by the disadvantaged, to whom the elected government has become irrelevant."
Since then, three components have been added into the volatile mix, namely human trafficking, increases in international terrorism and the committing of murder most times undetected.
I have never been more fearful for the long-term future of our country than I am now.
Last Wednesday—in the midst of what he described as "the spectacle of Roget and Sabga-Aboud and the posturing of nationalists and our politicians"—Noble Phillip pointed out, in a letter to the editor, that, "there is no value in the competitive victimization game and that we must seek to bond ourselves together to achieve what we separately cannot."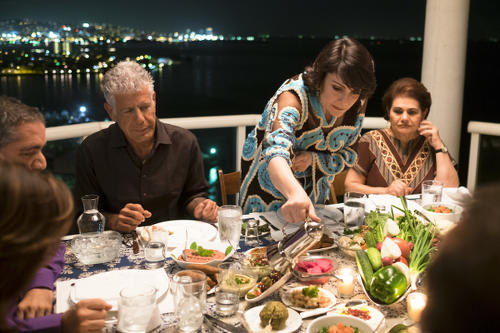 I respectfully endorse this advice before we finally fall over the cliff of mutually destructive hatred, closer and closer to the edge of which we are playing and posturing.
As indicated in recent columns, significant progress is being made in our world of steel orchestral music but there has been so much additional turmoil that I have been deflected from writing about it. That progress is the antithesis of the turmoil besetting us.
"Sometimes rain comes to clean the wounds; sometimes just a drop can overcome the drought."
These are lines from "Vivir Mi Vida" (Live My Life). This was a selection of two of the youthful orchestras at last Sunday's St Margaret's Youth tenth annual Youth Pan Extravaganza. I choose those lines to frame discussion of  the Extravaganza and  to make further reference to the BIG 5 concert.
While the riveting music of Laventille Success Stars Pan Sounds was being played, one of their young pan players left his pan and took up a trumpet to execute part of "Live My Life" with his steel orchestra.
I had left my seat and gone to stand nearer to this outstanding orchestra.  When the young trumpeter was finished, I said jokingly, "If Etienne Charles fall asleep, this boy will take his wuk."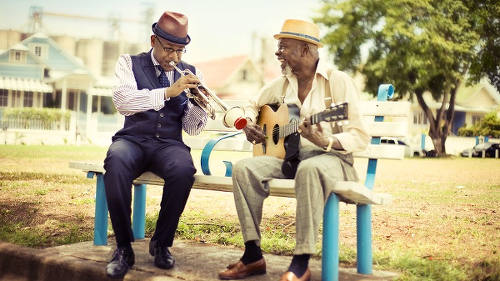 The point of this story is not to single out anyone from among several young maestros; it is to demonstrate the strength and versatility of our entertainment bench.
Like St Margaret's Youth, Success Stars have taken themselves abroad. They have performed in Cuba and have forged musical links with Cuban musicians.
Links made abroad become reciprocal in productive ways when the outside world discovers the quality of our music and our musicians become ambassadors for Trinidad and Tobago.
As a result of St Margaret's performance at Carnegie Hall, an international composer, Brett Abigana, wrote a piece of music for the orchestra. He has confessed that he was moved to heavy tears by the music St Margaret's played at Carnegie Hall because he "had never heard anything like it before."
Dr Abigana was here last weekend for St Margaret's concert at NAPA on Friday and a workshop on Saturday and he also attended the Extravaganza on Sunday. He spoke about his composition, which premiered on Friday.
He entitled it "An Equal Place" because he had found the reference in our national anthem to every creed and race finding an equal place; he thought it unique and inspirational.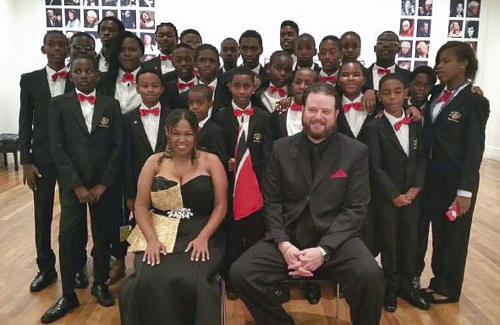 Isn't that ironic, coming at a time when misguided persons are trying doubly hard for us not to live up to the equal place aspiration?
When Natalie Yorke sang GB's (Gregory Ballantyne's) "Calypso Rising" with Exodus at the recent Big Five concert, I shivered. Then in my fevered brain, I conceptualised a musical of Broadway proportions entitled "Outta Dem Barrack Yards," taking all of our music "to the mountain" and revealing the sounds "born in chains and tears, reaching out for tomorrow in a world vibration."
Our musical output is abundantly available to overcome the drought of constructive investment ideas for our future and to fall like the rain to clean the now open wounds of our society.
Dr Abigana said of St Margaret's Youth: "There are very few ensembles I would drop everything to write for."
This is but one testimony that there is truly a profitable world vibration out there for us when investors in the arts, composers and writers bond together with our performers.