The major business groups last week reportedly temporarily arose from their customary  indifference, alarmed by the prolonged and unrestricted crime spree.  In passing, it should be noted that it is apparently the rising cost of doing business in a crime-ridden environment that has set off the alarm from slumber this time around.
The President of the American Chamber of Commerce (Amcham), with reference to a written communication sent to the Prime Minister, claimed that the business groups were engaged in a number of positive activities. Inherent in most of these claims are a number of self-imposed limitations on the approach of the business groups.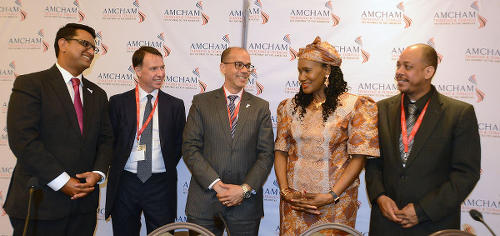 Two of the statements produced cynical amusement for me, the first being this: "We're not pointing fingers; however, we're all in this together and we hope to contribute to solutions."
Well, I don't know how one makes an input into changing a negative status quo without "pointing fingers" at the acts and omissions that have produced the problems said to be plaguing the society.
It is equally baffling to me how one could attack the problems without identifying, however respectfully, those responsible for the relevant acts and omissions.
By the "not pointing fingers" statement, the business groups are taking in front for fear that the politicians—who have to consider their recommendations—will tell them that they are being "political" and that they may be victimised as a result.
It seems that business persons are averse to risking the loss of a few dollars of business when pursuing any initiative to reverse the downward spiral in respect of which they are complaining. Such a fear of loss is irreconcilable with the robust pursuit of the objective of forcing politicians to deal with pressing problems.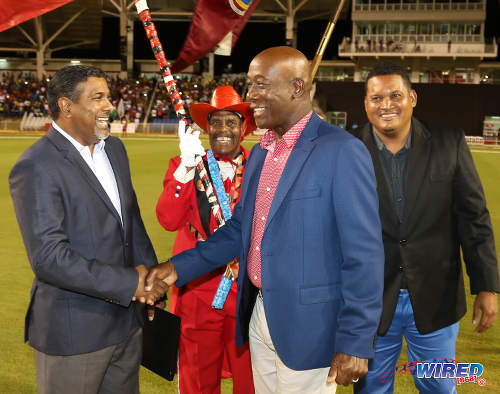 I write as one whose business has sometimes been sanctioned by the withdrawal of consideration for engagement by the State and its agencies on account of opinions expressed. Individuals tell me "Keep on writing" and "You brave, boy."
It would be more meaningful if they would put some of their personal clout into public support of the causes which commentators pursue, such as the current crisis in the judiciary, which is affecting the institutional reputation built on the output of the competent and hard-working judges.
Observing that so many of the statements of the business groups reflect a combination of jargon and cliche, may I insert the cliche that "You can't make an omelette without breaking eggs." Touting "support " and "assistance " for what is currently in place is attempting not to break the egg within which the white and the yolk comfortably nestle.
That reflects no real desire to critique and alter the status quo of failed Service Commissions, an ineffective police service, a failed education system and a lack of a coherent social and cultural development policy.
As frequently indicated in this column, the cultural sector contains critical elements of salvation for violent crime. What investments/philanthropic proposals are the business groups examining for suitable application to this sector in the form of carefully managed and accounted for incentives?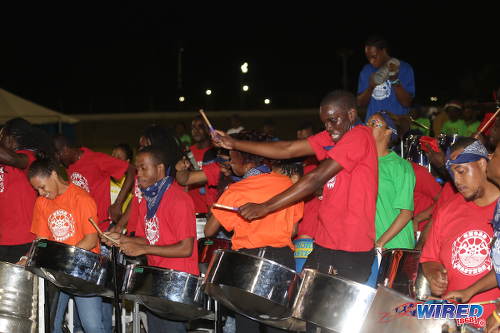 Regarding an example of investment in the cultural sector, Methanol Holdings Trinidad Limited fully supported the successful appearance of St Margaret's Boys' Steel Orchestra at Carnegie Hall, New York City. This investment has borne significant fruit beyond our narrow island shores,  a subject to which I shall return as a result of activities this weekend
The business groups also stated: "The social compact between Government and other sectors could also apply to finding solutions for problems like crime."
I ask rhetorically what "social compact"? Is it the one that includes the frequently shady state enterprise system, from which juicy contracts can be obtained, if silence or fawning reigns?
It is not harsh to refer to what the business groups are purporting to do as temporarily arising from customary indifference. Immediately upon reading the report of these anti-crime initiatives by Gail Alexander in last Sunday's Trinidad Guardian, I recalled that more than a decade ago—when the Patrick Manning Government was first letting crime run out of control—the business groups had a ramajay at that time, but then went back to sleep.
Fortunately for me, I did not have to look back at my commentaries from that time. Not only had Gail Alexander confirmed my recollection in her report, additionally in the Express last Wednesday, fellow columnist Andy Johnson, built on Gail's confirmation and provided a detailed account on the last "initiative" towards crime-fighting by the business groups in the years 2003 to 2004.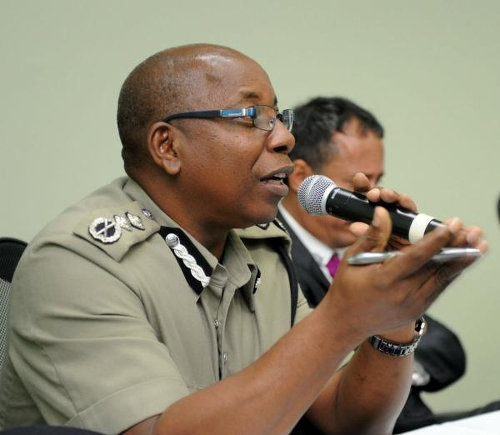 Andy's commentary concludes that we are in the same position "with citizens prominent and peasant, at one, in a collective sense of fear."
My take on all of this is simple.  The so-called validating elites are unwilling to do their part to mobilise and sustain public opinion to drive the politicians, whosoever is in office, towards resolution of problems.  Pop-up statements won't cut it.