Now that Bret has blown over, many of us breathe a sigh of relief. We can take a deep breath as we crawl from the confines of our dry, safety zones to engage in the post mortem analysis of what to some was a storm in a teacup.
Others are not as fortunate as they remain waist deep in muddy waters with scattered creepy, crawly creatures; they remain breathless.
My post mortem begins with seeking to clarify what precisely constitutes a 'natural disaster'. For too long this nation has been operating under the premise that "God is a Trini."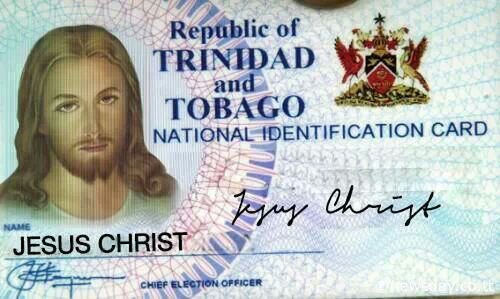 While this may be humorous, many seem to hold this as some ordained truth. A young man someplace in Vega De Oropouche sitting on the trunk of a submerged car, smiling, says that most of us manage to maintain our sense of humour, despite adversities.
It is also an indication of our recklessness combined with our inability to understand the seriousness of the matter at hand.
Nonetheless, natural disasters must be understood as separate from man-made disasters. I hold and maintain that most of what we call 'natural disasters' in Trinidad—in particular, floods—are really man-made disasters.
Having been involved in assisting persons affected by floods in the past, the knee-jerk response from governmental agencies has been distributing food hampers to people whose kitchen appliances were still under water. I have also watched while the regiment distributed mattresses to 'needy persons' where persons would 'need' as many mattresses as one could carry.
This was practiced year-in year-out, with no accountability. I observed first-hand where an individual went around the corner with four mattresses on his head, announced to others unaware that 'they giving out mattresses round the corner' and everyone proceeded to collect as many as they could carry.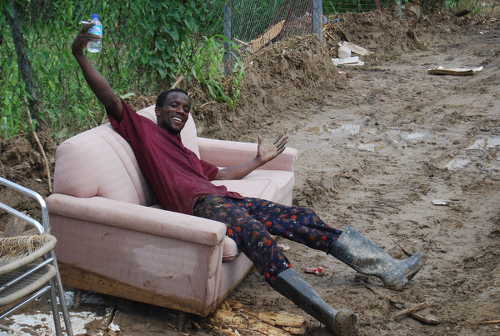 This arrangement has characterised the government's response to 'natural disasters' for years on end. Meanwhile, the real issue is never addressed.
It is my analysis that a disaster cannot be 'natural' when persons willingly and knowingly build in flood-prone areas, then hold prayer vigils, annually, to escape floods. This is sanctioned irresponsibility of the highest order when we are known to have two seasons in a tropical climate: dry season and rainy season.
One may recall part of the Manzanilla road being washed out recently, along with a home on the beach. The owner all but demanded that the government rebuild her home. I am not a religious or even a spiritual person, but one of the good books speak to the man who built his house upon the sand.
To build in flood prone areas and then hope that one will not be flooded surpasses sheer ignorance. That the authorities—be they town and country, regional corporations, boroughs, et al—continue to deal with such on an annual basis is frightening and irresponsible to say the least.
The same people get flooded out and need assistance as part of an annual ritual. As long as either governmental agencies, NGOs and/or private citizens continue to 'donate' to these annual rituals, persons who claim victim status will come to believe that they are entitled to such assistance with each rainfall.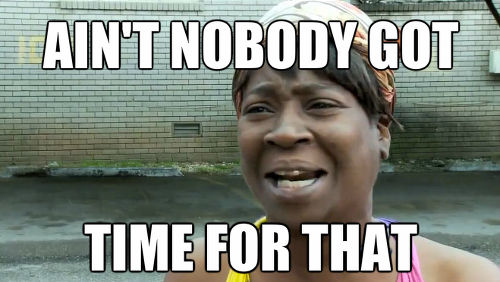 This nation has 'farmers' who have gotten wealthy from government subsidies by claiming to have lost millions in crops when they never planted anything; the evidence having been 'washed away.'
One of the hallmarks of a nation acquiring 'developed nation' status demands that citizens move away from irresponsible behaviour.
The challenge is how do we get citizens to:
stop believing that God is a Trini;
understand that their actions have reactions, often with serious consequences;
stop engaging in such reckless and irresponsible behaviour in the future.
Does the government have a responsibility to its citizens; and what precisely is that responsibility?  Furthermore, where does government's responsibility end and individual's responsibility begin?
Dr Rowley spoke briefly, recently on the role of government. But, as citizens, we too have a responsibility—if only to ourselves and our families—to ensure their safety by not placing them in harm's way.