Trinidad and Tobago football has two absolutely crucial World Cup qualifiers coming up and we have to find a way to get two results. It will not be easy but I'm sure we all know that.
Let's go back for a quick look at the last two qualifiers.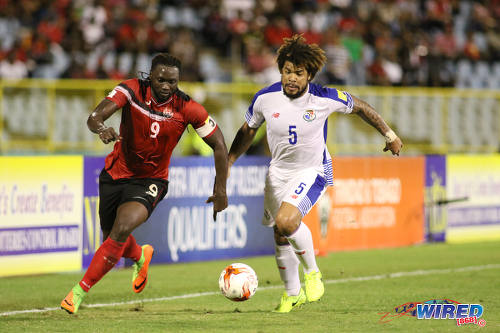 Against Mexico, I think we missed a golden opportunity to get three points. Technically, Mexico are above us. But even if they are better than us, in football one and one do not always make two, so I strongly believe that we should have earned at least one point at home. In my opinion, we needed to be a bit more adventurous.
Mexico played well within themselves and would have been very happy with a point. They were in control of the game while not dominating it. I think we needed to be cuter tactically and realise that we could've been a bit more attacking.
I suspect that new coach Dennis Lawrence was a bit too wary about being too open. However, I believe such openness is crucial to winning your home games as it is very difficult to get three points away from home.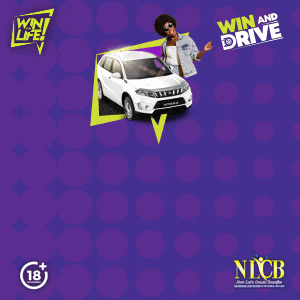 In the event, we conceded from a set piece and I'm sure the coach would have been livid. That was a total lapse of concentration and if we are not fully focussed and repeat that kind of error against the USA, they will, I am certain, punish us.
It is true that we had a good Joevin Jones goal chalked off but that's football; in this game as perhaps in all team sports, I believe these things eventually even themselves out.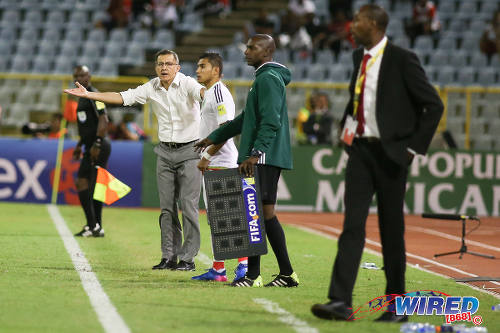 Panama are a decent enough team but I predicted we would beat them as historically they don't travel well. They tend to struggle away from home and I believe we are marginally better than them, especially when we are at home. We never looked like losing the game. However, we were never in control and that can be dangerous.
The possession stat read 52 – 48 in Panama's favour. In my opinion, possession is important; the team that keeps the ball better usually wins. Usually. Not all the time but most times.
To beat the USA, we will need everyone to play well. There can be no passengers and we must be compact when we don't have the ball. We must also be very sharp from the first whistle. When we played them in the States 12 years ago, that was our Achilles heel. They were razor-sharp from the start and, not surprisingly, they scored after just two minutes. Our sluggishness and nervousness allowed them to create chance after chance. They were much better than we were and we lost 1-0.
I read that Lawrence has said that he intends to go toe-to-toe with the opposition. I would be personally wary of that because they are technically and tactically better than we are. Clint Dempsey is a very good player, Michael Bradley has a terrific engine and the imperious kid Christian Pulisic is hugely talented and a joy to watch.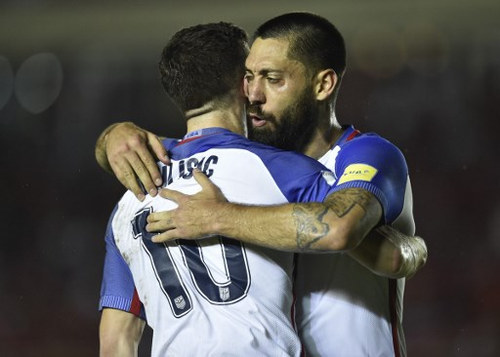 We cannot afford defeat on Thursday.  We also cannot concede a goal early as that will be disastrous. We must match their intensity first and foremost.  And from the outset. If we can remain concentrated and stay in the game, we will, I think, have a chance of earning three points.
Achieving a positive result will require intelligence and careful game management. The right tactics and good concentration will determine whether we win, draw or lose. Our defence line must be compact and smart.

The likes of the two Joneses—Kenwyne and Joevin—and Jan-Michael Williams must play well. Sheldon Bateau and Daneil Cyrus need to be switched on. I believe if all these major players are fully concentrated, we will have a chance in Colorado.
Costa Rica away is also a difficult game. I remember when I played in Scotland and we went off to play these games, my teammates would say those teams are not very good and all that rubbish. I used to say to them that I would back Costa Rica to beat England or Scotland in San José. During the 2014 World Cup when England, having been second-best for most of the game, could only manage a draw against Costa Rica, they realised the truth of what I had been telling them.
I received dozens of apologies!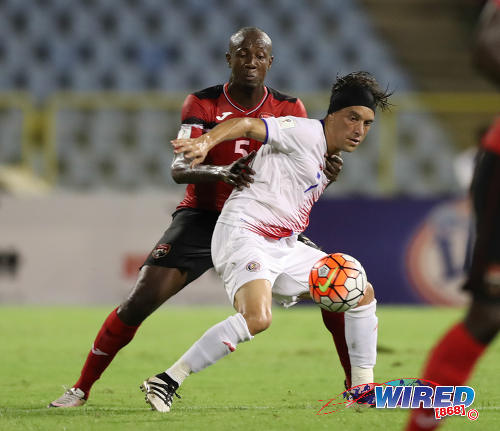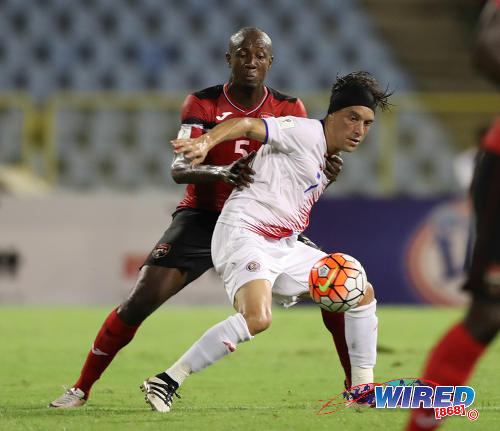 Costa Rica are a very good team and very strong on their own patch. They play at a high tempo and keep the ball well. With Joel Campbell, Bryon Ruiz and Christian Bolanos, they carry a real threat.
But I believe we have a genuine chance in this game in San José. The Costa Ricans know that they are better than us and I think they may underestimate us. We can surprise them if we take whatever chance(s) we create, even if it's just a half-chance.
Kenwyne must hold up the ball well and the pace of Joevin Jones will be crucial. The atmosphere will be hostile but we must remain calm. We will also need to start well and match their intensity straightaway.
I have to repeat it again: we must stay in the game. To give ourselves a chance of getting one point or three, Jan-Michael and his defence must play well. Our concentration and discipline must be spot on from the get-go and we must play 11 vs 11 from the first whistle to the last.
Although these two games are so crucial, we once again have a controversy in the dropping of Cordell Cato that will most likely adversely affect us. I have read on social media some people saying the manager was harsh. While there are two sides to every story, I am certain the manager would have made it clear wives and/or girlfriends are not welcome in the camp.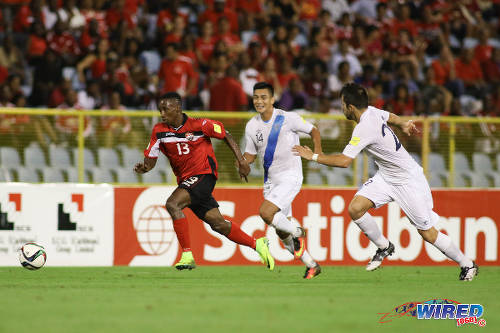 That being so, Cato is wrong 100%. End of text.
If we get no points from these two games, it will be almost impossible to qualify. But I believe that, even if we get one of the six points up for grabs, we can still have a chance—albeit a slim one. Our situation will also depend on how the other games go.
I would personally like to see the top two teams dominate, so it's a real dogfight for the remaining third and fourth spots.
But starting on Thursday, the players have to fight like their lives, all of our lives, depend on the next two results.