Neither Brian Lara with his multiple batting records nor Curtly Ambrose with his deadly destructive 20.99 ODI bowling average was deemed good enough to make the final ESPN World XI. Joel Garner, whose ODI strike rate is an impressive 50.8 and whose average is even more impressive at an incredible 20.97 didn't make the cut either.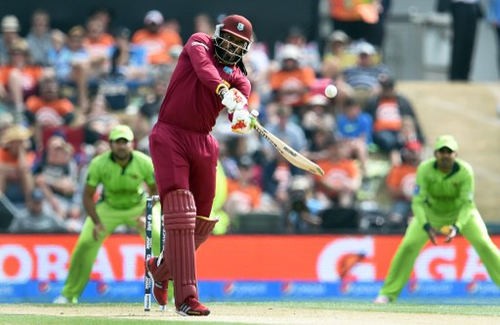 India gets two picks and Australia, England, Pakistan, South Africa and Sri Lanka get one each. But Andrew Miller's "all-time T20 XI that might represent cricket in an intergalactic showdown" contains no fewer than four West Indians. And neither Dwayne Bravo nor Kieron Pollard nor Sunil Narine is one of them.
The line-up is Chris Gayle, Virat Kohli, Vivian Richards, AB de Villiers, MS Dhoni, Garry Sobers, Wasim Akram, Shane Warne, Malcolm Marshall, Derek Underwood and Lasith Malinga.
The UK Editor of ESPNCricinfo merely identified his 11 players and offered a brief justification for his selection of each. He does not discuss other possibles or name a captain, leaving that task, presumably, to individual preferences and biases.
Significantly, each of the first seven players on the XI has been his country's officially appointed captain in some format. And an eighth, Shane Warne, has been a stand-in captain of Australia's Test side.

Akram's inspirational qualities as leader have more to do with country than cricket, Gayle became West Indian captain by default and Richards blackmailed and bullied his way to the West Indian captaincy.
("They're obviously saving it for some little white boy," he is reported to have said when the then West Indies Cricket Board of Control as it then was appeared to him to be dragging its feet over naming him as Clive Lloyd's successor. Or words to that effect.)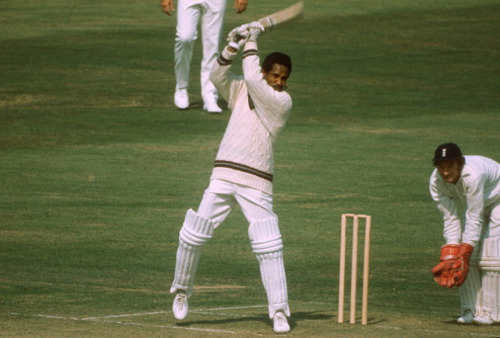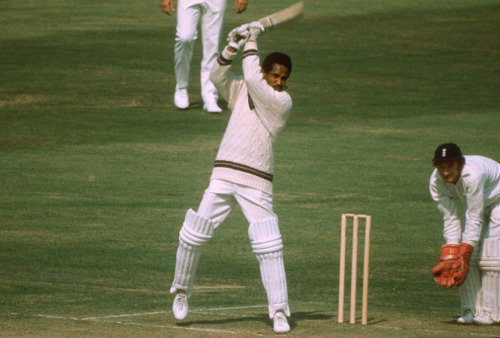 ABV, who has enjoyed some success as South Africa's captain. does not, in my view, come into the reckoning. Nor, for all his success with India and RCB, does Virat Kohli. And it has nothing to do with the fact that his star-studded Royal Challengers Bangalore side is currently languishing at the bottom of the 2017 IPL table.
It is entirely possible that, ten years from now, Kohli's impressive record may force us all to reconsider. But he hasn't quite convinced me yet that he has what it takes to be successful as captain of a non-India team,
For me, it seems that there are really only three possibilities; the choice comes down, I think, to Dhoni, Sobers and Warne.
Miller's choice, I suspect, would be Warne, "arguably the greatest spin bowler in the universe."  Here's what he has to say about him in discussing his inclusion in the XI:
"With one of the greatest game-brains ever conceived, (…) as an ever-conniving captain of Rajasthan Royals, he chivvied his unfancied squad to the inaugural IPL title in 2008."
The popular choice, I feel, would, however, be Dhoni. He has a truly enviable record of achievement as India's captain as well as in the IPL. Miller mentions that he "captained India to the inaugural World T20 title in 2007, before hitting the winning six in the 50-over World Cup final four years later" but it's merely en passant.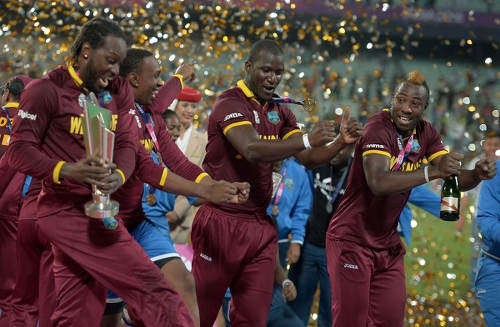 If winning the T20 world title were a serious recommendation for the captaincy of this team, the XI would have had to include Darren Sammy, who led West Indies to not one but two titles in four years. As captain!
I'm not going either with Miller or with the crowd; I'm not looking past Sobers.
True, he has only won a small percentage of the Test matches in which he played as captain. But I submit that that was because, in the 1960's and 70's, he was already a T20-type captain, seeking to squeeze every ounce of entertainment out of the existing situation and hoping that but not worrying whether his team would come out on top in the end. He hated the attritional I-don't-want-to-lose kind of captaincy that was so popular at the time.
I'm not speculating here; he describes it in great detail in the chapter of his 2002 autobiography entitled "Boring England."
I'm going to go further. Let me first point out that Miller's selection of four Caribbean players is tacit recognition that West Indians are far and away the best players in this format; four is twice as many as the next best figure, India's two. And as a percentage, we're talking almost 37%.
I'm thinking that Miller was not unmindful that both New Zealand and Sri Lanka would have gone unrepresented had his number 11 not come from one of those countries. And I'm not sure that he wanted to run that risk.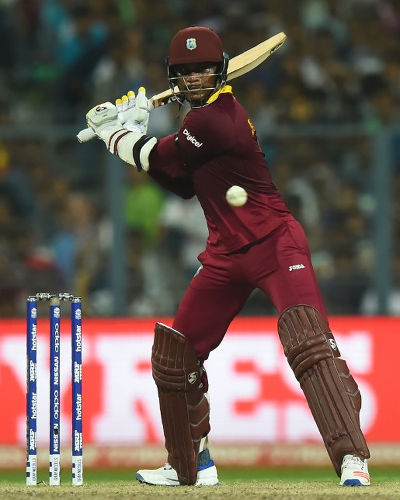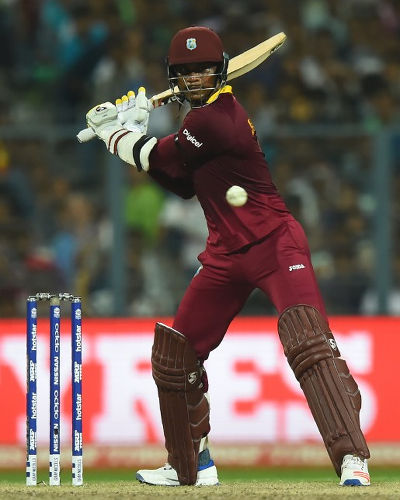 I'm aware that Sri Lanka's Maliga has truly striking T20 figures of 19.65 (ave.) and 16 (S/R). But I am no less aware that there has only been one more savage demolition job on a pace bowler in an international final that the one carried out by Marlon Samuels on Malinga before his home crowd in the 2012 final. That was the job done on England's Ben Stokes by Carlos Brathwaite in 2016.
I'm unaware that anyone has ever been able to do anything like that to either of the two West Indians. But had Miller gone with Garner or Ambrose instead of Malinga, (ODI ave. 33.15 and S/R 51.5) an easily defensible choice, that would have brought the Caribbean percentage of the 11 picks up to almost 45!
We can't have that, can we? Remember the "these West Indians have no brains" throwaway line that Sammy's men rammed down Mark Nicholas' throat?
I'm not afraid to say, however, as CLR James said of Gerry Alexander's underachieving West Indian side almost 60 years ago, that to have any chance against the rest of the universe this intergalactic team needs a black man to lead them.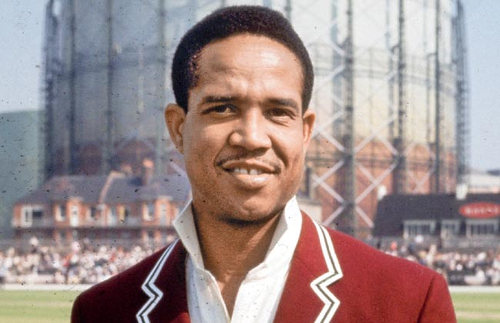 Editor's Note: Click HERE to see ESPN World XI.