On Sunday, when I checked in at the Oval on Facebook. there was a solitary comment on my post.
"You have more patience than Job!" it read.
And I thought to myself it is hardly about patience. There is a secret, though, to watching West Indies cricket. To paraphrase Dr Banner, I am always frustrated!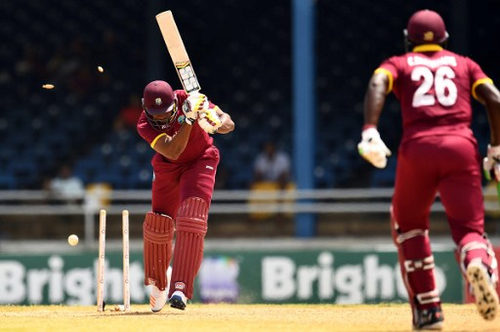 The WI cricket team would be at the top of the ICC standings in every format if they could frustrate opposing teams on the field the way they frustrate their fans in the stands!
Those fans who didn't know better probably allowed themselves to be bolstered by the win on Saturday and then had the proverbial wind knocked out of their sails on Sunday. Many declared for the umpteenth time that this would be their last dance with the WI.

I am tempted to discuss the scores but I will resist that urge for now. I'll say only this: while the coach and captain were talking about progression, Evin Lewis' 91 was the difference on Saturday.
Additionally, unless you are getting five or six wickets in the process, going for 10 an over in low-scoring T20 games is not worthy of any commendation. But let me stop there before I digress.
What I really want to address is what is to be done; that will require, I think, two pieces. I shall use this first piece to give some context to my suggestions.
Firstly, a lesson in basic geometry for the WICB: circles have no corners! That's why we have been turning the corner since the mid-90s and keep ending up right where we started.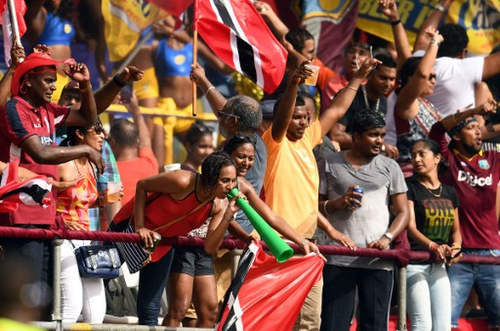 In a 2006 interview with CMC Cricket Plus, then WICB President Ken Gordon is quoted as saying the following:
"I think we have a team that is playing with new vigour. I think they are being well led. I am seeing ongoing improvements in the bowling. There is much for us to be pleased about and I think on all fronts we have gone forward positively."
There is that corner again!
Secondly, there has been no shortage of controversy around the regional body over the last two decades. These did not start with Dave Cameron and, if we proceed on our current path, I hardly doubt they will end with him.
Among several issues which plagued the tenure of President Julian Hunte, including the 2010 sparring with WIPA, the financial management of the regional body more often than not made the headlines.
In 2008, Express sports columnist Fazeer Mohammed underscored this when he asked, "What does this say about an administration entrusted with the affairs of West Indies cricket that it finds itself in such a financial bind a mere 18 months after hosting a World Cup tournament that returned record reported profits in excess of US$50 million?"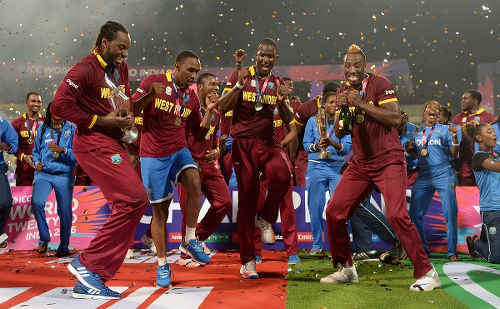 Thirdly, it is Allen Stanford and not the WICB or the West Indies team who started to refill cricket grounds throughout the region for cricket matches. Lest we forget, the team played to empty grounds for Test matches for a long time and, even though the One-day game attracted a larger crowd, it could hardly be compared to the crowds that turned out for the Stanford tournament.
On that third point, I want to disagree with Andre Baptiste that there is any conscious protest going on. We are simply returning to normalcy with the regional team. The novelty of T20 cricket has passed and, like all sports in this part of the world, performance is what fills the grounds. Furthermore, an organised boycott will not work for the same reason. Unlike football, playing cricket with empty stands has never ruffled administrative feathers.
WI have been at the bottom of international rankings for a long time. The 'good old days,' which some remember so vividly as if they were yesterday, were actually over two decades ago. In all our fantasizing and in all our procrastinating, we have lost track of time.
But while we were turning corners in circles, Bangladesh, New Zealand, Sri Lanka and Ireland have improved their game.
My final point is that insularity within the region cannot be discounted. This is perhaps the most complex issue. What does it mean to be West Indian in the 21st Century? Have we abandoned tenets of regionalism and, if yes, where exactly do we expect the players to develop these sensibilities if they exist nowhere in our landscape?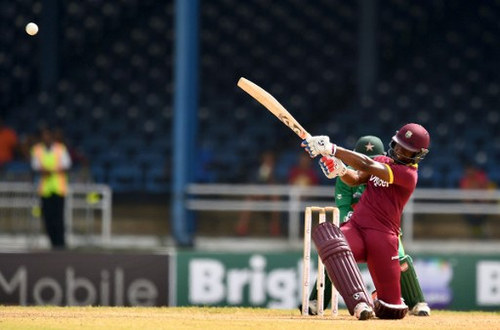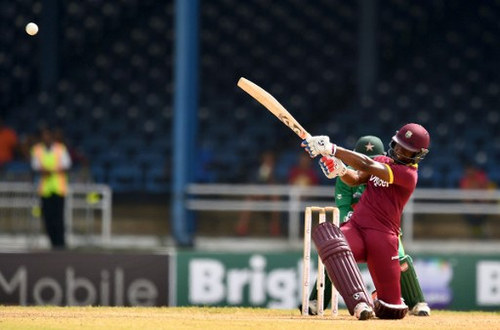 These are not the only areas to address but I believe they provide a solid starting point. I have not forgotten the discourse on lucrative T20 contracts and players playing hard for club and not country. I will address that as well.
But for now, that's stumps.